Because you can make a difference!
Agora de la danse is a non-profit organization, which is why we are asking for your help in our ongoing efforts to actively support the careers of professional choreographers. We offer them financing and access to our studios so that they can rehearse with dancers and further develop their artistry. Your generous contribution helps create exciting new dance works.
Fundraising Gala 2023 – Femmes de création
March 8, 2023 6 p.m.
Cocktail dinner + performances
$200
Let's celebrate women's contribution to contemporary creation!
Once again, Agora de la danse and Tangente join forces to put together a vibrant and inspiring event.  This soirée, under the honorary presidency of Mrs. Louise Harel, will celebrate women's creativity and the exceptional accomplishment of a figurehead of dance in Québec: Margie Gillis.
All proceeds will go to contemporary dance creators and to Dance Against Violence, a program that helps women who are victims of domestic violence regain control of their bodies through dance.

This Gala will feature two performances: the grand premiere of OLD the last full length solo evening of the legendary Margie Gillis; as well as an exclusive look at the latest virtual reality project KOROS. Come get swept up in the beat of contemporary creation!
---
Thank you to all are patrons and guests for their support. This 2023 edition was a success because of your heartfelt engagement towards the arts, and our local dance community.
---

SUPPORT THE CREATIONS OF TOMORROW!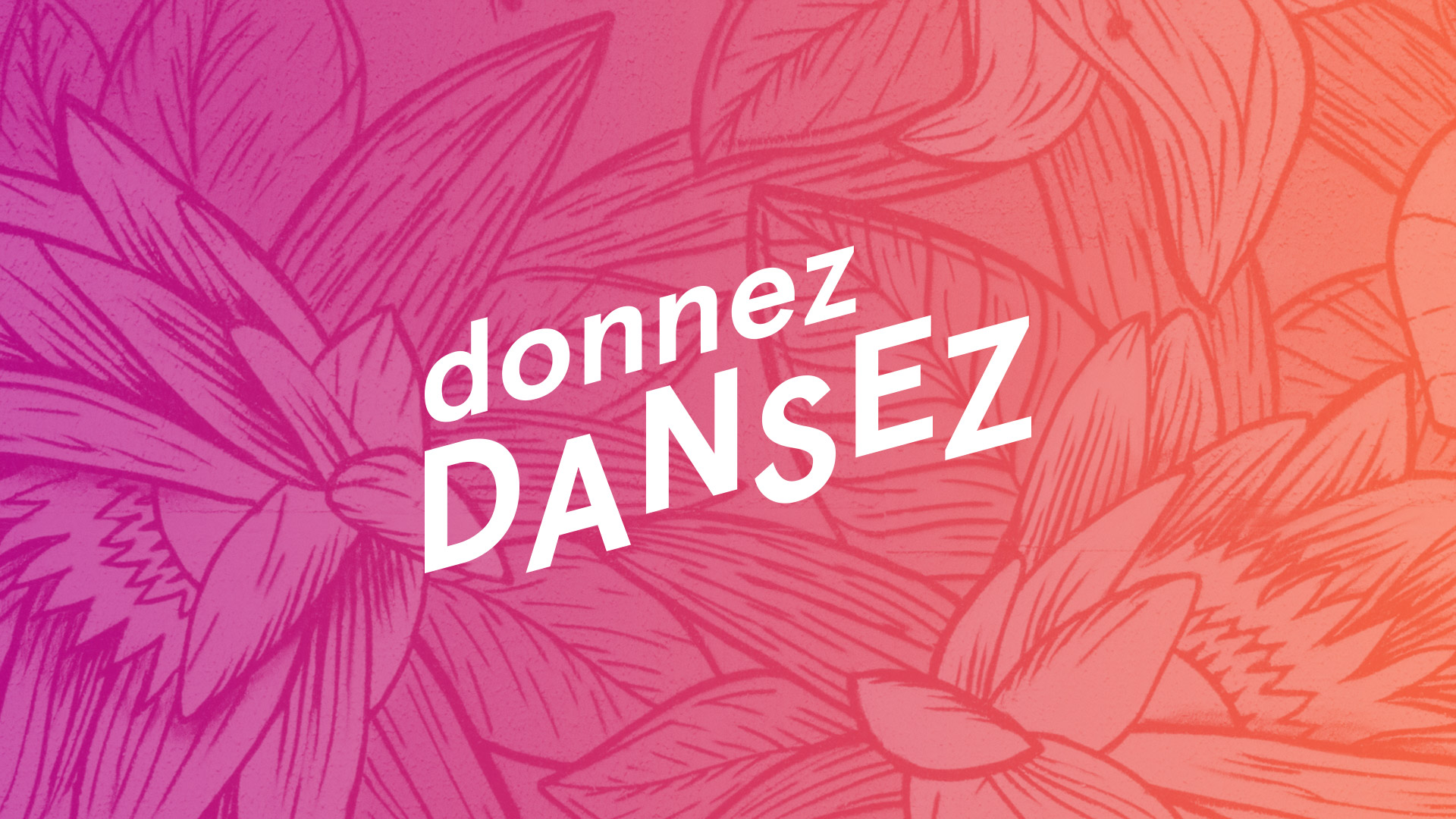 ---
The Donnez Dansez campaign is a fundraiser by Agora de la danse and Tangente, which are joining forces to better support both new and established artists and assist them in their work and future development. All donations go directly toward supporting artists and their creations.
Why donate to Donnez Dansez?
Because you want to:
encourage the creation of the choreographic works of tomorrow
show your love of creation and contribute to the vitality of contemporary dance in Quebec
provide artists and their collaborators with optimal conditions for creation by giving them time in the performance space and access to specialized resources and equipment
promote contemporary dance in Montréal
introduce youth to this essential art through workshops for non-dancers in primary and secondary schools
There is no such thing as a small donation!
To join the Donnez Dansez adventure, click here.
Because you can make a difference! 
If you have any questions, please contact info@donnezdansez.com
Agora de la danse's Creation Fund
The matter of financing is often crucial to artists. Agora's answer was to establish solid ties with the business world and to steadily set up a creation fund with the help of patrons, individual supporters and enterprises. Florence Junca-Adenot, chairman of Agora's board of directors and recipient of the prix Arts-Affaires in 2007, was the great instigator of this project more than 20 years ago. Contributing to Agora de la danse's Creation Fund results in the encouragement of talent, originality and the vitality of artists in the dance community, thus improving their quality of life.
Be an agent of change; contribute to the vitality of Québec contemporary dance!