Because you can make a difference!
Agora de la danse is a non-profit organization, which is why we are asking for your help in our ongoing efforts to actively support the careers of professional choreographers. We offer them financing and access to our studios so that they can rehearse with dancers and further develop their artistry. Your generous contribution helps create exciting new dance works.
Support Us
Agora de la danse's Creation Fund
The matter of financing is often crucial to artists. Agora's answer was to establish solid ties with the business world and to steadily set up a creation fund with the help of patrons, individual supporters and enterprises. Florence Junca-Adenot, chairman of Agora's board of directors and recipient of the prix Arts-Affaires in 2007, was the great instigator of this project more than 20 years ago. Contributing to Agora de la danse's Creation Fund results in the encouragement of talent, originality and the vitality of artists in the dance community, thus improving their quality of life.
We wholeheartedly thank all the donors, partners, artists and sponsors who made our fundraising gala on April 17 a resounding success! This fundraising event, held under the honorary chairmanship of Pierre-L. Baribeau, Esq., partner lawyer at Lavery, met and even exceeded its targets through the generous contribution of the Boscoville Foundation as well as all of our partners.
We raised a total of $96,760, which are being invested in furthering our mission to propel Quebec artists. The funds will also help us provide continued support to the Dance Against Violence project overseen by Montréal Danse.
Thank you to our wonderful honorary committee, chaired by Pierre-L. Baribeau, for its commitment and enthusiasm:
Alvaro, Owner and Stylist, Alvaro Coiffure
Patrick Bernier, Architect, PMP, Aedifica
Louise Davey, Management Consultant
Carole Dery, Consulting Services, ERP
Florence Junca-Adenot, Director, Forum URBA 2015, Professor, Département d'études urbaines et touristiques, ESG UQAM
René Malo, President, René Malo Foundation
Laurence Orillard, Talent and Organization Development, CRHA
Danny Pagé, Lawyer, MAP, President and CEO, M3DP Consulting Inc
Mario Tremblay, Vice President, Public and Corporate Affairs, Fonds de solidarité FTQ
Yasna Rouholamini, Business Analyst
A HUGE THANK YOU to our sponsors and partners for making this event possible.
Main Partner Lavery Lawyers
Major Partners FTQ, René Malo Foundation
Honorary Patrons Pierre-L. Baribeau, Esq. (Lavery), Caroline Colongo and Thierry Bélanger-Roy (EY), Raymond Doray, Esq. – Ad. E. Partner (Lavery), Florence Junca-Adenot, Pierre-Emmanuel Messier (Minimal Agency), Danny Pagé (M3DP Consulting)
Partners AFLID, Desjardins Group, Quebecor
Sponsors SAQ, Dieu du Ciel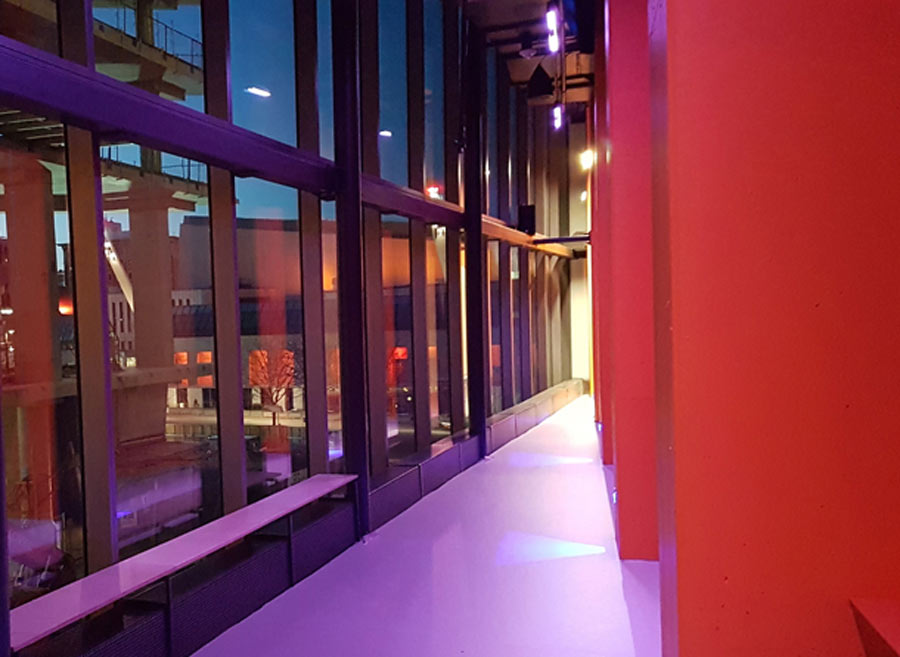 Support us in the new Wilder Building. With your generous help, multiples activities will be supported: the artistic projects of local artists, the presentation of the most innovative and resonant work, artistic education for the younger generation, and of course your own experience at the Wilder.
Choices are available at various levels of donation:
$10, $25, $100, or any amount you choose.
I GIVE
$95 to $5000 You can sponsor furnishings, equipment or key spaces with your name inscribed for the next 5 years.
I GIVE
$1250 or $5000 Make your mark on history and have your name among those that will be inscribed on the Wilder Building wall.
I GIVE