Public Partners
Agora de la danse receives funding from the Conseil des arts et des lettres du Québec, the Department of Canadian Heritage, the Canada Art Council, ministère de la Culture et des Communications and the Montreal Arts Council.
As part of her relocation into the Wilder, Agora de la danse also benefited from financial support received through Government of Québec, Government of Canada and City of Montréal.
Private Financial Partners
Agora de la danse wishes to especially thank for their generous support for 2019-2020
Our Major Partner – 2019 Fundraising Gala
Fondation René Mala, Fonds de solidarité FTQ, Lavery – Lawyers
and the following donors
ALFID  – Caisse Desjardins de la Culture – Québecor
Fous de nous" Partner
Cultural Partner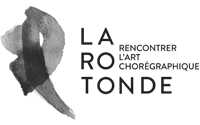 Media Partners
Agora is a member of
The CanDance Network, Culture Montréal, La danse sur les routes du Québec, la Fédération des chambres de commerce de Montréal, Le Quartier des spectacles, le Regroupement québécois de la danse, Tourisme Montréal et La Vitrine.