Agora is much more than dance performances. It is also creative workshops of all sorts, participative projects with schools, get-togethers, discussions and audience development activities. For close to 30 years we have been presenting numerous initiatives aimed at promoting contemporary dance and dance artists, bringing dance into the lives of young people, adults and families.
Families & Young Audiences
Since its inception, Agora has established close ties with young audiences by performing in schools and inviting students to attend shows along with their classmates or families. Not even a pandemic can vanquish that fertile relationship!
---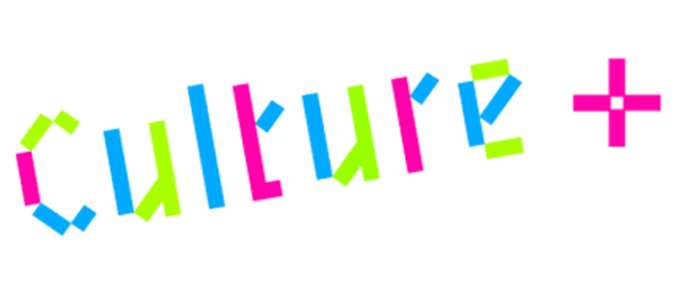 School Matinee
The choreographer and facilitator Simon Ampleman takes young spectators on a journey, a quest for the legendary figure of Quebec folklore Alexis Le Trotteur, and the dance that his legend inspired.
The approach is very interactive. The choreographer engages in a chat with the audience and invites them to make artistic choices. Those choices are then promptly performed live by the dancers in a blend of danced improvisations and excerpts from the company repertoire. The artists thus unveil, piece by piece, a work in progress nourished by dialogue with the young audience and presented in a blend of creative play and performance.
With its urban setting, clever low-tech lighting and contagious energy, Love Me Tender  is full of style and spirit! The performers shift roles, becoming in turn spectators, lighting designers or participants. Toying with codes and genres, this impromptu adventure plays with shadows, reflections and light to express our relationship with others and with space, conveying above all the impression of happiness rediscovered, the joy of being together.
Love Me Tender – Cas Public
Webcast from October 12 to 22, 2021 (at a date and time that suits you)
+In-school preparatory workshops between October 1 and 10
+Zoom discussion with the artists: October 18-19, 2021 9:30 am
165 $ + tx / classe
For ages 12 and up
Teaching Guide available
Make a reservation
---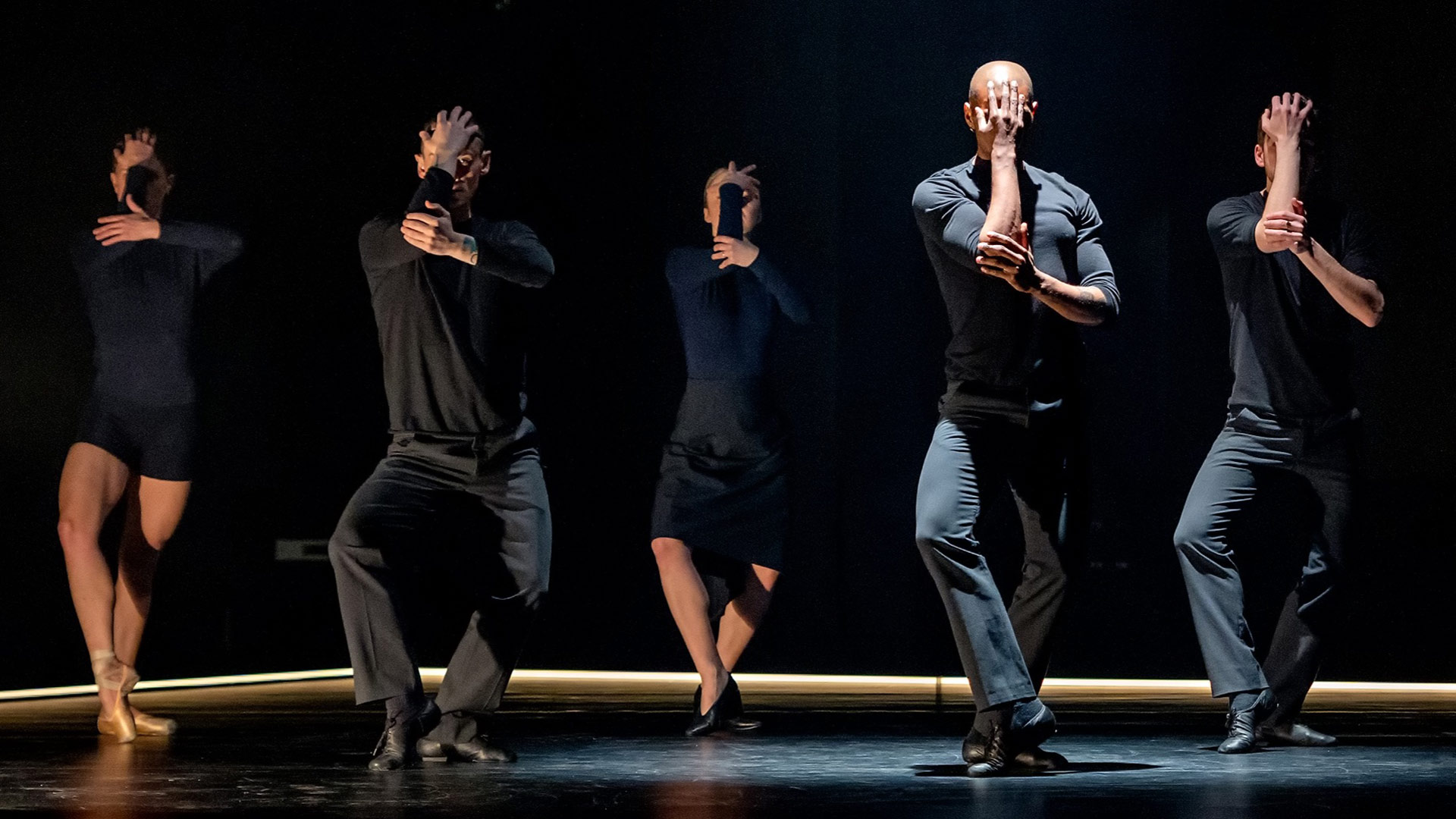 Alexis
An interactive show by Ample Man Danse, in association with Agora
Participatory show broadcast live via video conference
November 24 – 25, 2021 at 9 a.m. and 1 p.m.
$12 + tx. / student
Make a reservation
---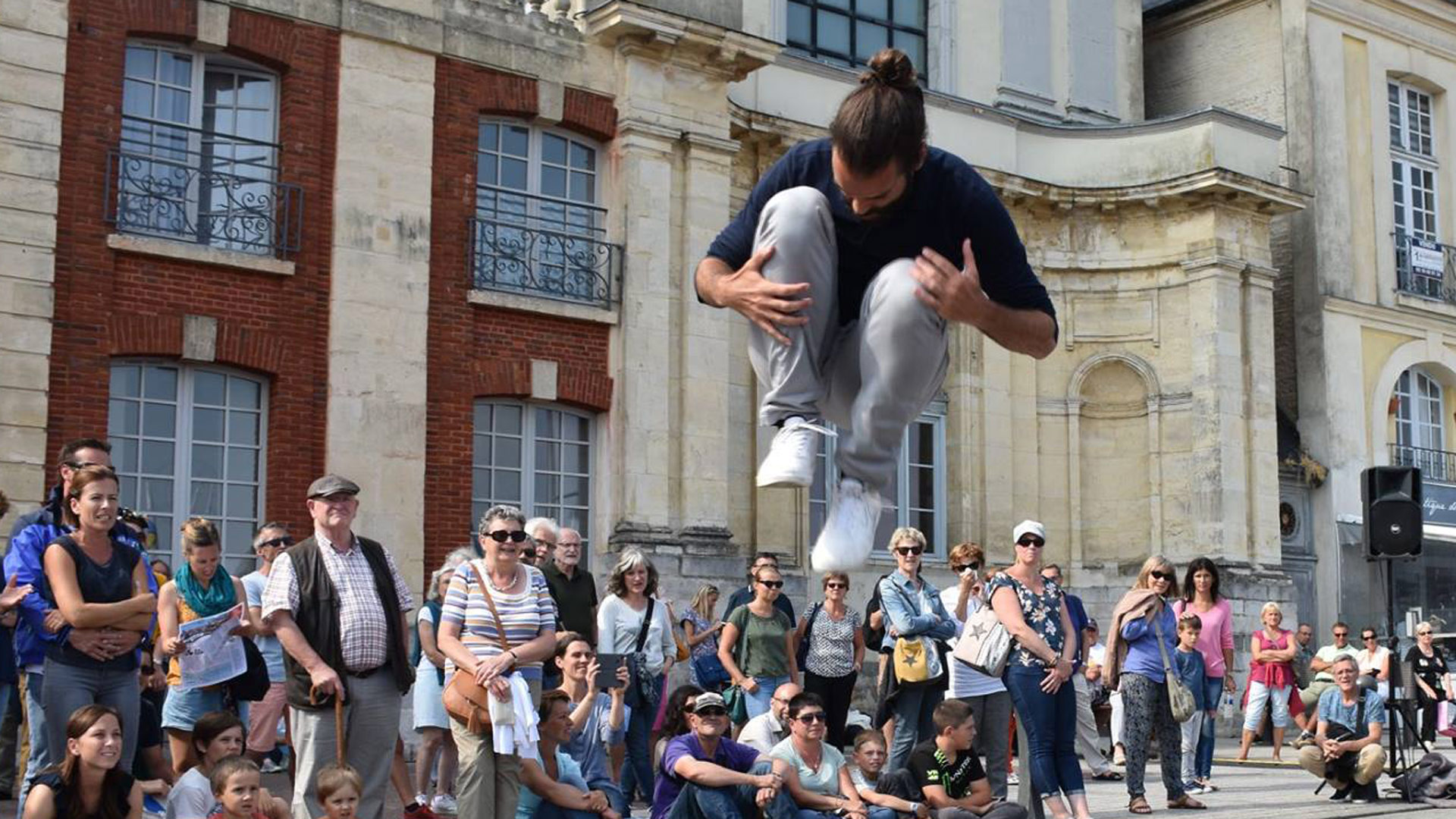 Dance Discovery Workshops
Adapted to specific age levels, the Agora workshops include a warm-up session, improvisation or exploration games and the learning or creation of a mini-choreography. Available at any time upon request.
Artists Emmalie Ruest, Sonik Boom
$165 + tx.
Make a reservation
---
Initiation to Movement, or Introduction to Contemporary Dance
Artist-facilitator: Emmalie Ruest
Preschoolers and Grades 1 to 3
Discover the infinite possibilities of movement and the pleasure of dancing!
Making a Dance Video (in the school gymnasium)
Artist-facilitator: Emmalie Ruest
Grades 4 to 8
Students learn a short choreography based on the group ensemble, which is then filmed on a cell phone. Then they're ready for their closeup!
In the style of…
Artist-facilitator: Emmalie Ruest
Grades 4 to 8 preferably, and with previous workshop experience
Students discover the keys to creativity and dance performance (physical awareness of the space, listening to others). They learn a dance excerpt from the company repertoire in the comfort of their living rooms, or they build a dance from scratch to be presented as a school show. Plunge into dance!
Introduction to Breakdance
Artist-facilitator: Sonik Boom
All ages
Students have fun learning the basic elements of breakdance and the primary tools for creating dance choreography: Top Rock, Go Down, Foot Work, Freeze, Power Move and Bounce.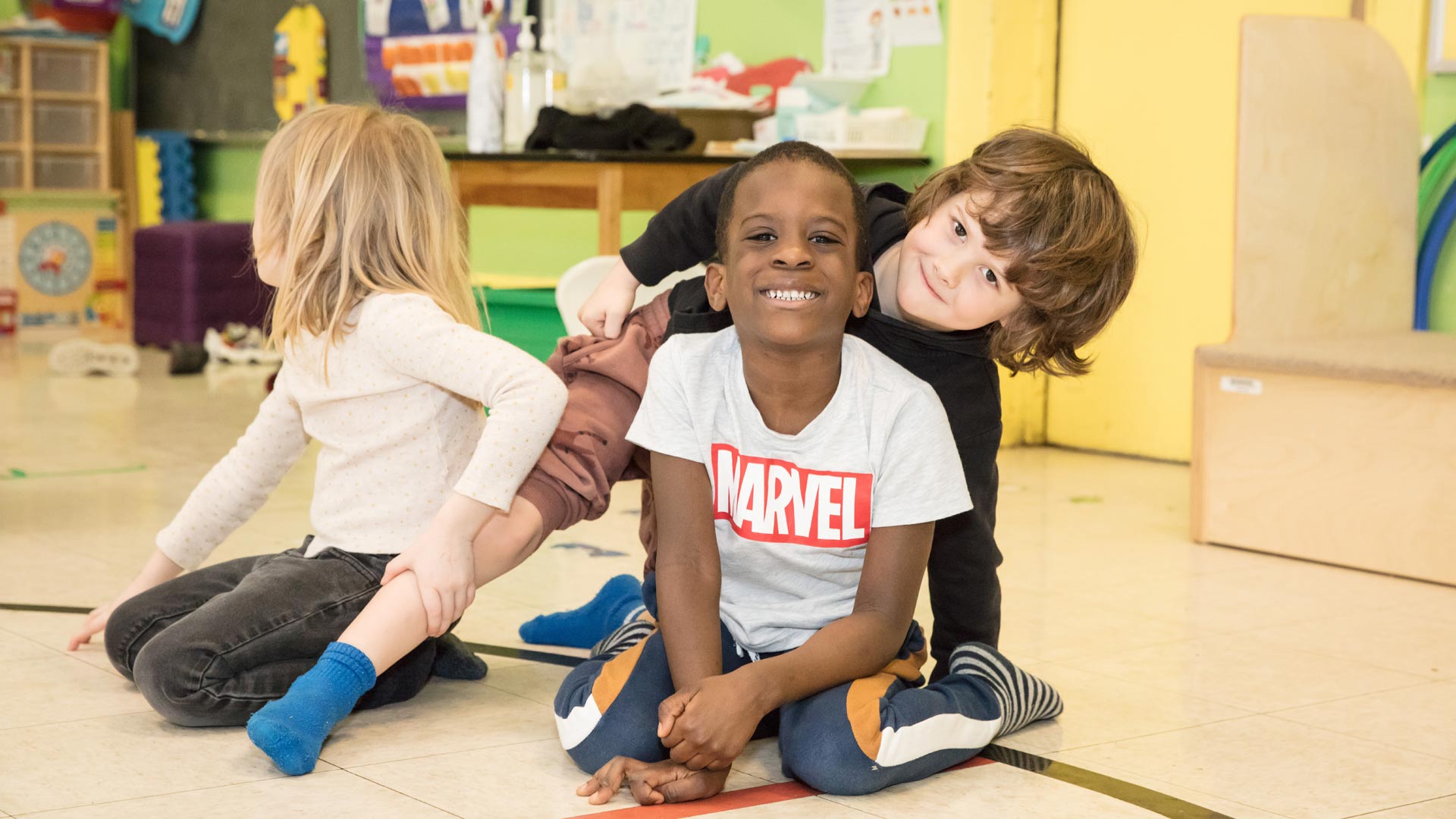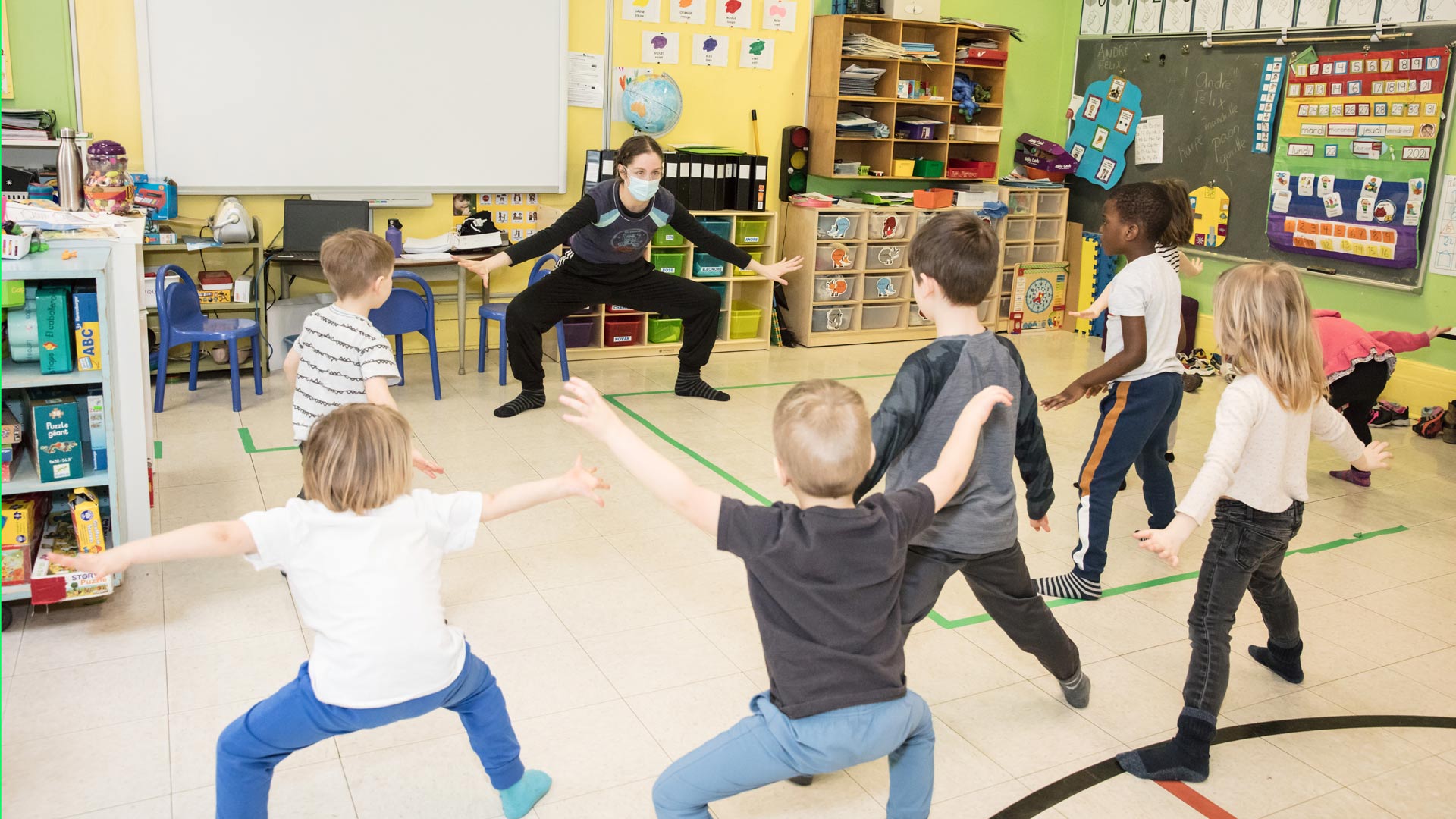 In 2020,21 the elementary school La Mennais is hosted three workshops led by the choreographer Emmalie Ruest to stimulate the creativity and imaginations of preschool-aged children. By means of dancing games, movement becomes a profound manifestation of each child's individuality.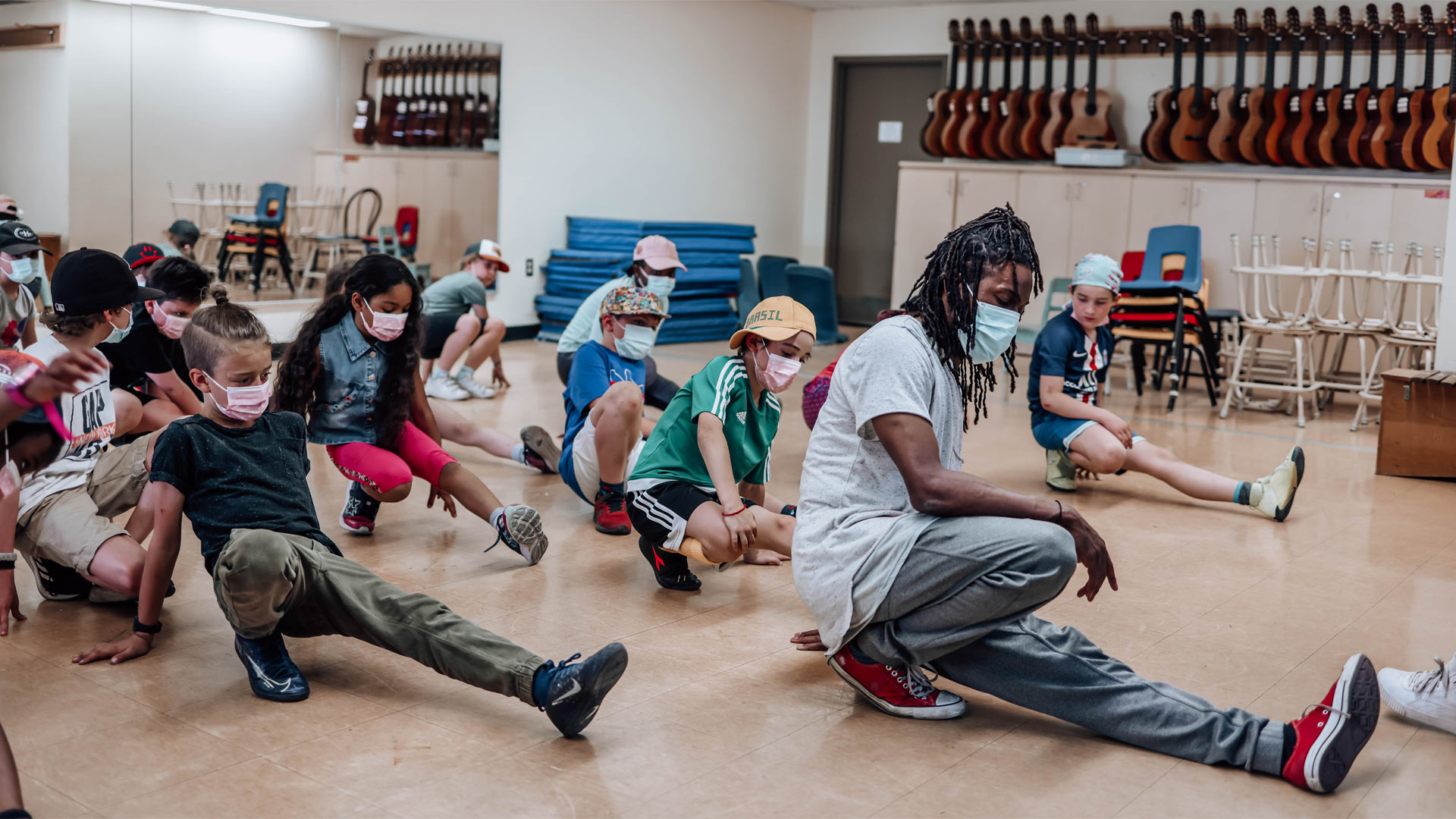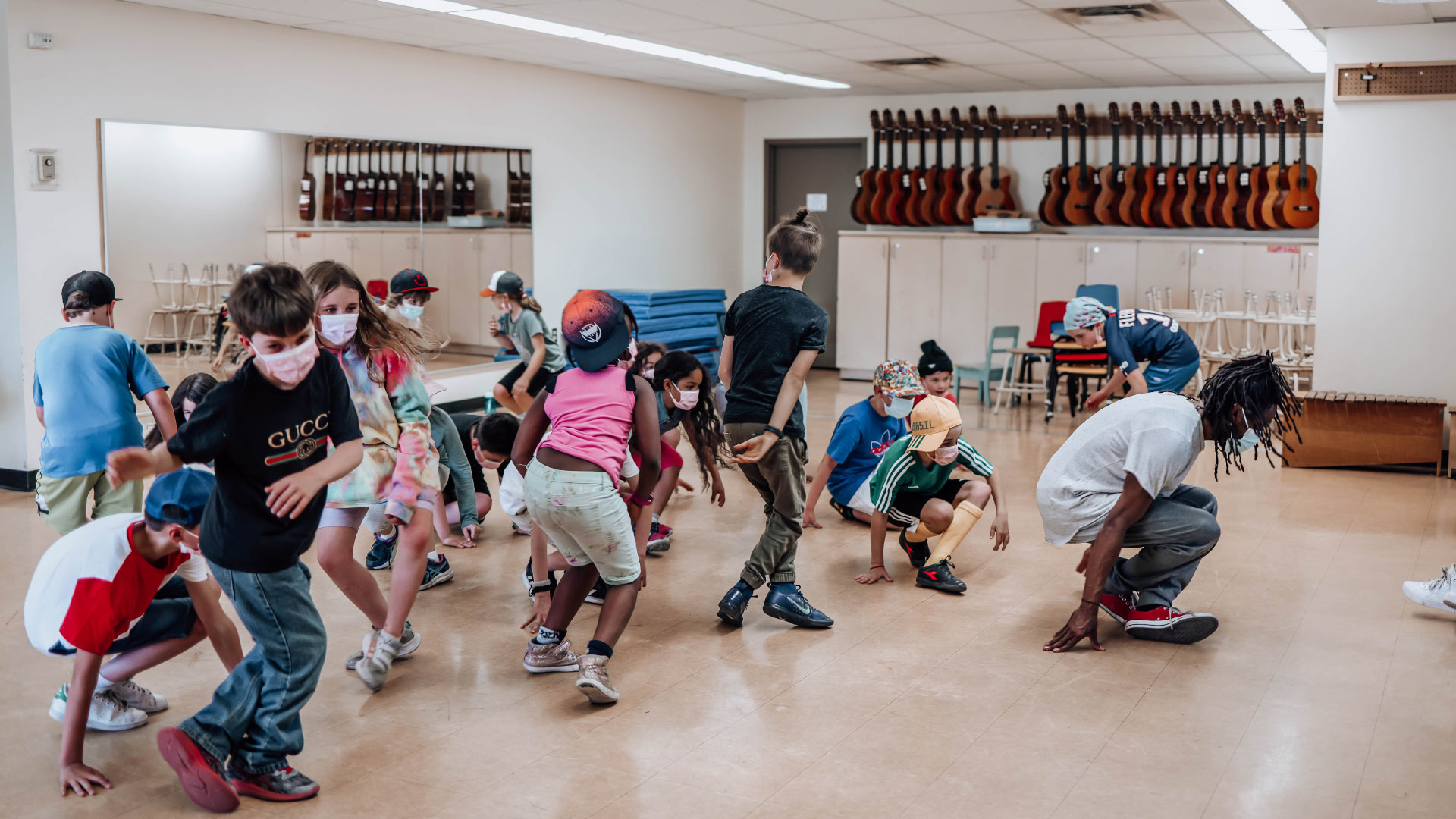 Early 2021, some 175 Grade 1 to 4 students at the Lanaudière primary school will plunge into breakdance and hip hop culture with the dancer and teacher Sonik Boom, thanks to support from Agora. For 10 weeks they will learn the ins and outs of this urban dance style as part of their curriculum, and for a final performance will create their own dances in a virtual street dance competition.
Unique rendezvous with artists
Dance-related activities all year long. Agora de la danse offers many activities to a public curious about new ways of interacting with contemporary dance. Come into the studio and chat with the artists, attend a public rehearsal or take part in a movement workshop.
Midi-coulisses
Keep an eye out for our Midi-coulisses lunchtime events on Facebook Live. Enjoy an exclusive 30-minute get-together with a choreographer featured this season as he or she puts the finishing touches to a new work, the action filmed live at the performance venue!
Take a virtual plunge into the Agora performance space and discover, via Facebook Live, the finishing touches to a new dance piece, a close-up look at the work that features one or more live excerpts as well as an interview with the artist. The public can also ask questions during the course of the conversation.
Midi-coulisses events are an opportunity to discover specific aspects of different approaches to dance creation. What is the choreographer working on one week before the première? How does she or he portray the body, that vital component of movement as art? How does he or she work with the dancers and other collaborators? These and other questions are part and parcel of the event.
Autumn 2021
Oct. 20 12:15 to 12:45 Free event