[Canceled] Punch Line, the new solo work by Jacques Poulin-Denis, combines the kitschy energy of a one man show with the depth and intimacy of a confession.
Under the guise of a fast-paced lecture, Jacques Poulin-Denis addresses the spectators, rambling on and getting bogged down. By means of stories and anecdotes peppered with refreshing irony, shrewdness and sweet madness, he confides to the audience as intimate friends. From that spirited monologue characters emerge, embodying multiple beings, our numerous inner avatars as well as the strategies, sometimes absurd, that we adopt to hold our contradictions together. Threading his way along the fine line between reality and fiction, he transforms inner discourses into a sensory experience that is both subtle and intense. He is a presenter of words, thoughts and gestures.
Punch Line is a series of lectures, words made flesh, where Jacques Poulin-Denis evokes diverse themes such as resilience and how we relate to ourselves and to others. By calling on different authors to write the script of Punch Line, he gives voice to others, thus expanding the spectrum of the characters he portrays.
Punch Line is, of course, the punch line of a gag. With their short format, the jokes can in a very few words create a context that the audience subscribes to, accepting any situation, no matter how unreal. The title is a salute to the imagination of the artist and the spectator, to their abilities and their need to believe in fiction, to disguise reality and thereby make it more acceptable.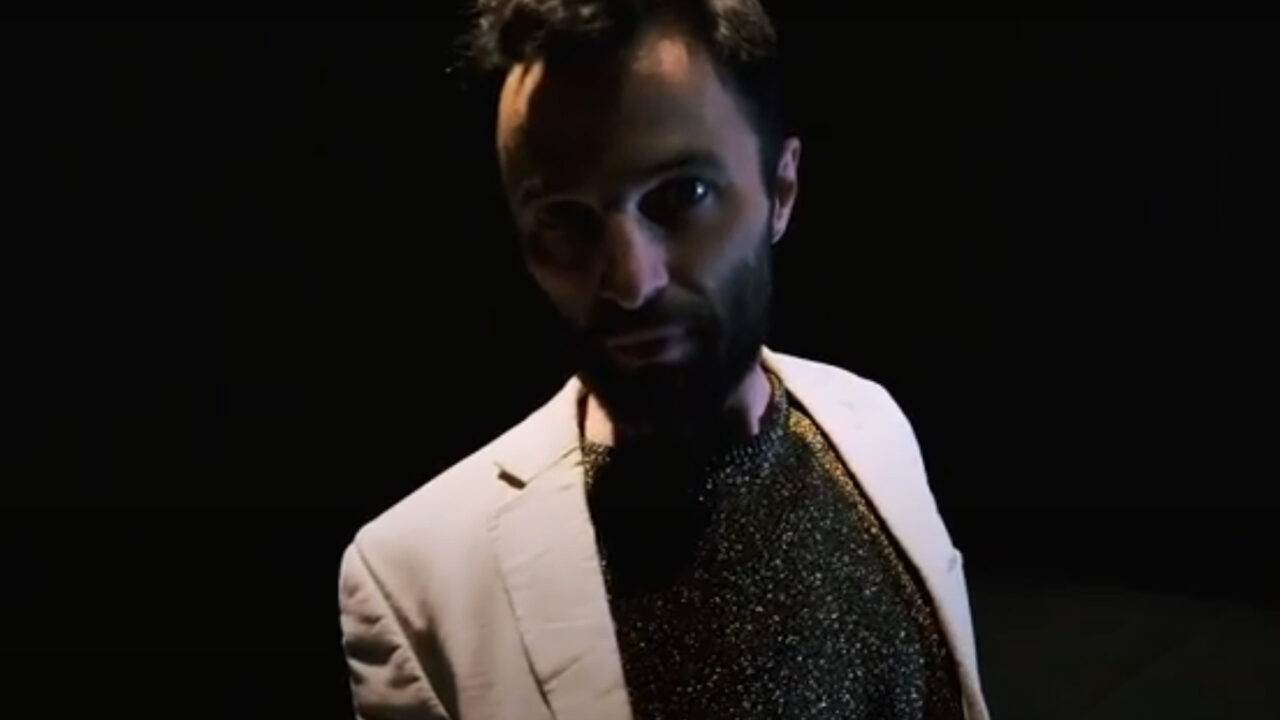 Jacques Poulin-Denis
Grand Poney
October 13-14-15-16, 2020 – 7 p.m.
October 17, 2020 – 4 p.m.
Espace orange
60 minutes
$22, $28 | $29, $35
Midi-Coulisses (Lunchtime Art)  October 7, 2020 — 12:15 > 12:35
New! 100% FACEBOOK LIVE
Join Us!