In this performance, the exceptional visual artist Sylvie Cotton pursues an interest in the movement of breath and breathing, a way of interacting with the moment, exploring this intimate, shapeless form, questioning the relation between two states of presence.
With this piece, Sylvie Cotton celebrates twenty years of an atypical dancing career. A collector of identities with a strong interest in the intimate and encounters with the other, she defines her practice as art-action, creating as many occasions as possible for human interactions. For Le Jour se lèv(r)e, Sylvie Cotton has called on Anne Plamondon to play the mythological figure and veiled presence of the harpy as she delves into the transmission of consciousness and sensory perceptions.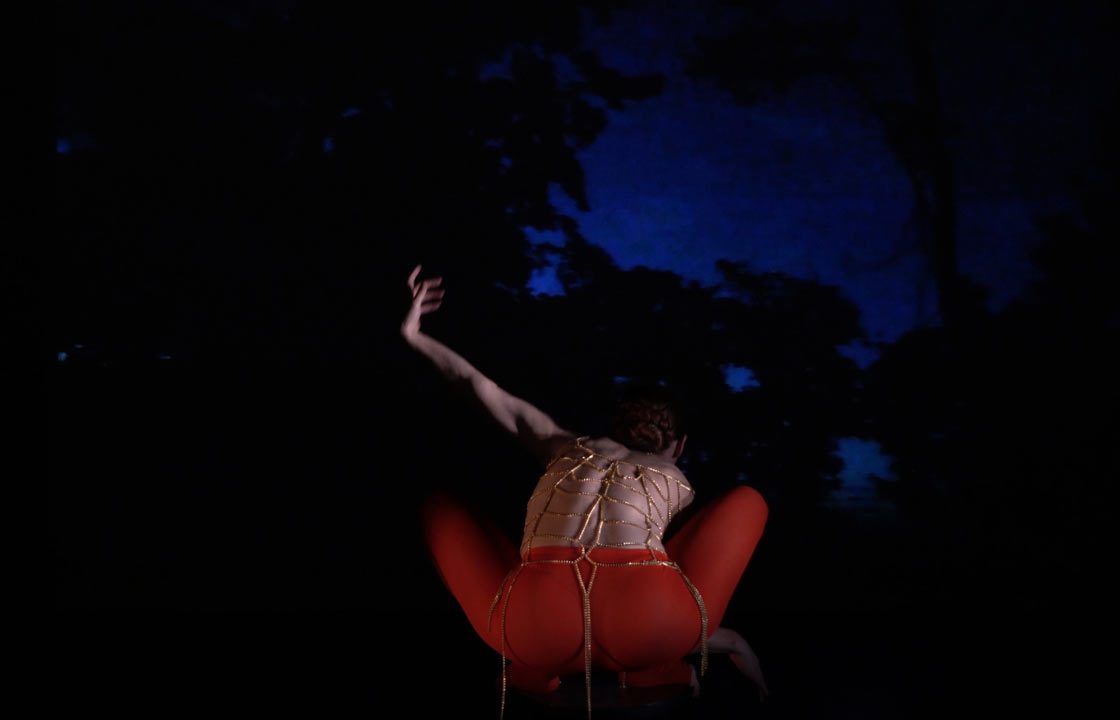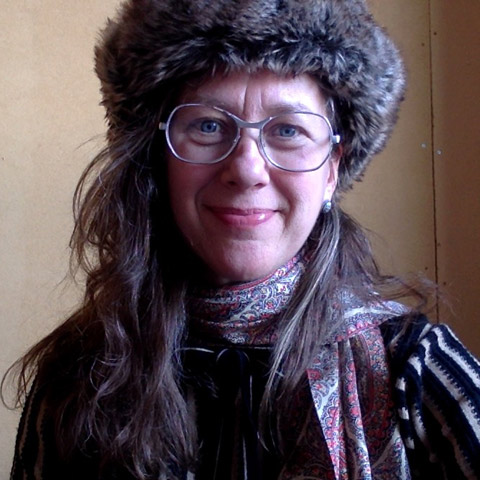 Sylvie Cotton pursues a keen interest in presence and its modes of apparition and incarnation. Her work focuses on the adventure of that presence to the self and to others, and also on material and immaterial phenomena, both subtle and manifest. Making art consists of bringing to light the shadings and colours of that encounter, exposing the rich potential of friction and reciprocal influences. The works find fulfillment in an aesthetic of cordiality, of mingling and fusion. Cotton has always worked in diverse media: performance art and art intervention, drawing, photography, installations and writing. She has presented her performance works and installations in Quebec, the United States, Finland, Europe and Japan.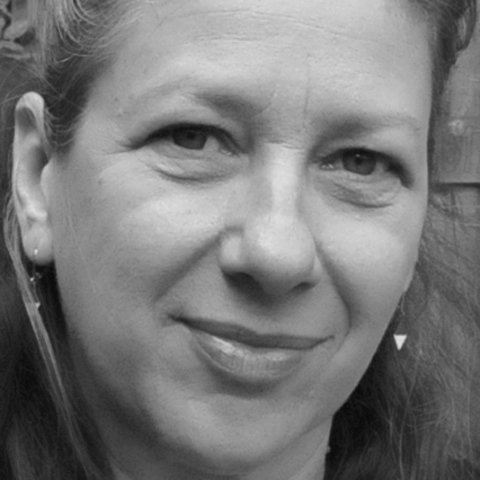 Sylvie Cotton
© Massimo Guerrera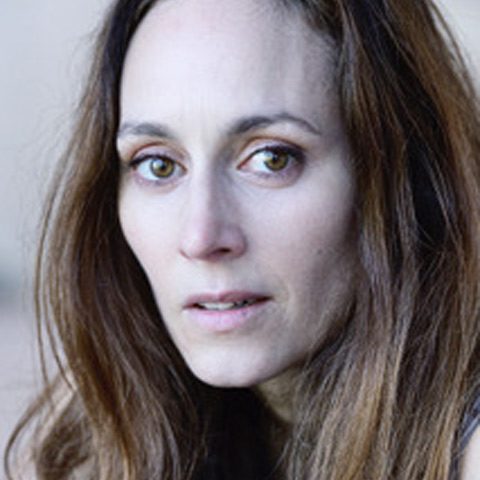 Anne Plamondon
© Michael Slobodian
Original concept, choreography Sylvie Cotton
Performance Sylvie Cotton, Anne Plamondon
Sound Composition Magali Babin
Stage Design, Costumes Martin Dufrasne
Video  / Creation Fréderic Lavoie / Choreography Anne Plamondon
Make-up Chloé Lefebvre
Lighting design, sound manager, and technical director Hugo Dalphond

Creative residencies Agora de la danse, Département de danse de l'UQAM, Projet Y
Sylvie Cotton's artistry is like a breath. Interior and indeed intimate, momentary, more than ephemeral, light yet profound.
Jérôme Delgado, Le Devoir, review of L'instinct dans l'instant, December 2015