Jump Cut is a six-part cable-access-style web series of streamed collaborations between multidisciplinary international artists.
Conceived by Dana Gingras/Animals of Distinction as a way to survive and thrive in these times, Jump Cut is an opportunity to curate an unpredictable encounter between artists who are currently working in isolation. Each episode will feature a unique combination of artists to create a multi-disciplinary collaboration that will only be accessible as a unique online experience.
The inaugural episode features Dana Gingras (Montreal), Sonya Stefan (Montreal) and Tot Onyx (Berlin). Restless and confined, they have created an eerie offering. Set in a lost space that leads nowhere, it is filled with disembodied and embodied presences that roam, taunt and multiply each other across planes.
Dana Gingras, Sonya Stefan and Tot Onyx (with group A) first collaborated in 2018 on the live performance piece, anOther.   Set within installation of televisions; sound, light and image converge to create an exhilarating event placing a living, breathing and transmuting body at the heart of the experience.
Dana Gingras
Choreographer, filmmaker, performer and artistic director of AOD. Founded in 2006 the company functions as a type of framework for contemporary practice, as a point of intersection where the social kinaesthetic, and the possibilities of physical thinking can be visualized in choreographic ideas with different collaborations and with other art forms.
Tot Onyx
The new solo project of Japanese duo group A's Tommi Tokyo. Formed in 2012, group A has explored the possibilities in breaking the preconceptions of live performance, attempted to subvert the boundary between musical performance and performance art incorporating use of the body, live-painting, noise, acoustics, and poetry in their formative performances. Frequent collaborations with visual artists, dancers, and scenographers of different practices is one of the crucial processes in her experimentation both of sound and performance.
Sonya Stefan
Independent Media and Dance Artist. Interests are Trash Aesthetics, Shifting Trees and Bodies that escape their realm. Collaborations with a variety of artists in dance, music and visual arts, as well as community-based projects, combining her love of fragmentation and suspension with that of togetherness.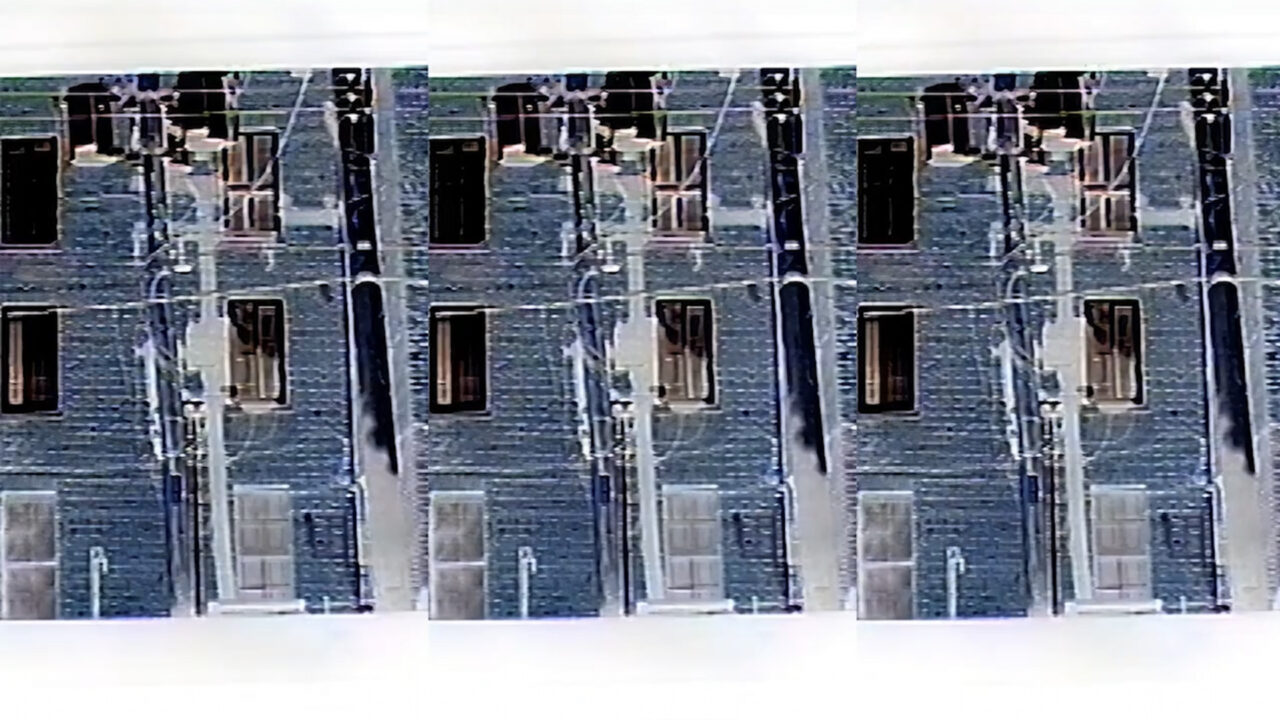 Animals of Distinction
January 28, 2021 - 2 p.m. (EST - Montreal)
30 minutes
Free
The Jump Cut will also be streamed Live via Festival CTM (Berlin)
2 p.m. (EST- Montreal, Canada) or 8 p.m. (UTC+1)
The first episode will be available until January. 29 2021 – 12 – Midnight (EST)
This jewel of experimental choreography will thrill visual art and underground music aficionados.
Mélanie Carpentier, About anOther, Le Devoir