Which saint should one pray to? Icône Pop incarnates the ambivalence of a society that has lost its bearings, that sanctifies self-glorification. A playful clash between religious and pop icons, from Beyoncé to the Virgin Mary.
After Animal Triste, presented at Agora in 2017, Mélanie Demers continues to pursue dance that engages the audience with this solo performance set to live music by Mykalle Bielinski.
She embodies the many postures of women, one after another, from yesterday to today, from the saintly, self-sacrificing mother to the powerful contemporary pop star worshiped to the breaking point  – revolt or disintegration. Between the sacred and the profane, she draws a portrait of fragmented feminine identity.
Icône Pop was commissioned by the B. Motion festival in Italy. It was created in situ in an Italian church around the theme of the Stabat Mater, which evokes the suffering of the Virgin Mary at her son's crucifixion. Even uprooted from its origins, Agora de la danse is convinced that the work will take on new meaning.
For this return to a solo performance, Mélanie Demers continues the work begun with Animal Triste. Her choreography is more performative than theatrical, more organic than formal. She reveals with a touch of (often cynical) humour the dark side of mankind, but with bodies imbued with radiant movement.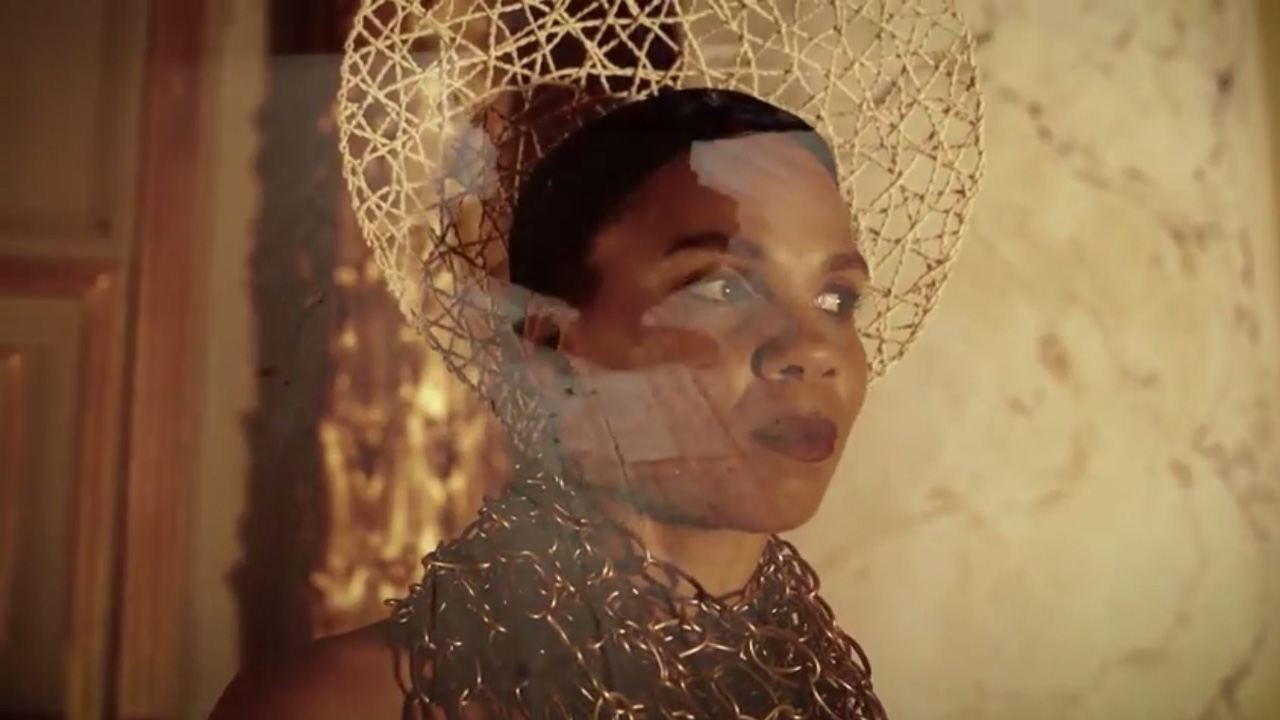 January 24 >26, 2018 - 6:30 p.m.
January 27, 2018 - 3 p.m.
35 minutes
$22 > $25 or 3 tickets for $45
Co-production Operaestate Festival – Comune di Bassano del Grappa.
To that end Demers presents captivating movement under explosive restraint, where primal, animal identity is subdued by an awareness that twists and contorts the body, leaving it constantly off balance.
Review of Animal Triste, Iris Gagnon-Paradis, La Presse, 2017