GROUND explores individual and collective urges, the resonance and resistance among five bodies united by gravity.
With its cinematic aesthetics that split up time and space, GROUND reveals in the material of the body the nature of our human condition, showing glimpses of everything that, instinctively or physiologically, keeps us together.
In GROUND, five dancers observe each other as they move in a state of flux, energized by the same movements, isolated or united by the constraints of rebound and coordination. The group becomes an organic whole animated by tensions and impulses, a shifting landscape continuously influenced by a gaze, a gesture, by longing. Obsessive and captivating, the performance evokes the unconscious dynamics and interdependence of a social body.

+Videoprojection : The second half of a diptych with GROUND, REBO(U)ND is an architectural video projection that portrays and magnifies bodies to the point where they escape gravity. LEARN MORE +
+PopupCamp : Dance Hall Kids Club available on October 26. LEARN MORE +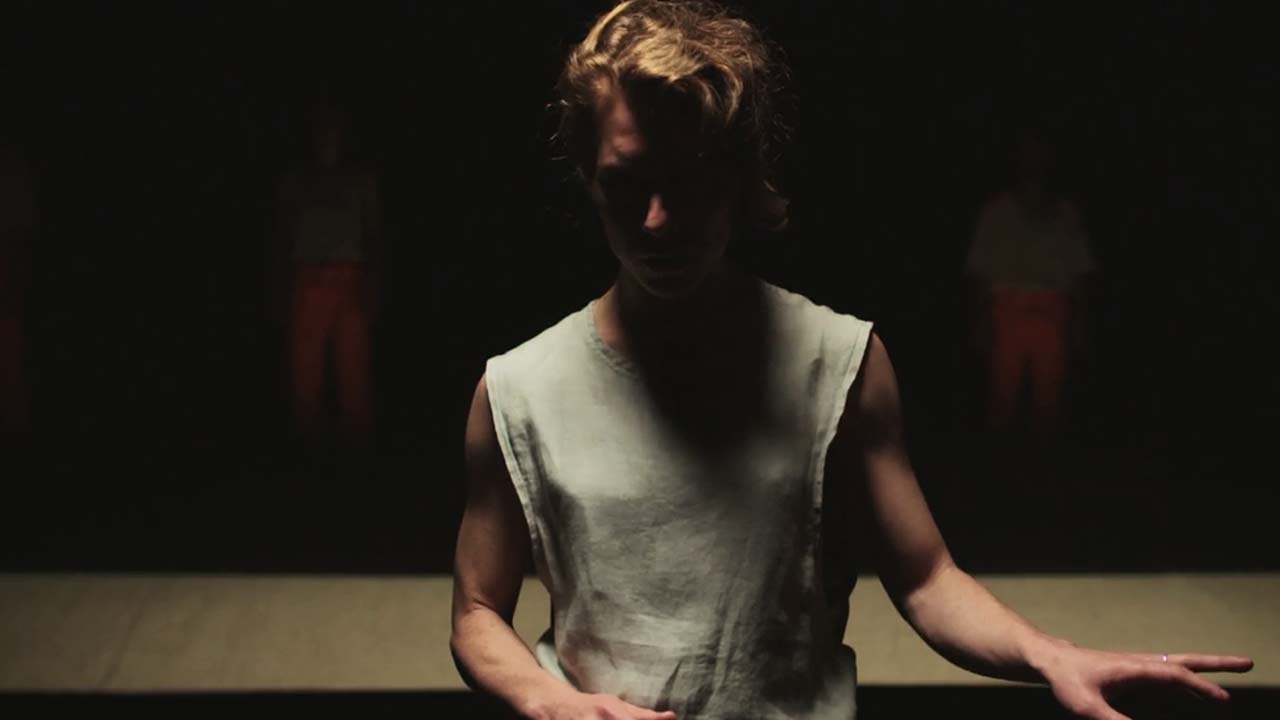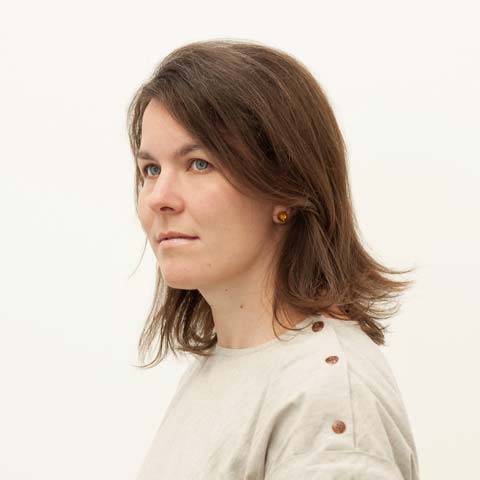 Caroline Laurin-Beaucage © Caroline Desilet
Fascinated by the human body, Caroline Laurin-Beaucage has placed it at the heart of her choreographic research. Strongly characterized by physicality, her works free the body from social codes, constraining it in different ways to tap into and express the visceral energy, animality, and vulnerability of human beings. Choreographically and visually, she creates symbolically charged worlds in which the body struggles, falls, and loses its bearings, bringing out both the fragility and the strength underlying the human condition. Caroline has been active on the Montreal scene as a dancer, a choreographer and a teacher. While working with choreographers Ginette Laurin, Paul-André Fortier, and Deborah Dunn, among others, Caroline began her personal choreographic exploration in 2001. In 2014, Caroline created Entailles (presented by Tangente, Montreal), then Charcuterie, co-produced by LORGANISME and Montréal Danse (presented at OFFTA, Montreal); the final work of this trilogy, Matière blanche, was presented in October 2015 at Agora (Montreal). Caroline Laurin-Beaucage is an artist-member and a co-founder of the Montreal contemporary dance structure, LORGANISME.
A reputed creation company and a platform for choregraphic development, Montréal Danse has been committed for three decades to producing powerful, singular and fascinating pieces of contemporary dance and nourishing creativity through innovative processes. The company plays an important role in the development of choreographic careers in its reputed creative workshops and labs, where means are given to creators to fully interrogate, develop and strengthen their visions and skills. Through its generosity and involvement, Montréal Danse expands the definition of a dance company. It is also engaged in Dance Against Violence, workshops given by its dancers to women who were victims of domestic abuse, contributing to their well-being and re-empowerment.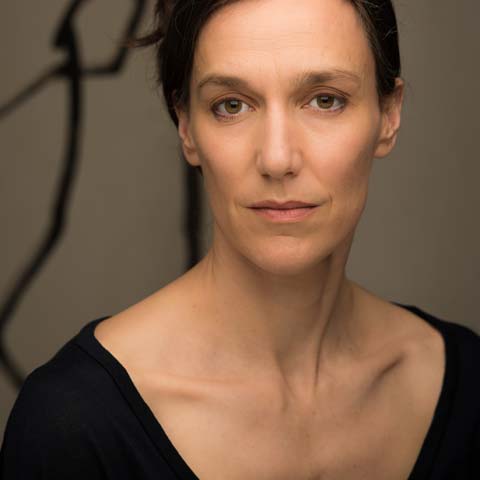 Rachel Harris
© Paul-Antoine Taillefer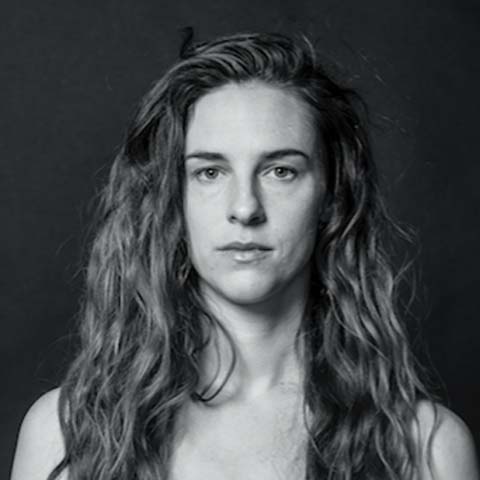 Kimberley De Jong
© Stephane Najman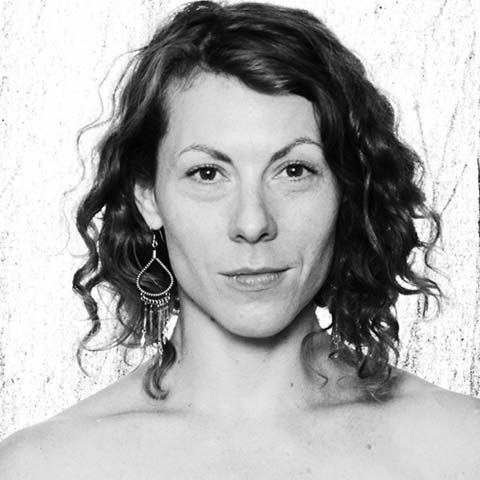 Brianna Lombardo
© Marie-Claude Meilleur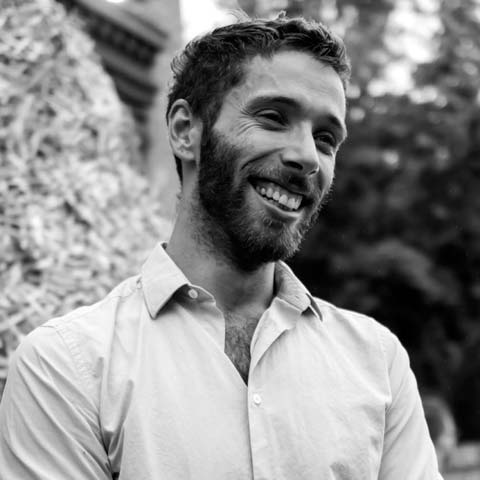 Louis-Elyan Martin
© Nans Bortuzzo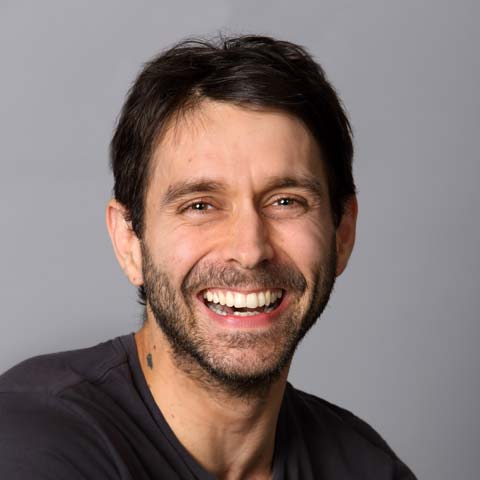 David Rancourt
© Arsenio Coroa
Company Montreal Danse and Lorganisme
Choreographer Caroline Laurin-Beaucage
Performers Rachel Harris, Kimberley De Jong, Brianna Lombardo, Louis-Elyan Martin, David Rancourt
Music Larsen Lupin
Lighting David-Alexandre Chabot
Scenography and costumes Odile Gamache
Dramaturgy Kathy Casey
Creative consultant Elinor Fueter
Caroline Laurin-Beaucage + Montréal Danse
October 24 > 26, 2018 – 7 p.m.
October 27 – 4 p.m.
$22 > $35
Production LORGANISME, Montréal Danse
Co-production Agora de la danse
Creative residency Agora de la danse
GROUND + REBO(U)ND are one of the 200 exceptional projects funded through the Canada Council for the Arts' New Chapter Initiative. With this $35M initiative, the Council supports the creation and sharing of the arts in communities across Canada
This piece is imbued with the same poignant, dizzying duality we experience when we stop for a moment to think about the infinite possibilities on offer in our own minds.
Brigitte Manolo, DF DANSE, review of Matière blanche, October, 2015