The 24 television screens collected by the artist form the backdrop of anOther, part installation, part performance and concert. Bodies, images and sound create living sculptures, generating both dialogue and tension.
Onstage with the avant-garde duo Group A and the multimedia artist Sonya Stefan, Dana Gingras examines the body undergoing transformation, far removed from the body image promoted by advertising and fashion. The body is explored as a territory that is at times possessed and fragmented to the point of eventual release, liberating its vital, exciting and liberating essence.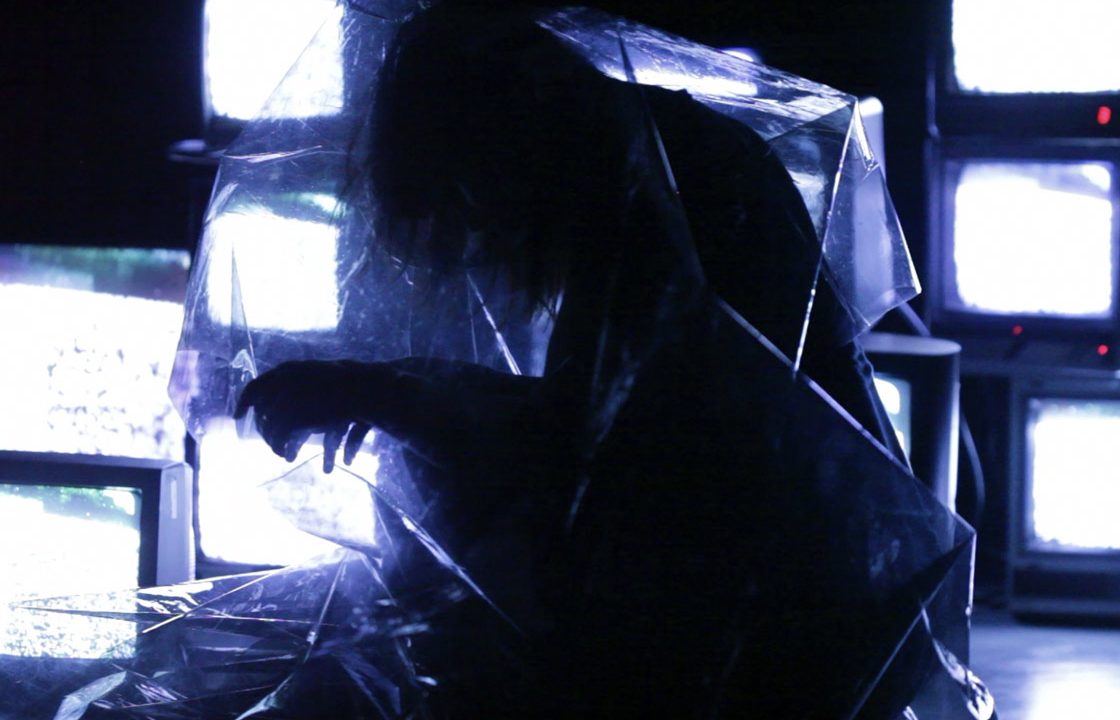 Dana Gingras is a choreographer, videographer, performer and teacher. Her 25-year career has involved diverse media and artistic practices, and she has a reputation as an artist who changes the rules of the game, constantly pushing the limits of what is possible. In 1993 she co-founded The Holy Body Tattoo, a company that changed the landscape of Canadian dance, earning several awards and honours for its stage and film work. Founded in 2006, Animals of Distinction functions as a framework for contemporary practice, a crossroads where social kinaesthetics and the possibilities of physical thinking are expressed as choreographic ideas involving various collaborations and art forms. Works by AoD have been presented in Canada and abroad in many different formats, including live performance, film, design, visual art and new media. Dana Gingras/Animals of Distinction was recently granted long-term residency with CCOV at Place des Arts (2017-2019).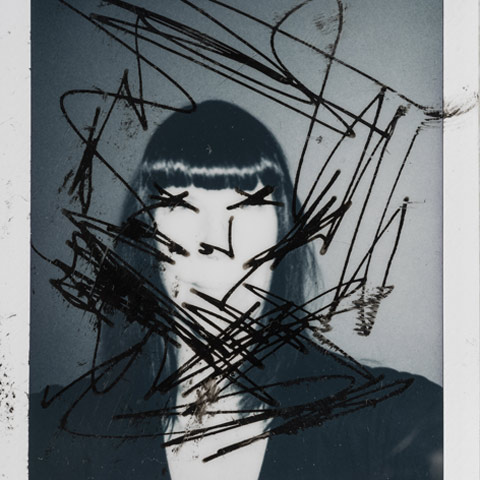 Dana Gingras
@ Yannick Grandmont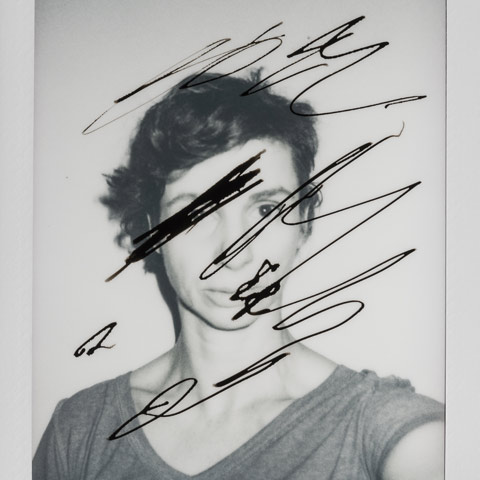 Sonya Stefan
@ Yannick Grandmont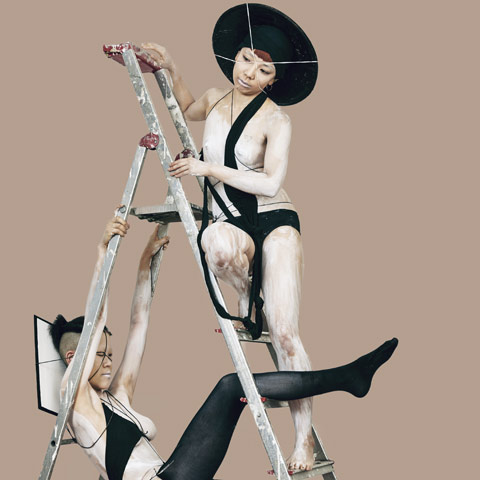 Group A (Tommi Tokyo, Sayaka Botanic)
© Ériver Hijano
Company Animals of Distinction
Concept + direction Dana Gingras
Created in collaboration with Group A and Sonya Stefan
Performers  Dana Gingras, Sonya Stefan, Sayaka Botanic, Tommi Tokyo (Group A)
Music Group A
Video Sonya Stefan
Set design Dana Gingras, Mikko Hynninen, Sonya Stefan
Dramaturgy Kathy Casey
Artistic Advisor Marie Brassard
Rehearsal Director Karine Denault
Lighting  Mikko Hynninen
Sound Sebastien Fournier
Costumes Masks – TICA
Dana Gingras
Animals of Distinction
April 4 >13, 2018 - 7 p,m.
April 14, 2018 - 4 p.m.
The WILDER
$22 > $35
Creative Residencies Agora de la danse, Centre de création O'Vertigo, Fabrik (Postdam)
An impressionistic work, Somewhere Between Maybe cultivates a delicacy of attention, combining fantasy and finesse
Nayla Naoufal, Le Devoir, 2015