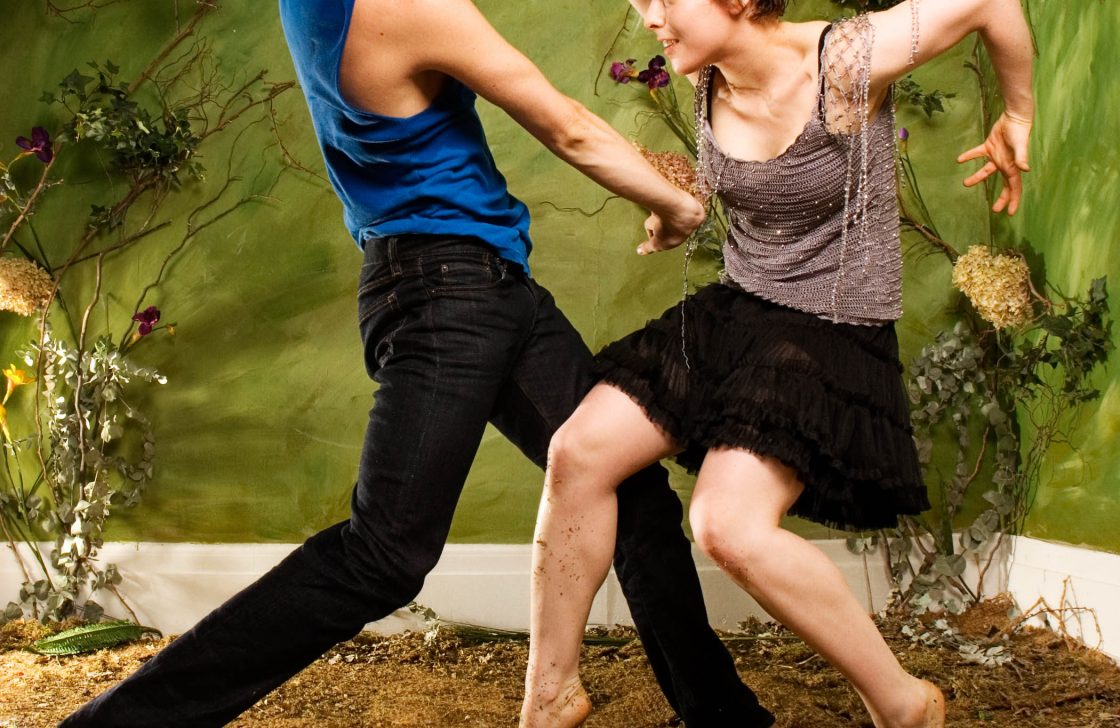 Cas Public's experience with the young public is renowned internationally. They present their new show for the 10 year old and up: Variations S. Hélène Blackburn and the company's 8 dancers propose a re-interpretation of this mythical work, in a rendition that is as lively and fiery as the public its intended for. More than 100 years after its creation, this work still fascinates us. The energy and strength of the musical score of Variations S has kept a contemporary flavor propitious to creating an intense and impetuous piece that will reach heart and soul of audiences of all ages. A strong work, Hélène Blackburn's style, the dancers virtuosity, all the elements are reunited for a colorful, incomparable and successful performance.
Choreographer
Hélène Blackburn with the precious collaboration of the dancers
Dancers
Roxane Duchesne-Roy, Merryn Kritzinger, Daphnée Laurendeau, Rocky Leduc-Gagné, Mickaël Spinnhirny, Joanie Boivin, Alexandre Carlos et Jean-Philippe Giraud.
Reheasal coach
Nathalie Blanchet
Music
Igor Stravinsky – Le Sacre du Printemps revisité par Martin Tétreault
Lighting Designer
Andréanne Deschênes
Drums
Roxane Duchesne-Roy