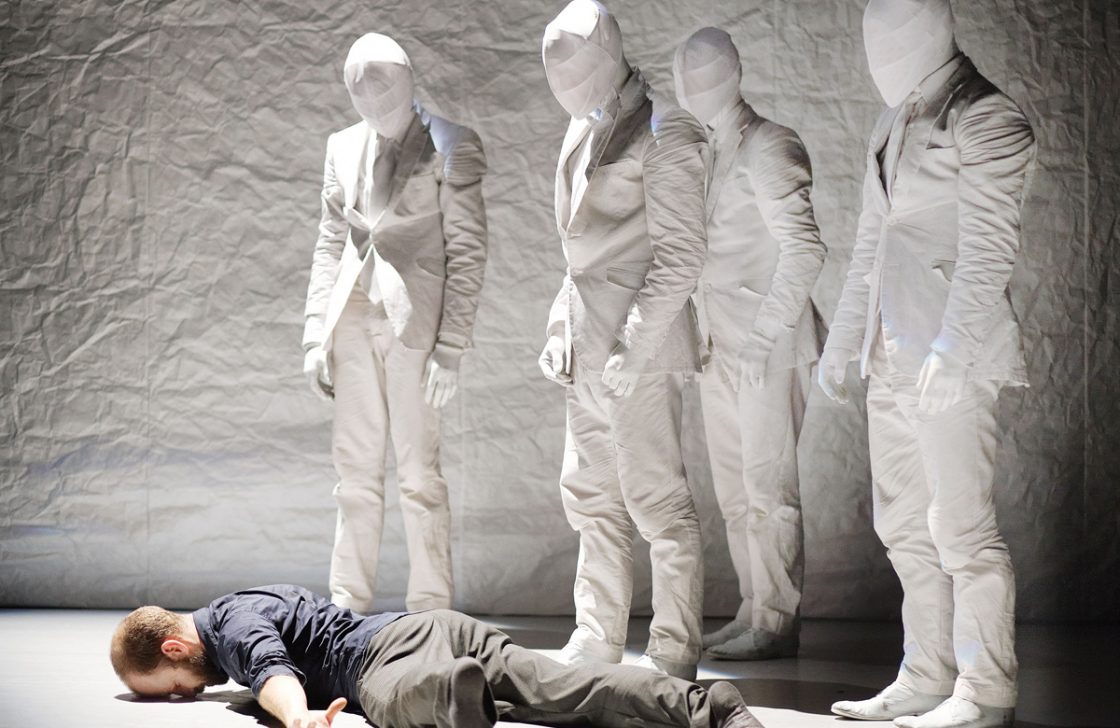 The Tempest Replica is that perfect moment where the magic of Shakespeare encounters the forceful narrative talent of Crystal Pite. While embracing the spirit of Shakespeare's The Tempest, her almost cinematic approach to dance transforms it profoundly. Playing with flesh and blood characters and their stylized replicas in white chalk, like anonymous doubles straight out of a science fiction story, she mixes reality and imagination. With a simple, subtle set design that deftly exploits different stage levels, the tale unfolds as though on a roll of film. Shot after shot, the choreographer takes us to the next scene, getting straight to the heart of the story, with the virtuosity, technique and expressive talent of the dancers providing a resonant echo in this striking vision of a magnificent work.
October 10-11-12 at 8 p.m. + October 13 at 4 p.m.
2012
The Tempest Replica is co-produced by Künstlerhaus Mousonturm (Frankfurt), Gemeinnütziger Kulturfonds Frankfurt Rhein Main, Monaco Dance Forum (Monaco), National Arts Centre (Ottawa), DanceHouse (Vancouver), Agora de la danse (Montreal), and SFU Woodward's (Vancouver).