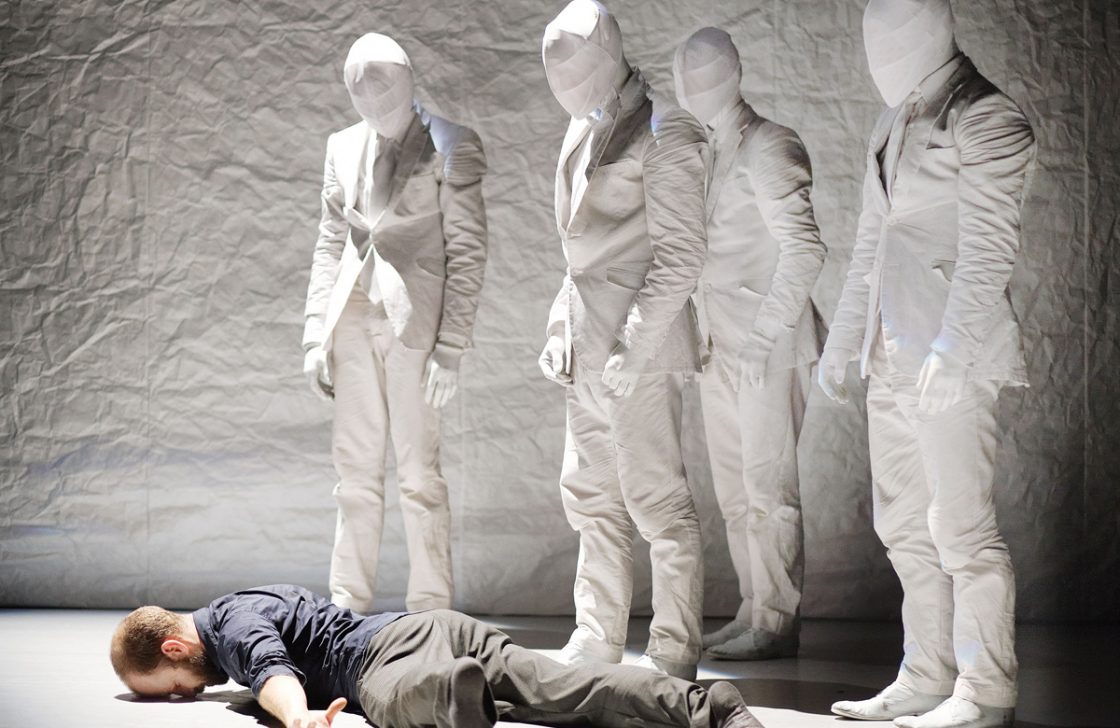 The Tempest Replica est ce parfait moment où la magie de Shakespeare rencontre le talent percutant de narratrice de Crystal Pite. Si elle épouse l'esprit de l'œuvre originale de Shakespeare La Tempête, son approche presque cinématographique de la danse la transforme profondément. Entre personnages de chair et leurs répliques stylisées de craie blanche, sortes de doubles anonymes tout droit sortis d'un récit de science-fiction, elle mêle réalité et imagination. Dans une scénographie simple et subtile qui exploite adroitement les différents niveaux de la scène, le texte se déroule comme sur une pellicule. Plan après plan, la chorégraphe nous entraîne à sa suite, touche au cœur de l'intrigue. En écho répondent la virtuosité, la maîtrise et l'articulation de ses danseurs. Une vision saisissante d'une œuvre magistrale.
10-11-12 octobre 20 H + 13 octobre 16 H
2012
The Tempest Replica est une coproduction Künstlerhaus Mousonturm (Frankfurt), Gemeinnütziger Kulturfonds Frankfurt Rhein Main, Monaco Dance Forum (Monaco), Centre National des Arts (Ottawa), DanceHouse (Vancouver), Agora de la danse (Montréal), et SFU Woodward's (Vancouver).