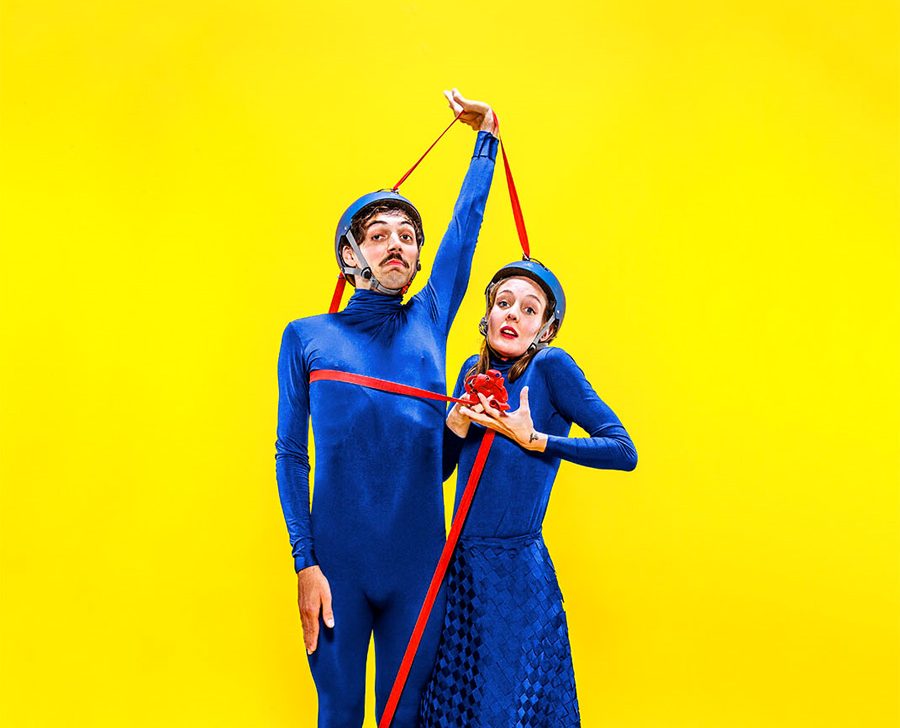 A family show that is endearing on many levels, Tendre is performed by two whimsical characters who find themselves, against their will, linked by an elastic band, playing with a constraint that has suddenly turned their world upside down. Through this forced intimacy they experience something absurd, a surprising dependency. Captive, they have no choice but to cope with this disturbing element, one that creates situations that are amusing yet also touching. The blue-clad, ever mischievous duo invites children ages 4 and up to a delightful experience that combines dance, theatre and clowning. An artistic fantasy magnificently incarnated by the two performers, this original piece by Estelle Clareton is chock-full of all sorts of humour, and structured with great sensitivity. A show for the whole family, for after all, regardless of one's age we are never far from childhood.
Créations Estelle Clareton
November 7 at 10 a.m.
2015
Creative residencies: Agora de la danse, Théâtre Centennial (Université Bishop), Salle Pauline-Julien (Sainte-Geneviève), Théâtre du Bic