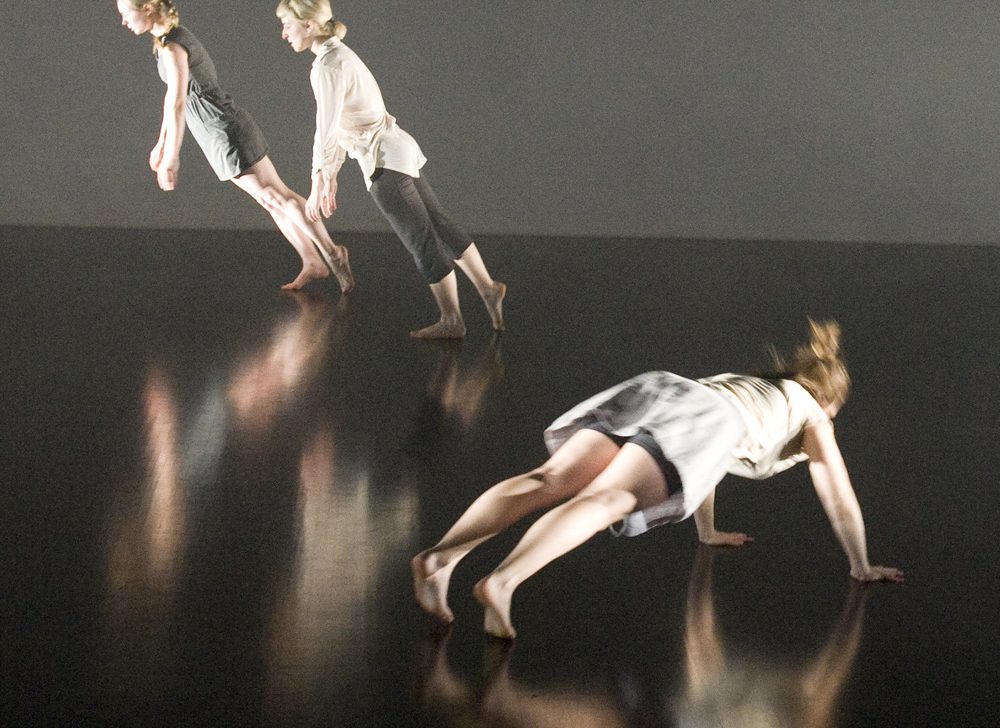 UQAM DANCE DEPARTMENT
A key element in the dance training offered by the Dance Department at UQAM is the Public Performance class of the B.A. program. It provides students with the opportunity to explore diverse aspects, to push beyond their limits and to mature as artists. Whether performing a piece designed expressly for the students or a piece from the repertoire of an established dance company, or creating and producing their own dance projects, the students are guided throughout the process and encouraged to invest all their artistic potential in the work. These experiences expand their dance horizons, and the structured environment of the program helps ease their transition toward careers as dance professionals.
Staged Public Performance
Original Dance Work
by Sasha Kleinplatz
April 8, 9, 10 and 11
8 p.m.
For the spring presentation of the Staged Public Performance – Original Dance Work, the UQAM Dance Department has invited the choreographer Sasha Kleinplatz. In her dance pieces and in the works she stages, this young Montreal artist questions the limits of live performance and the dynamics of interpersonal relations. With her penchant for playing with both physical and psychological perspectives and favouring experimentation and collaboration with artists from other disciplines, her process stands out for the importance given to play. Sasha Kleinplatz will charm the audience with an original piece presented in a surprising performance context.
Graduating Class Performance
presented by the dance program graduating class
April 15, 16, 17 and 18
8 p.m.
The Graduating Class Performance marks the finishing touch to a three-year training program for young choreographers and dancers in their final year at the UQAM Dance Department. This annual production allows them to complete a dance project where they can convey all the vivacity and fiery spirit of their generation. This will be a colourful evening featuring up-and-coming dance reflecting the personalities of these young artists.