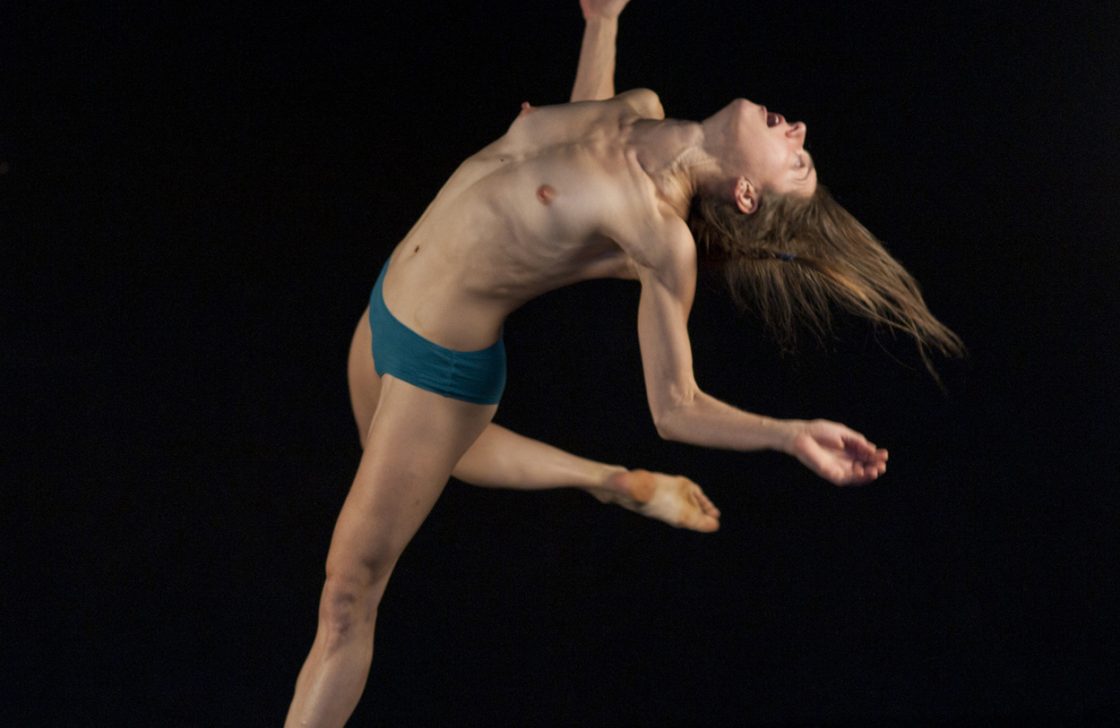 The choreographer Daniel Léveillé is a free electron of uncompromising artistic choices. An unclassifiable iconoclast, as his previous pieces clearly indicate, Léveillé's work is never trivial. His solo here is a return to the essence of dance in spare, minimalist fashion. Five dancers with an imposing presence and impressive technical skills push the body into a corner, exploring solitude as virgin territory that reveals the depths of being. In counterpoint to a rapid series of solos and the brisk liveliness of the Bach violins that make up the musical score, the movement is prodigiously slow, as though each movement were suspended in time and space. With the austere décor and the forceful lighting accentuating the clinical coldness of the bodies, Daniel Léveillé keeps the spectators glued to their seats. From under the impenetrable mask of each soloist emanates a tenderness that silently comes to the fore. This is a piece of perfect mastery, swimming against the tide of ambient frenzy, preferring instead to present an underlying gentle sweetness.
PERFORMANCE FEATURED IN ÉVÉNEMENT SOLOS[S]
September 26-27-28 at 8 p.m. + September 29 at 4 p.m.
2012
Produced by Daniel Léveillé Danse and Agora de la danse (Montreal), Festival TransAmériques (Montreal), Centre chorégraphique national Rillieux-la-Pape/ (directed by Yuval Pick), Theater im Pumpenhaus (Münster) and Fabrik Potsdam (Potsdam).
Residencies: UQAM's Dance Departement, Atelier de Paris-Carolyn Carlson.