Cas Public invokes the magic and resilient force of Cinderella.
Six dancers swap their dance shoes for glass slippers in a new work that pays tribute to the qualities of heart and spirit that help us overcome hardship, surpass our limits and find fulfillment. Well-versed in the art of interpreting great classical works, here the company proposes a new way of opening up our hearts, of being enchanted and touched by the lyrical and poetic power of this masterpiece, so emblematic of our collective psyche.
In retelling this iconic tale, the creative team was inspired by the fairy tales of Charles Perrault and the Brothers Grimm, plus operas by Rossini and Prokofiev – refashioned by the composer Martin Tétreault – as well as lesser known versions passed down in the oral tradition.
After dealing with the subject of inclusion in 9, the company focuses here on the exclusion that Cinderella eventually overcomes. Not Quite Midnight speaks of courage and transformation. While traces of the initial story remain in this version, its main thrust is the resilient spirit of Cinderella, as conveyed in the work's rigorous construction, constantly adapting the choreographic structure to unforeseen elements of the staging.
The unforeseen consists of the active onstage presence of ten people selected from the crowd at random. The challenge is to successfully complete a number of tasks that must be done perfectly, an impossible task in itself. The success and beauty of the piece lie not so much in the successful accomplishment of an impeccable movement, as in the attempt to do so.
**School Matinees** available for school groups. Learn more in our section  Culture + / young audiences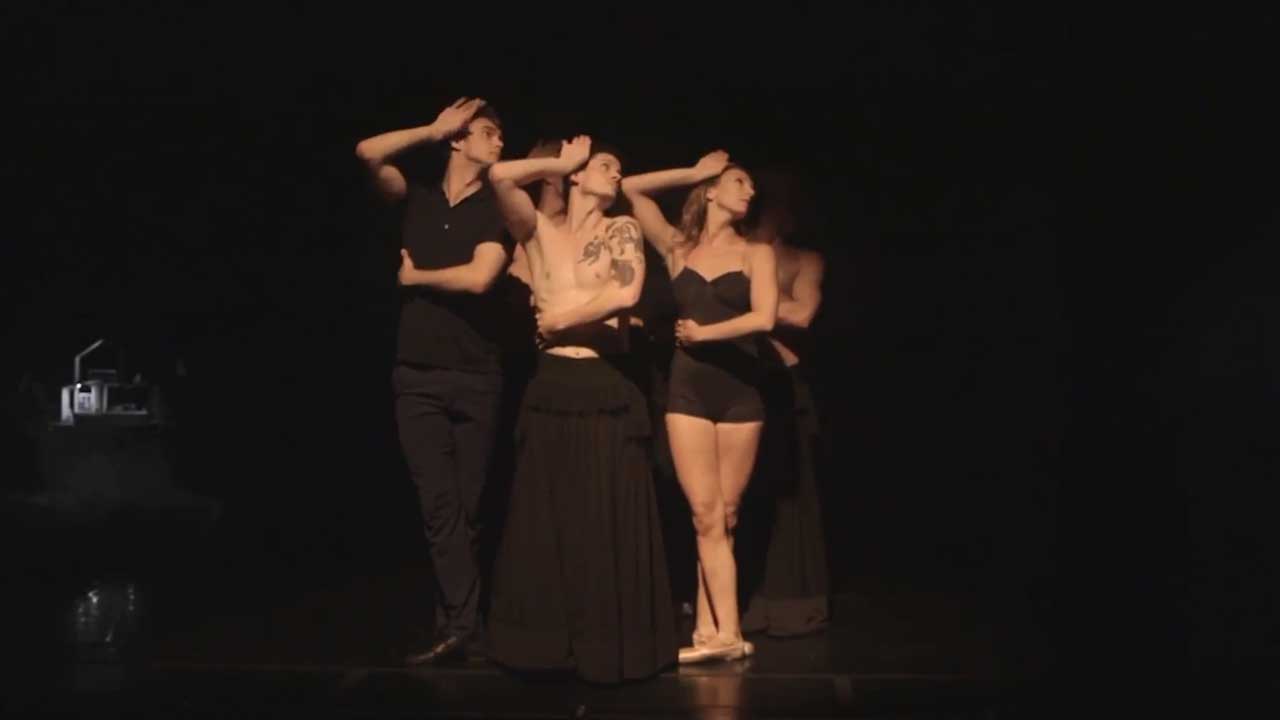 Cas Public
Hélène Blackburn
February 9, 2019 - 11 a.m. [additional show]
February 9, 2019 - 3 p.m.
For adults ages 6 and up!
50 minutes
20$ or 4 tickets for 60$ (family package)
Co-productions Agora de la danse, Teatro Cucinelli de Solomeo, Ville d'Alma SPECTACLES
Creative residencies Agora de la danse, Maison de la Culture Frontenac, Maison de la Culture Mercier, University of Kent à Canterbury, Teatro Cucinelli de Solomeo
A subject that is right on the mark for the young audience that this contemporary dance piece is aimed at
Ariane Labrèche, 24 heures, March 2017, (review of 9).