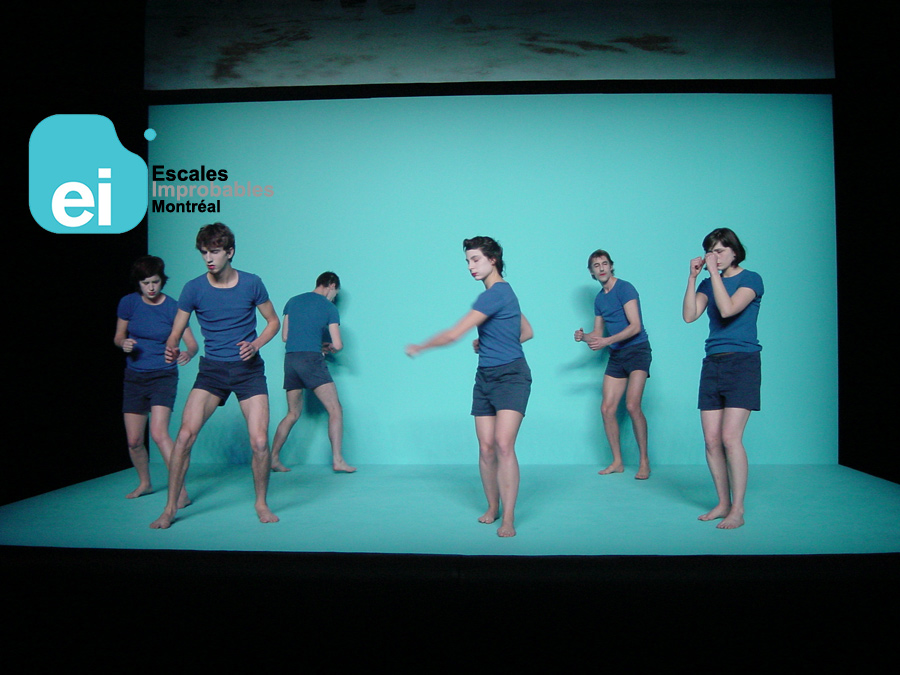 In absolute silence, six dancers in whiteface with scarlet lips are outlined against the electric blue of the narrow platform that serves as the stage. They enter and leave this structure as images and scenes fade into each other in a minimal drama that unfolds to a strict sequence. A scene fades away, making way for new images to appear. Like a cinema clapperboard, their impassive faces invite the spectator to emotional action, and mark the beginning and the end of each sequence. Stuck in place before everything slips away into a series of situations that defy logic, the dancers submit to very demanding movement. A portrayal of stage presence and a living sculpture, LOVE is a highly original and unclassifiable piece of choreography.
Les Escales Imbrobales de Montréal
September 10, 11 at 8 p.m.
2014
Produced by: Association ORO – 391, production déléguée ORO
Co-produced by: Théâtre national de Bretagne/Rennes, CNDC Angers – direction Emmanuelle Huynh.
With the support of Adami, Musiques et danses en Bretagne.
Presented by the Escales Improbables de Montréal in partnership with Agora de la danse.
LOVE and Autour de la table are presented in Montreal with support from the City of Nantes and FRIMAS 2014, launched by the Consulate General of France in Quebec City and the Institut français.