Back at Agora, this landmark piece by Mélanie Demers, winner of the Grand Prix de la danse de Montréal 2021, performed by five exceptional artists, is a powerful feminine statement, an intriguing mix of choreography, theatre and concert recital.
The four dancers, Stacey Désilier, Brianna Lombardo, Chi Long, Léa Noblet Di Ziranaldi and the composer, musician and singer Frannie Holder, lead us in a poetic encounter between voice and movement in a dark and fantastical atmosphere. A celebration of the feminine with protesting accents from which one does not leave unscathed. "It touches on the dramatic, the humorous, the grotesque and the poetic, for a fragmented but solid proposal, totally assumed."- La Presse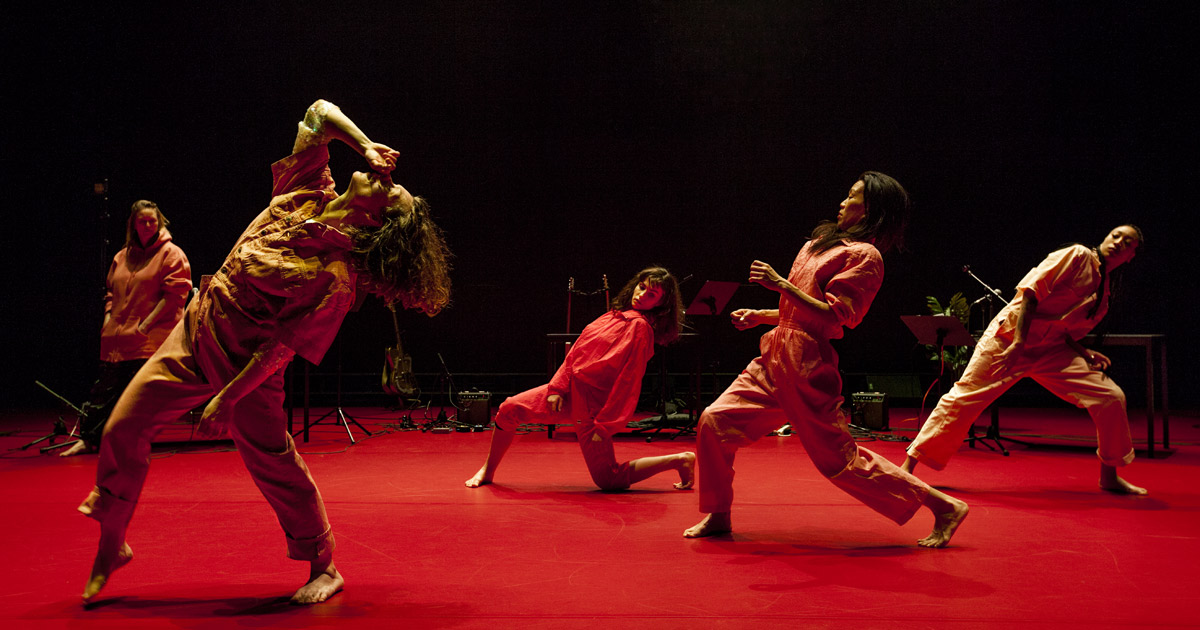 May 3-4-5, 2023 – 7 p.m.
Espace rouge
80 minutes
29$-35$
Buy
Meet the Artists on May 4, 2023 after the performance