Immerse yourself in dance and encounter three distinct and compelling choreographic signatures, Margie Gillis, Hélène Blackburn and Andrea Peña in this new virtual reality experience.
Imagine finding yourself in the middle of a theatre stage, completely immersed in a performance with the dancers. By means of the magic of a virtual reality helmet, that is now possible. In a 40-minute experience, you plunge into the heart of three emblematic works from their repertoires, adapted especially for the occasion: The Complex Simplicity of Love by Margie Gillis, Allegro Barbaro by Hélène Blackburn and 6.58 manifesto by Andrea Peña. Discover contemporary dance in a new light, a new way of experiencing the body in movement!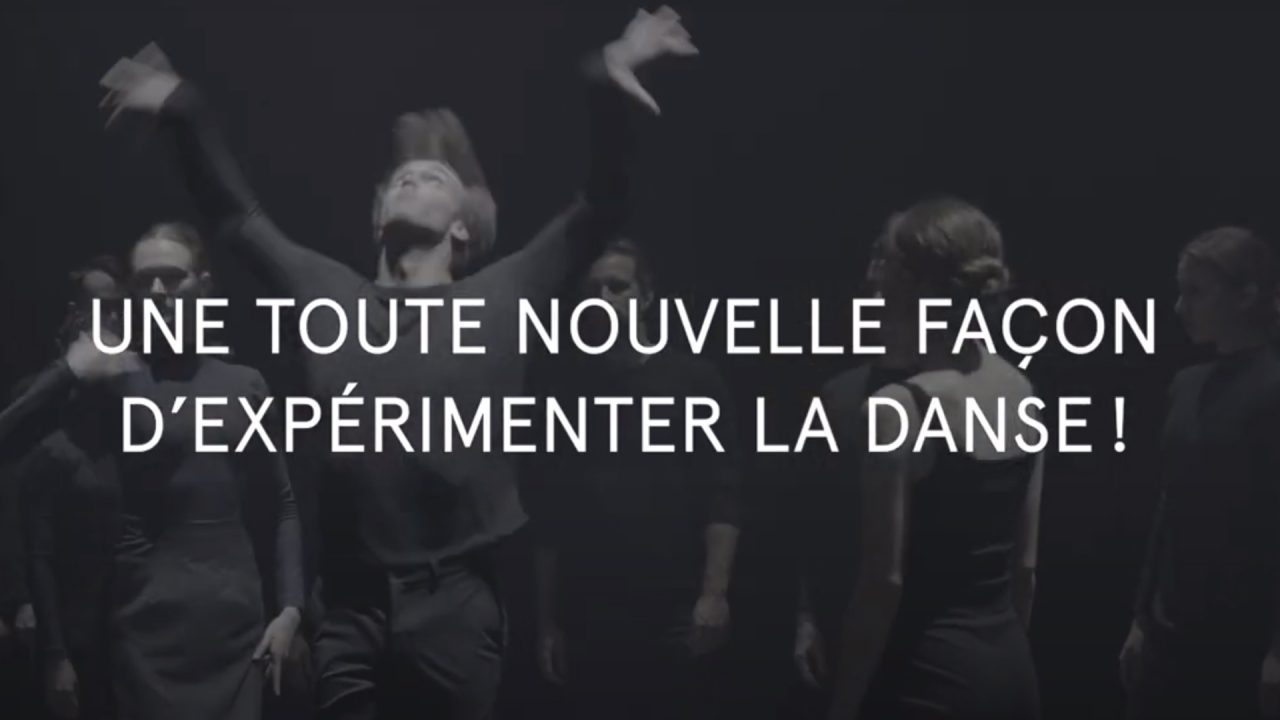 A Virtual Contemporary Dance Experience
February 17, 2023 - 5 P.M. 6 P.M. 7 P.M. [Sold out]
February 18 + 19, 2023 - 2 P.M. 3 P.M. 4 P.M. 5 P.M. [Sold out]
Additional shows!
February 23 + 24, 2023 - 5 P.M. 6 P.M. 7 P.M. 8 P.M. [Sold out]
February 25 + 26, 2023 - 2 P.M. 3 P.M. 4 P.M. 5 P.M. [Sold out]
Limited seating / hour
40 minutes
10$