KIN, a new group piece by LA TRESSE collective, is a journey into an empathetic and playful utopia.
United in complete physical synchronicity, three co-choreographers, Geneviève Boulet, Erin O'Loughlin and Laura Toma, alongside two dancers, take the audience on a psychedelic journey where past, present, and future coexist. With sensual and imaginative movement, the five artists unveil both a reflection and a refraction of the world as we know it. Accompanied by the vibrant music of Montreal musician Shash'U, KIN defies apocalyptic prophecies by delving into nature's intelligence in order to conceptualize an adapted world.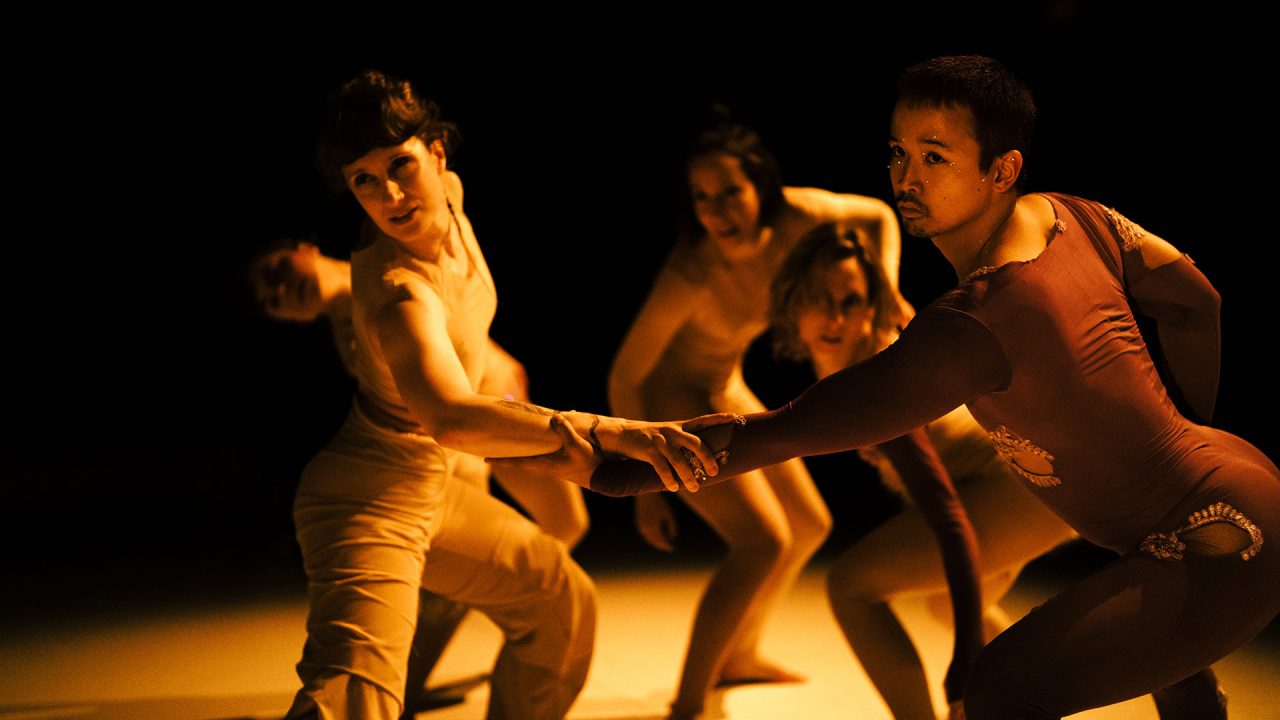 LA TRESSE
April 19-20-21, 2023 – 7 p.m.
April 22, 2023 - 4 p.m.
65 minutes
29$ | 35$
Meet the artists April 20, 2023 after the performance
Midi-Coulisses at noon on April 12, 2023 | Facebook Live
A Taste of Dance April 22, 2023 after the performance