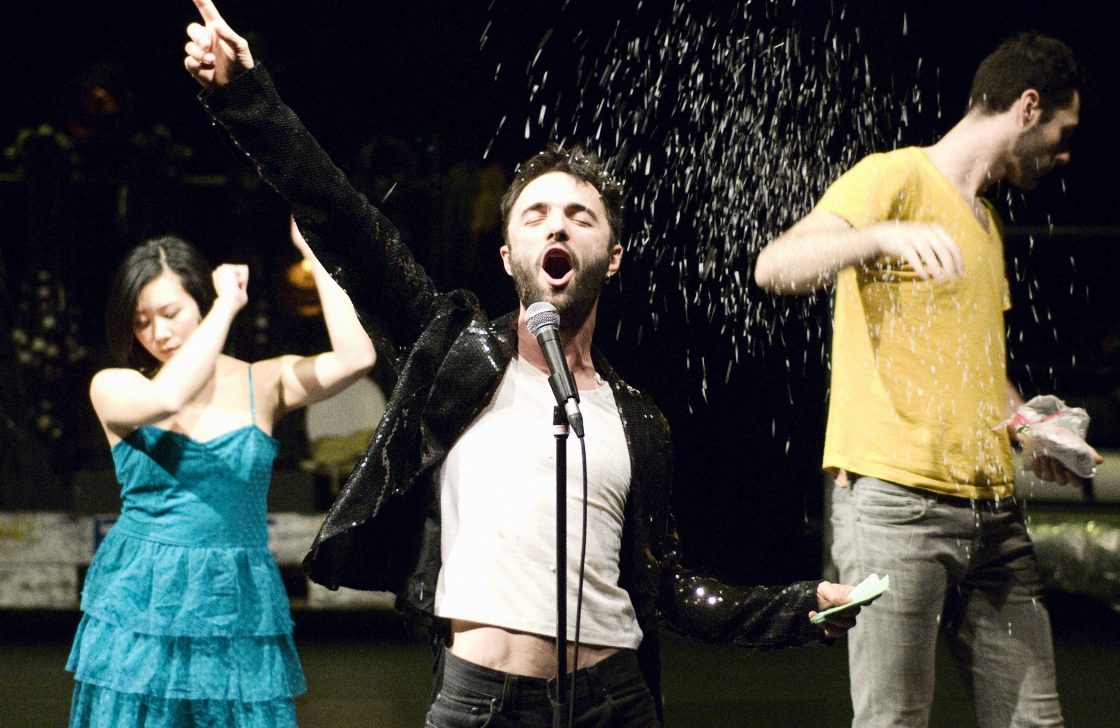 A World premiere presentation at the 2010 edition of the Rencontres chorégraphiques internationales de Seine-Saint-Denis, Mélanie Demers' latest piece, JunkyardParadis, blurs the status quo and catapults us into a universe at once outlandish and strangely familiar. The choreographer allows the many antagonistic realities of life to coexist on stage: the horror and the joy, the elegant and the distasteful, grace and desolation… The Garden of Eden rubs elbows with a dumpster, they become confounded with each other and then merge. Five performers play out the passions, the fears, and the destructive impulses. They cleverly raise questions of a higher order: injustice, poverty and luxury, the relationship between the northern and southern hemispheres, or between men and women. Ultimately, as Mélanie Demers juggles with the apparent contradiction between Heaven and Hell, she manages to better reveal the light that exists in each individual and in each thing, to better uncover the beauty without concealing the hideous. This show is a mirror held up to our world, a world both dark and magnificent.
January 26-27-28 8 PM + January 29 4 PM
2011
An Agora de la danse and Les Rencontres chorégraphiques internationales
de Seine-Saint-Denis Co-porduction, with the support of Circuit-Est centre chorégraphique, l'Usine C, Operaestate Veneto Bassano Festival and CCN de Caen/Basse-Normandie.