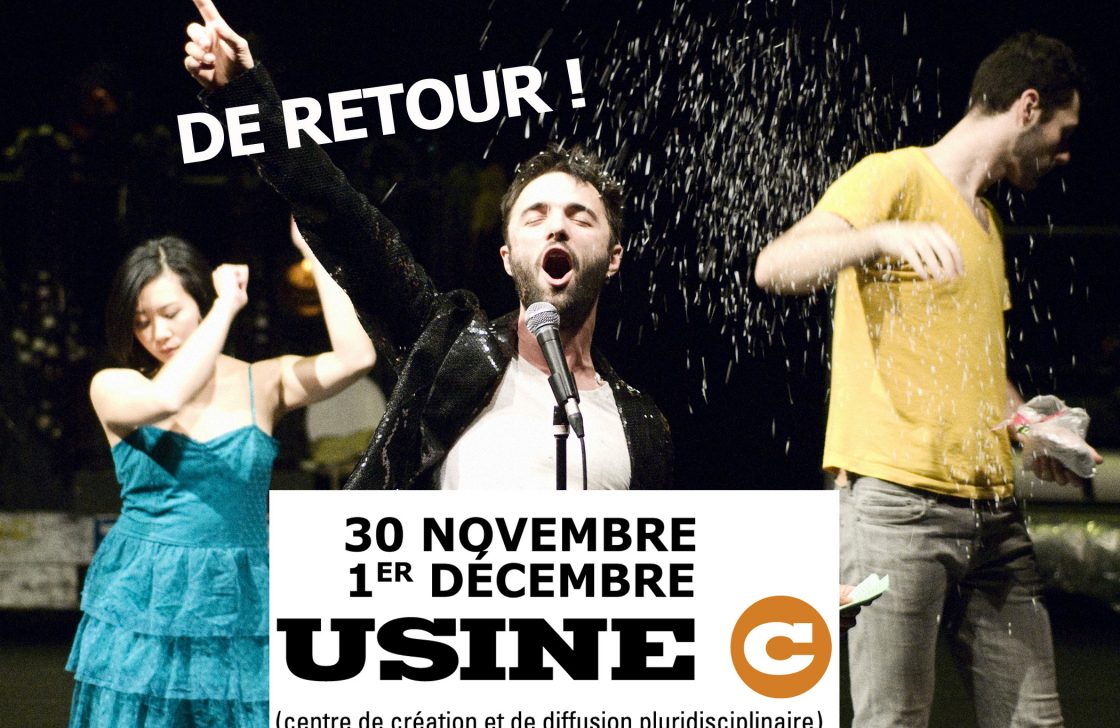 Following the enthusiasm of both the audience and the critics back in January 2011, Agora de la danse and Usine C join up to bring back this brilliant piece by Mélanie Demers. JunkyardParadis blurs the status quo and catapults us into a universe at once outlandish and strangely familiar. The choreographer allows the many antagonistic realities of life to coexist on stage: the horror and the joy, the elegant and the distasteful, grace and desolation… The Garden of Eden rubs elbows with a dumpster; they become confounded with each other and then merge. Five performers play out the passions, the fears, and the destructive impulses. This show is a mirror held up to our world, a world both dark and magnificent.

Junkyard/Paradis is presented at
Usine C, 1345 Lalonde avenue, Montreal
November 30 and December 1 at 8 PM
2011
An Agora de la danse and Usine C co-presentation
An Agora de la danse and Les Rencontres chorégraphiques internationales de Seine-Saint-Denis co-production, with the support of Circuit-Est centre chorégraphique. The project has enjoyed residencies at the CCN de Caen / Basse-Normandie, at Usine C as well as at the Opera estate Veneto festival (Bassano).