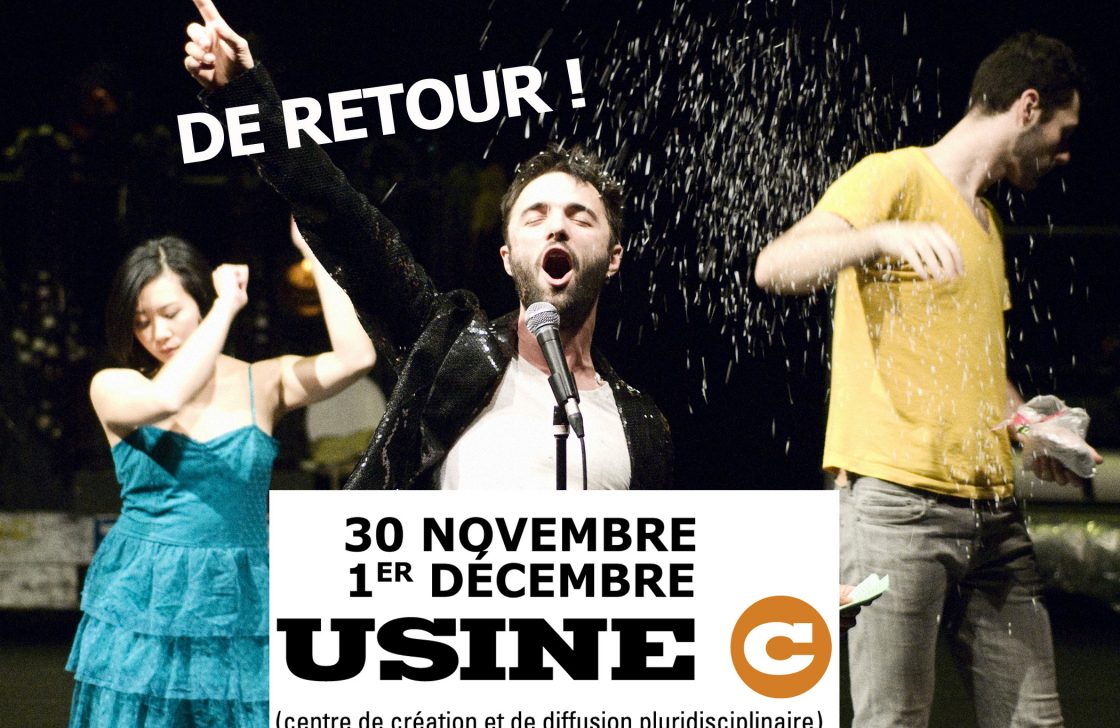 Following the enthusiasm of both the audience and the critics back in January 2011, Agora de la danse and Usine C join up to bring back this brilliant piece by Mélanie Demers. JunkyardParadis blurs the status quo and catapults us into a universe at once outlandish and strangely familiar. The choreographer allows the many antagonistic realities of life to coexist on stage: the horror and the joy, the elegant and the distasteful, grace and desolation… The Garden of Eden rubs elbows with a dumpster; they become confounded with each other and then merge. Five performers play out the passions, the fears, and the destructive impulses. This show is a mirror held up to our world, a world both dark and magnificent.

Junkyard/Paradis is presented at
Usine C, 1345 Lalonde avenue, Montreal
Concept
Mélanie Demers

Choreography
Mélanie Demers in collaboration with the performers.
Performers
Angie Cheng, Mélanie Demers, Brianna Lombardo, Nicolas Patry, Jacques Poulin-Denis

Sound design
Jacques Poulin-Denis

Lighting design
Alexandre Pilon-Guay

Rehearsal assistant
Anne-Marie Jourdenais

Vocal coach
Sabrina Reeves
November 30 and December 1 at 8 PM
2011
An Agora de la danse and Usine C co-presentation
An Agora de la danse and Les Rencontres chorégraphiques internationales de Seine-Saint-Denis co-production, with the support of Circuit-Est centre chorégraphique. The project has enjoyed residencies at the CCN de Caen / Basse-Normandie, at Usine C as well as at the Opera estate Veneto festival (Bassano).