Summit meeting! Zan Yamashita, renowned for his unique use of text, and Kim Itoh, a leading figure of Japanese contemporary dance.
Since the 1990s a new contemporary dance aesthetic has developed in Japan, the so-called "third generation of Butoh".  Here choreographer Zan Yamashita and dancer Kim Itoh are more inspired by people's daily lives than by aesthetic representations of transcendental life cycles and stories, while conserving an underlying political message. Known for his unique approach to text, Zan Yamashita directs Kim Itoh in a performance that exudes a strong physical presence.
Namae Ga Nai is in Japanese with English surtitles.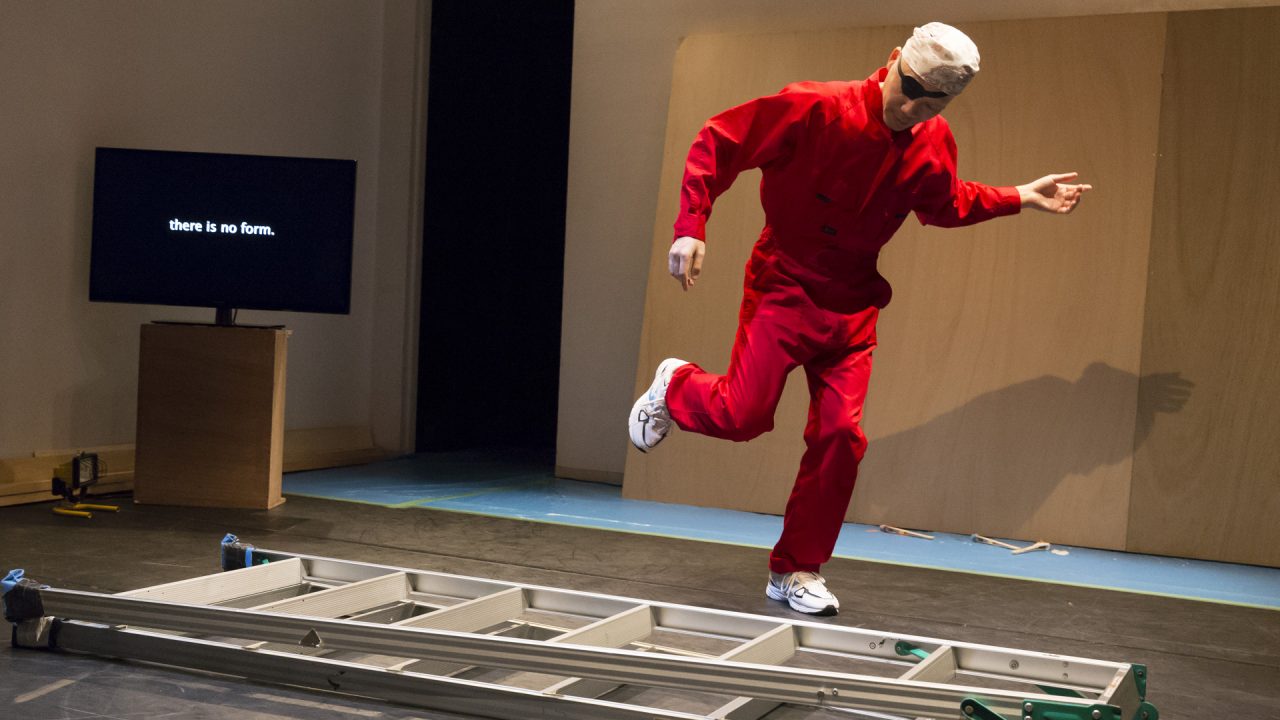 Zan Yamashita
October 25 > 27, 2017 – 7:30 p.m.
October 28, 2017 - 4 p.m.
60 minutes
30 $ or 3 for 63 $ / Package
Creative residency ST spot Yokohama
Co-presentation Agora de la danse and Tangente
Curated by Diane Boucher
Presented with the support of Japan Foundation and with the cooperation of Dance New Air (Dance Nippon Associates)

The stage was full of people that were moving about as if hypnotized, children in adult bodies, smiling while fixating the kites' dances. Zan's presence was very distinct on the crowded stage, his free body modeling spontaneous and expressive choreographic moves that appeared to be straight out of anime. He easily slips, freely, he contorts himself in a series of closed movements, filled with emotions and expressivity… butoh.
Valentina Iancu, The Kite, review of NAMAEGANAI / There is no name, January 2016