Shifting between the temptation of being alone and the threat of real conflict, six dancers incarnate the deep ambivalence of human relations.
In-Ward plunges into the twists and turns of the human psyche, both personal and collective. The choreography of Alexandra 'Spicey' Landé brilliantly evokes alienation and the strength of the group in solos that reveal individuals bristling with hopes and contradictions. The choreographer turns this sombre premise into a radiant work.
A pioneer on the Montreal hip hop scene, 'Spicey' adroitly imposes with a piece that was awarded the 2019 Prix de la danse – Discovery category.
Are we not condemned to live under the scrutiny of those around us? Sartre's remark that hell is other people served as the point of departure for In-Ward. The choreographer channels the brute physicality and the strong personalities of hip hop dancers in a to-and-fro of dramatic tensions/attractions and dark humour that cleverly evince the French philosopher's concept of intersubjectivity.
Alone, but part of a group. 'Spicey' and her talented performers manage to embrace that fundamental paradox of human existence by cleaving closely to the language and spirit of hip hop in this resolutely contemporary work.
First presented at the MAI in January 2019, In-Ward will be performed in Agora's variable configuration studio, marking a new phase that will allow the company to pursue dance research on ways of being with others, against all odds and despite itself.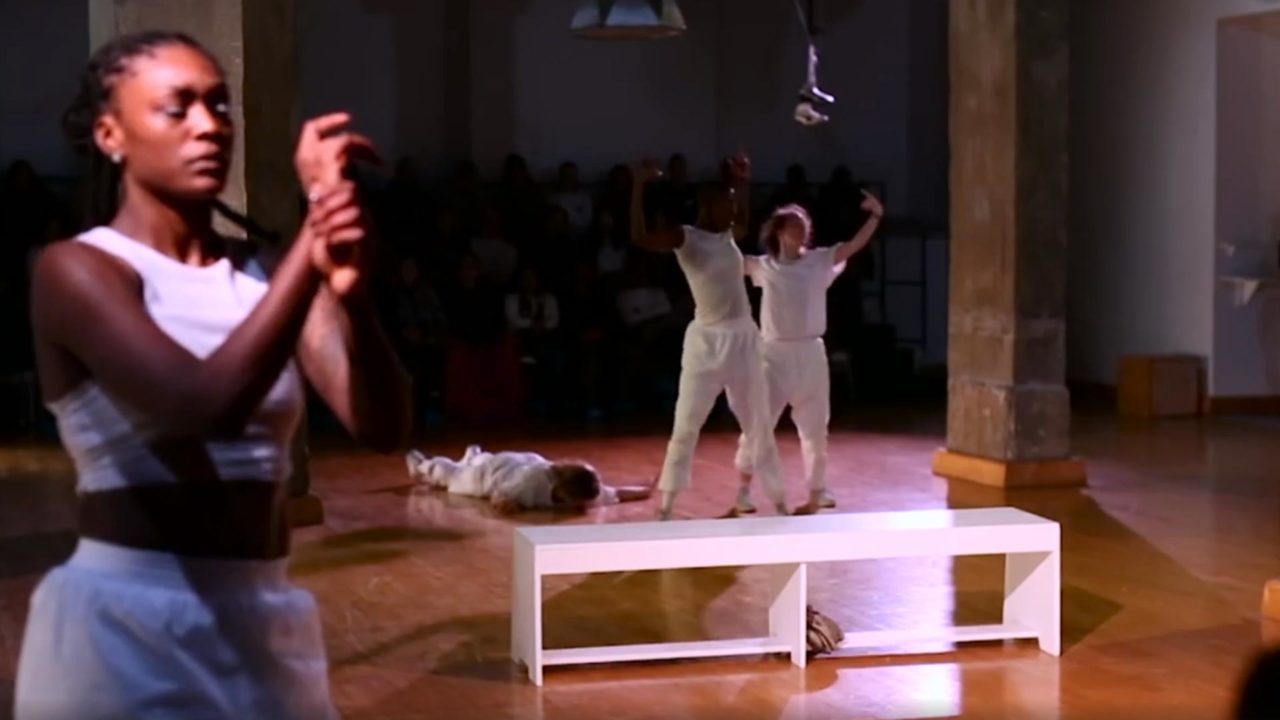 Alexandra 'Spicey' Landé
Ebnflōh
March 11-12- 13, 2020 – 7 p.m.
60 minutes
22$, 28$ | 29$, 35$
Meet the artist March 12, 2020 after the performance
Dance Hall Kids Club March 14, 2020 during In-Ward.
6 – 9 p.m.