A thrilling ensemble piece, D'os et d'écorce (Out of Bark and Bone) is an invitation to discover an enticing encounter of diverse sounds and influences.
Six dancers and two musicians present a flamboyant piece rooted in breathing, voice and rhythm in a very physical performance. Incorporating certain gestures of traditional Indian dance and accentuating essential vital forces, this contemporary dance, in its intensity and energy, goes beyond divisions, affiliations or cultural identities. Driven by didgeridoo and live percussion and augmented by the original compositions of Katia Makdissi-Warren, the enveloping, hypnotic soundscape makes the inner rhythms of the bodies onstage resonate. In this exploration of origins and heritage, Roger Sinha once again establishes proof that the sum of our differences is an incomparable treasure.
A mosaic of diverse aesthetics with a minimalist set design that places the focus on the dancers, D'os et d'écorce is a mature work that sheds light on the tensions and contradictions inherent in the group versus the individual dynamic.  An initial impetus was the fact that Roger Sinha had been having problems breathing, and found that the circular breathing techniques of the didgeridoo were of great benefit. The instrument amplifies the voice and also prolongs and extends movement, giving the instrumentalist and choreographer pride of place.
Special thanks to Inuit throat singers Nina Segalowitz and Lydia Etok who have agreed to lend their voice to D'os et d'écorce's soundtrack. The strength of their vocal presence brings us back to the sacred ancestral heritage of their people, who have been erased and excluded, but whose culture and traditions endured through time despite everything.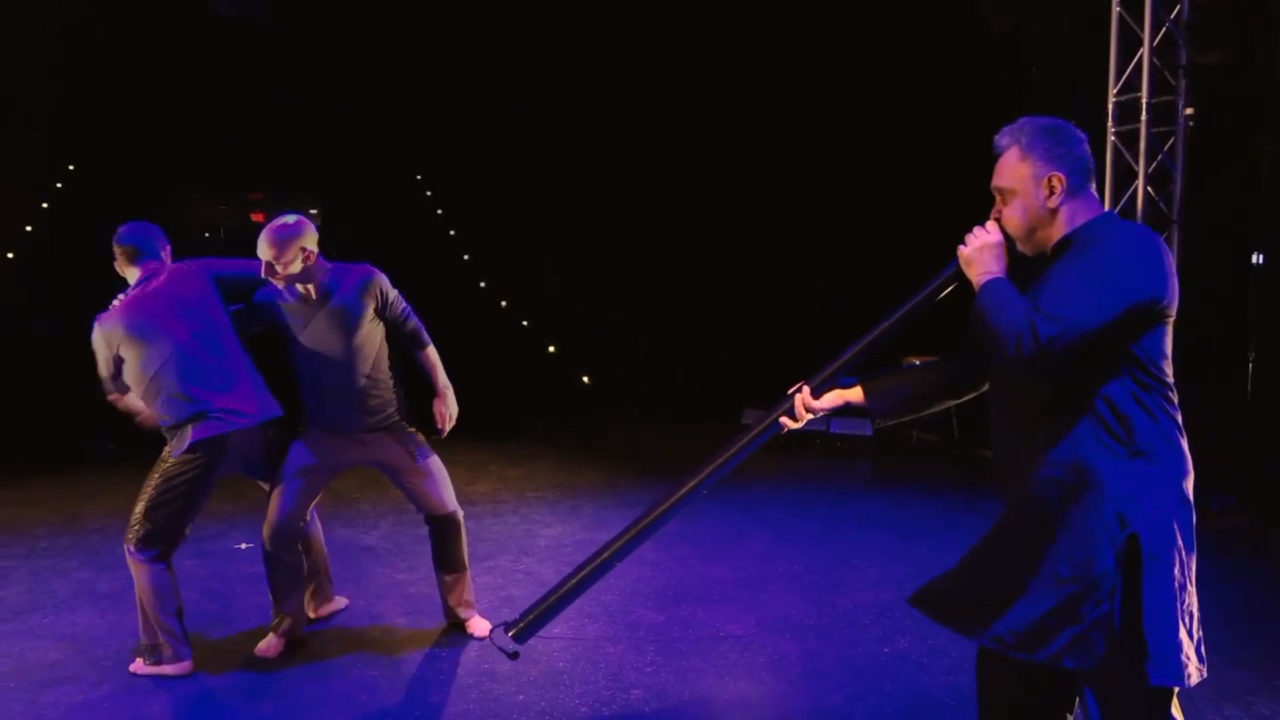 January 22-23-24, 2020 – 7 p.m.
January 25, 2020 – 4 p.m.
60 minutes
22$, 28$ | 29$, 35$
Meet the artist January 23, 2020 after the performance.
Family Expericence January 25, 2020 – 11 a.m.