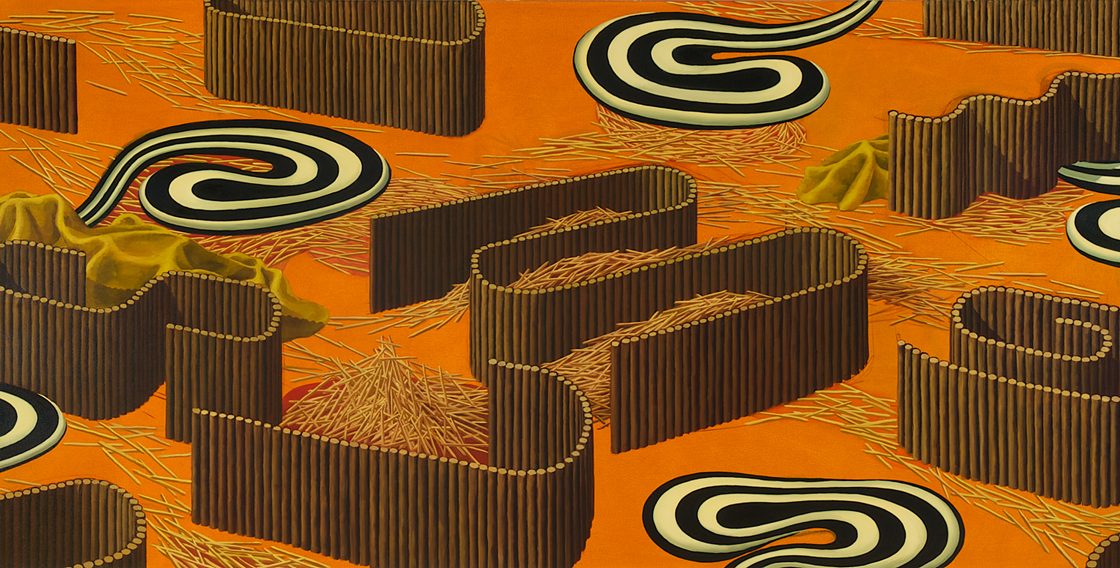 I think of my paintings primarily as landscapes. Painting in recent years on a large scale, has led me to new ideas involving the semi-aerial views of cities, rural areas, and industrial structures. In the emerging works, organic forms collide with more abstract shapes. Crops of black and white blocks have sprung up resembling toys, edible confections, or small cities. I like the ambiguity of these objects and they way they flip in and out of the three-dimensional world.
At first glance the subjects appear to be monumental forms such as prairies, forests and mountains. Upon closer inspection they could be smaller, more manageable things, such as objects on a blanket or figures on a rug. This ambiguity of scale is important to me.
My paintings do not describe the world in a documentary way. They are about the shifting and inextricable relationship between place and circumstance.
Judith Berry
September 14 to October 1
2011
Agora's Laboratoire is open only during presnetation at the Studio.
Agora de la danse would like to thank Mona Hakim for her precious collaboration.