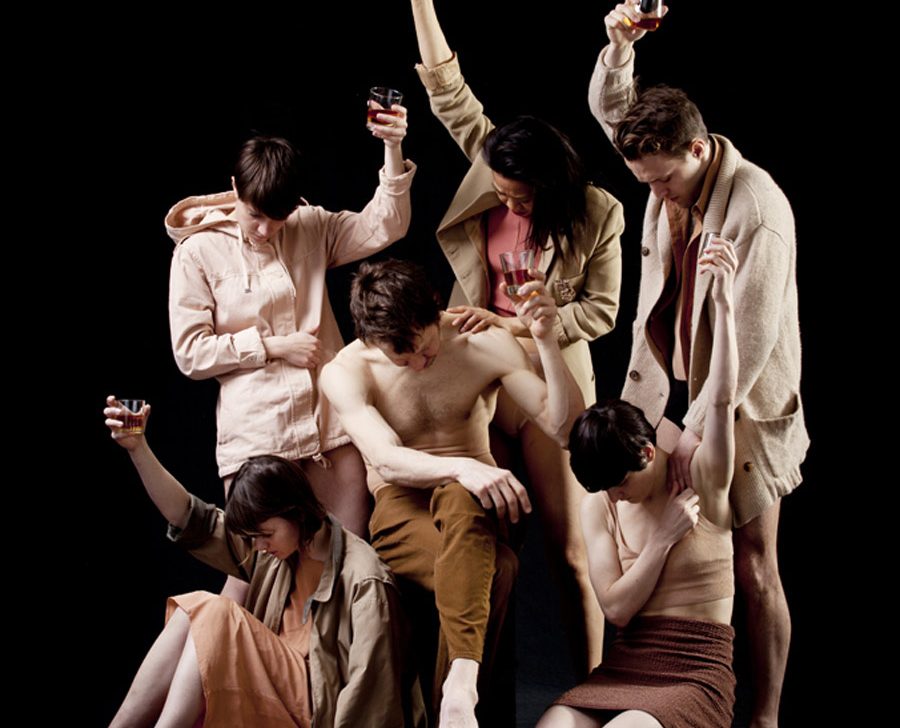 A la douleur que j'ai
is presented at Usine C

An instinct for beauty? An instinct for pain? In this piece, choreographer Virginie Brunelle raises a toast to raw emotion with bitter poetry that questions the unfinished, the incomplete – what might remain between two people – offering this sustained action frozen in time like a memory, an aching pain. A mark, a link, a point of reference that is both timeless and of a specific time, the piece casts a gaze at the group, the family and the self. In a contemporary society nourished by this dangerous substance, Virginie Brunelle proves that pain can also be an emotional bridge, a source for encounters between the six performers and the audience, an experience that leaves no one unscathed.
Virginie Brunelle
Compagnie Virginie Brunelle
November 23-24-25-26 2016 / 8 P.M.
2016
Co-presentation Agora de la danse, Usine C
Co-production National Arts Centre and The CanDance Network Creation Fund, (Agora de la danse, The Banff Centre, Theatre Junction GRAND, Vancouver International Dance Festival) and supported by the Dance Section of the Canada Council for the Arts.