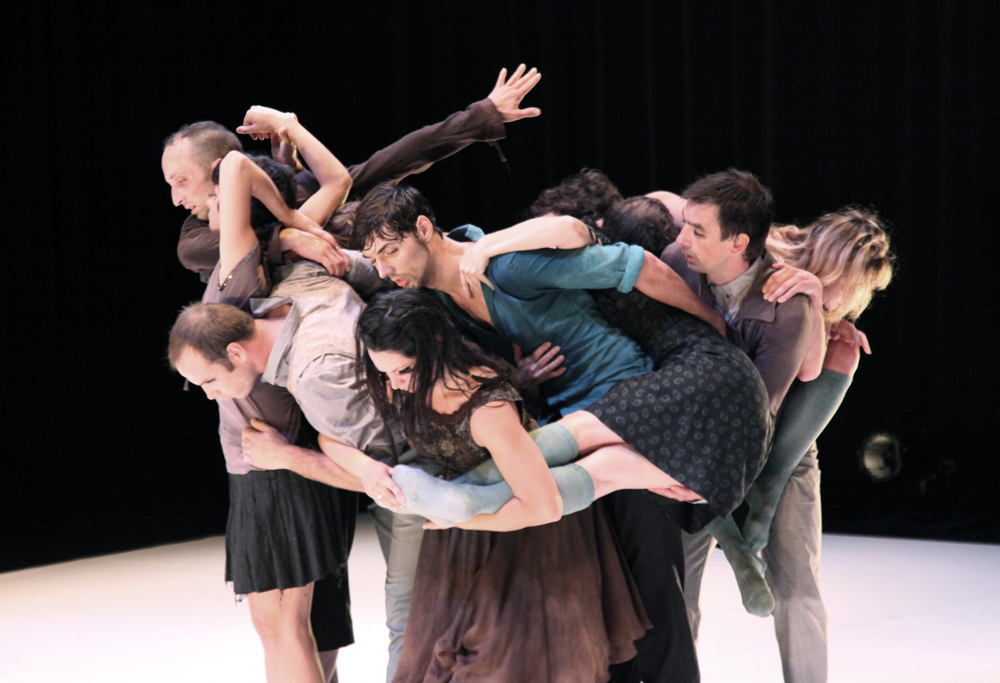 Put on your dancing shoes and become, for the duration of this workshop, one of the performers in S'envoler, a striking piece by the dynamic choreographer Estelle Clareton. All her dances take a lucid yet profoundly playful look at existence, at human relations and the very experience of living, of growing older. Plunge into a metaphorical world of passion and tenderness, a place halfway between the world of humans and the realm of birds. On a stage transformed into a flight deck, participate in a fascinating micro-society where performers bustle about in a mood of frenzy and good humour as they prepare for an imminent migration. Under the direction of Estelle Clareton, accompanied by the teacher and movement coach Ginelle Chagnon, the apprentice dancers will work on certain excerpts from her repertoire. At the end of the workshop, those sections will be joined together in a single sequence that will be presented in a relaxed atmosphere at the end of the second day. The presentation will be followed by a video screening of a dance piece by Estelle Clareton.
Workshop fee: $75
Total of 8 hours
October 24 from 12:30 to 4:30 p.m.
October 25 from 12 noon to 4:30 p.m.
October 25
4 to 4:30 p.m. Presentation of excerpts learned by the participants
4:30 to 5:30 p.m. Discussion with Estelle Clareton and a screening of one of her works
This presentation is free of charge and open to all.
October 24 and 25
2015