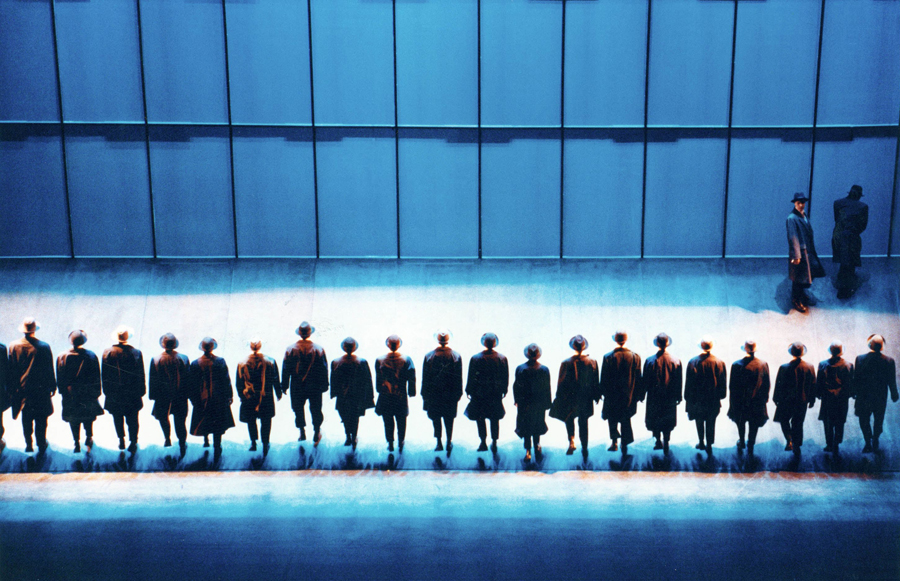 SOLD OUT!

This workshop reserved exclusively for non-dancers is led by Ginelle Chagnon, one of Jean-Pierre Perreault's closest collaborators. She will be assisted by the dancer and teacher Sophie Breton.

The choreographer Jean-Pierre Perreault and his seminal piece Joe are landmarks in the world of Quebec contemporary dance. For dance aficionados, this is a unique opportunity to slip into the skin of a dancer performing the piece during a workshop that focuses on dance exercises and performance. Onstage at Agora de la danse you will don a raincoat, boots and hat, the emblematic symbols of this work for several dancers.
Long Live Jean-Pierre Perreault's Joe!
This practical two-part workshop will conclude with a public presentation by the participants of excerpts they have rehearsed. That will be followed by a free video screening (open to all) of the 1994 Radio-Canada coproduction of Joe. Dare to discover and perform the movements, sounds and rhythms of the piece in a veritable incursion into the choreographic universe of this outstanding artist. The workshop is an exceptional opportunity to give substance to your desire to dance while enjoying an intriguing take on a milestone of contemporary dance in Quebec.
Workshop fee $60 for a 7 hour workshop :
November 3 – 1 to 4 p.m.
November 10 – 12 to 4 p.m.

This part of the project is open to one and all and is free of charge.
4 to 4:30 p.m. – Presentation of excerpts rehearsed by participants
4:30 to 6 p.m. – Presentation of the film Joe, courtesy of Société Radio-Canada
Additional workshop added in 2014
February 22 2014 – 1 to 4 p.m.
February 23 2014 – 10 to 2 p.m.

February 23 – This part of the project is open to one and all and is free of charge.
2:30 p.m. – Presentation of excerpts rehearsed by participants
3 p.m. to 4:30 p.m. – Presentation of the film Joe, courtesy of Société Radio-Canada