A piece readily adaptable in form to the space where it is presented, TROIS is a mosaic of "short dances" where playful combinations of duets and solos are performed by three dancers.
Last winter the Agora de la danse presented outdoor performances of the new work by Paul-André Fortier, 15 X LA NUIT, in the heart of the entertainment district. The choreographer is currently presenting this highly original piece in two separate formats. This new work will close our autumn season with four unique performances.
In an effort to reach out to new audiences, Paul-André Fortier will perform a stripped-down version of TROIS at outdoor locations. Each one will be an opportunity to experiment with three of these short pieces in unexpected, offbeat locales, sites that alter the spectator's perception of dance.
Onsite performances free of charge: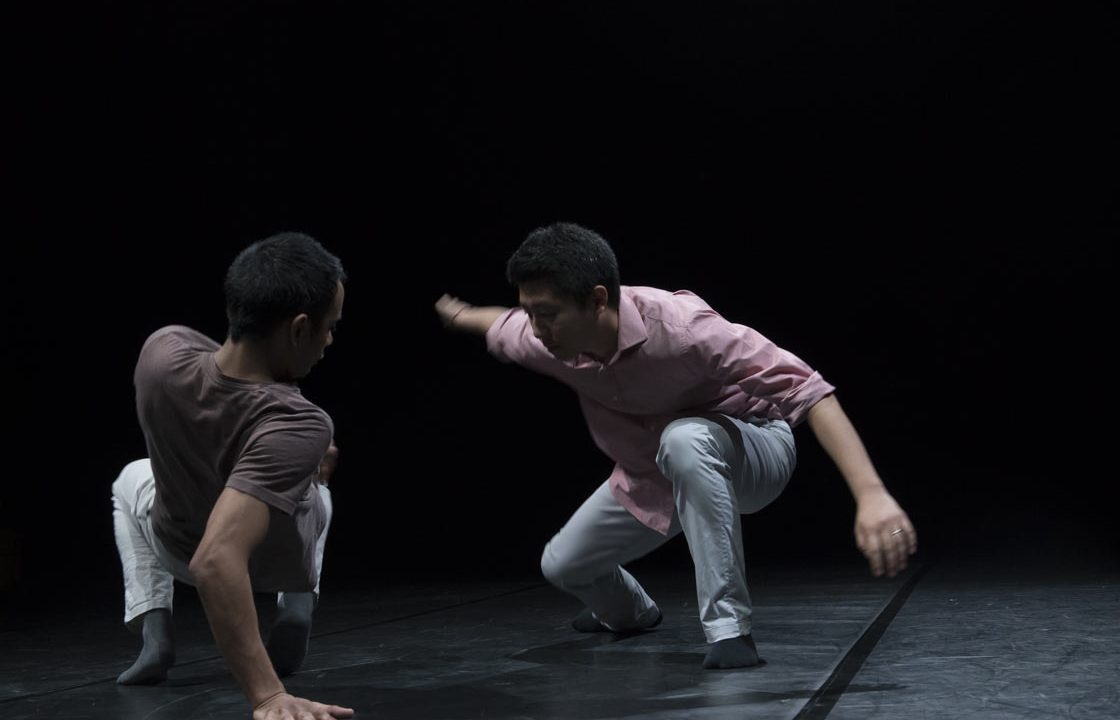 Paul-André Fortier
Fortier Danse-Création
November 22 > 24, 2017 - 7 p.m.
November 25, 2017 - 4 p.m.
60 minutes
$22 < $35
Everything is straight lines, angles and parallels with dance as the framework. When the dancer bends, flexes, relaxes his rapid, focused gait, when his danced walking (where the entire body is mobilized) becomes more modest, more discreet, looser, then one realizes there is no such thing as minor dance.
Guylaine Massoutre, Spirale, review of 15 X LA NUIT, May 2017