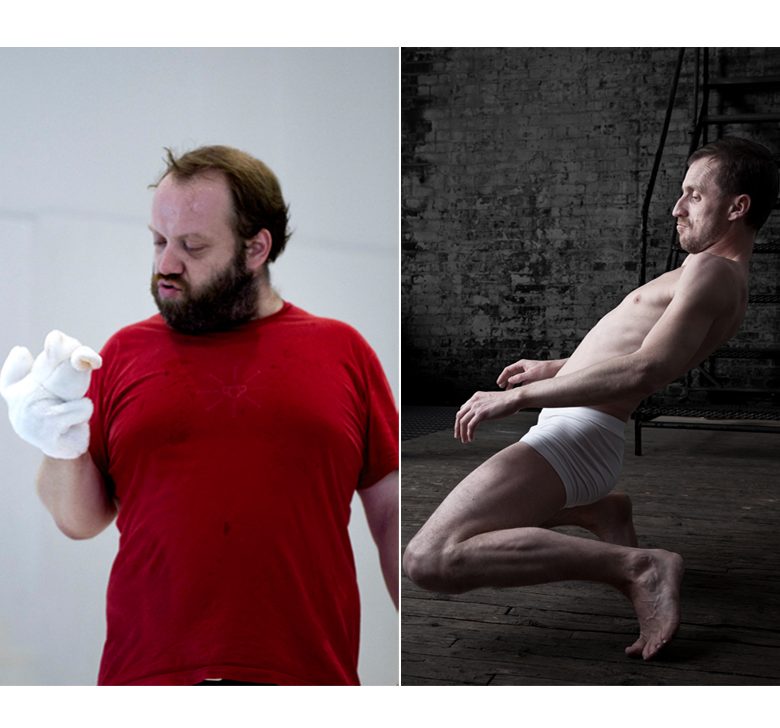 For its 25 years of existence, Montréal Danse reveals its work with two audacious choreographers: Jean-Sébastien Lourdais and George Stamos. Through powerful and unexpected choreographic pieces, the company has through the years worked with the best and most innovating contemporary dance artists, collaborating with both local and international choreographers.
A unique character in the art world, Jean-Sébastien Lourdais offers a double bill of stunning exploratory work with Trois peaux and Vers.
A Montréal Danse project, Trois peaux shows Jean-Sébastien Lourdais pushing the body beyond its human form, testing the abilities and resistance of the dancers. He engages three performers (Annik Hamel, Rachel Harris, Frédéric Marier) in experiencing their bodies right down to their every urge, muscle and organ. Supported by the musical and physical performance of Ludovic Gayer, the dancers respond to his rhythms and let out the tensions, attractions and repulsions, reaching their very limits, seeking liberation. Outside all comfort zones, Lourdais flirts with theatrical performance and disrupts our perceptions in this playful, disturbing and remarkably precise experiment.
In the solo Vers, the choreographer becomes the performer and transforms his body into an actual laboratory. In going to the far reaches of himself, in a constant battle to bring body and space under control, he reveals unsuspected motor cortices and support points. Vers is a performance that mesmerizes by its risk-taking and its new approach to dance.
Special rate for the 2 Montréal Danse shows: Jean-Sébastien Lourdais + George Stamos = $30
February 1-2-3 at 8 PM
2012
Trois peaux is a Montréal Danse production
Vers was created by the company Fabrication Danse and co-produced with Agora de la danse and Rencontres Chorégraphiques Internationales de Seine-Saint-Denis. The project benefited from a residency at Maison de la culture Villeray – St-Michel – Parc Extension, as well as at the UQÀM dance department.