Supported by a dense soundscape, Pep Ramis transports the audience into a new fiction as he casts his gaze on the tragicomedy of the human condition.
Now in his fifties, Pep Ramis explores the formidable machine that is the body with a poetic solo that questions the sense of the divine and the profane, spirituality and ignorance, the beautiful and the banal. The dancer's transformations occur on a white stage stripped bare, where precise movement and dialogue form the basic structure of a constantly shifting theatrical journey that is quite moving.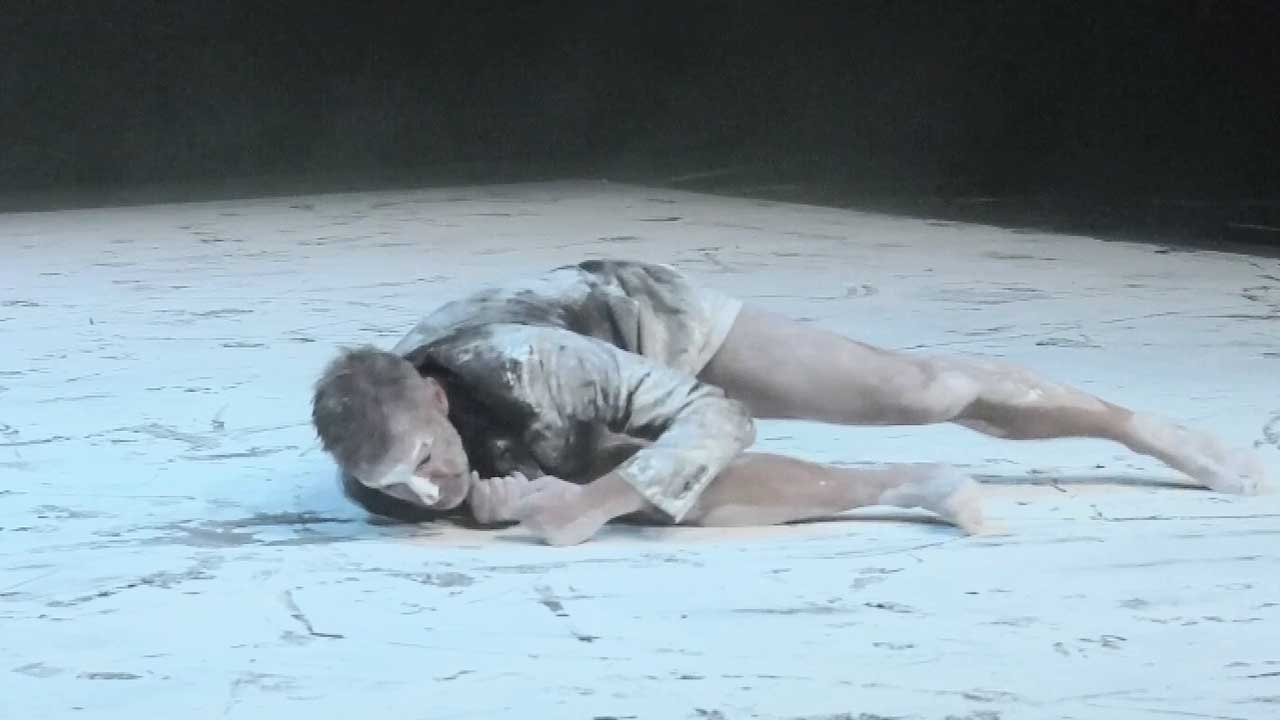 November 21 > 23 – 7 p.m.
November 24, 2018 – 4 p.m.
60 minutes
$22 > $35
Co-production Agora de la danse, Festival de Tardor de Catalunya Temporada Alta 2017, Mal Pelo, Théâtre de la Ville de Paris
In collaboration with L'animal a l'esquena – Centre de Création, Mercat de les Flors de Barcelona, Théâtre de l'Archipel de Perpignan

This presentation was made possible thanks to the support of l'Institut Ramon Llull.
Special mention to Embassy of Spain (cultural office) as Cultural Partner for this show

All the elements that contribute to the strength of Mal Pelo are present: staging design, descriptive power, vocal work, concept and treatment of sound and lighting. They all intersect and nourish a piece that reflects the maturity and depth of these two co-directors.
Sceneweb.fr, review of Le cinquième hiver, November, 2015