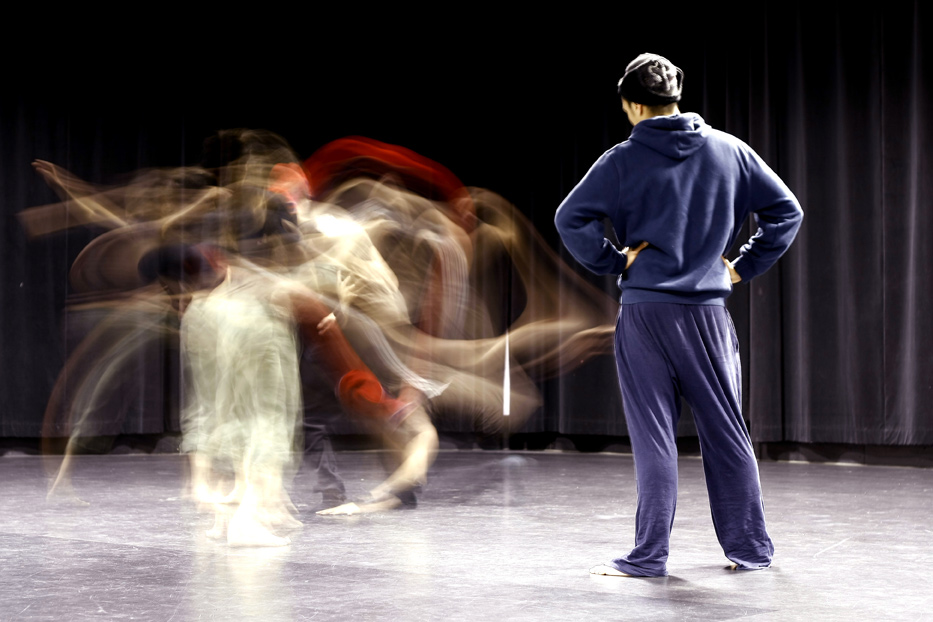 A centre for learning, development and enhanced professional training, the UQAM Dance Department offers basic and advanced training programs for dancers, choreographers and dance instructors in schools and community centres. Students can study for a Bachelor's degree, a certificate, a specialized studies diploma, or a Master's or Ph.D. Established professionals will find a personalized program and a space for renewal. While graduating students present the results of their theoretical or applied research to a restricted audience, other dance performances by students open a window to the creativity and talent of undergraduates by presenting to the public works from the repertoire as well as original creations. This crucial period of their training provides them with an opportunity not only to push beyond their limits and hone their skills, but also a foretaste of the life of a professional dancer.

Repertoire work by Victor Quijada
December 10, 11, 12 and 13, 2014
8 p.m.
In this new Directed Public Performance, Victor Quijada transmits the rudiments of his hybrid language to Dance Department students by revisiting certain sequences of his repertoire. Nourished by hip-hop, postmodern dance and classical ballet, the vivacious and prolific dancer-choreographer merges different dance aesthetics and codes, flirting at times with theatre and video in support of his dance work. Humanity, identity and relationships lie at the heart of his approach, and his pieces are a blend of fiery spirit, tenderness, drama and comedy. He puts the students' versatility and mobility to the test as he invites them to explore unusual forms of partnership, much to the delight of the audience.