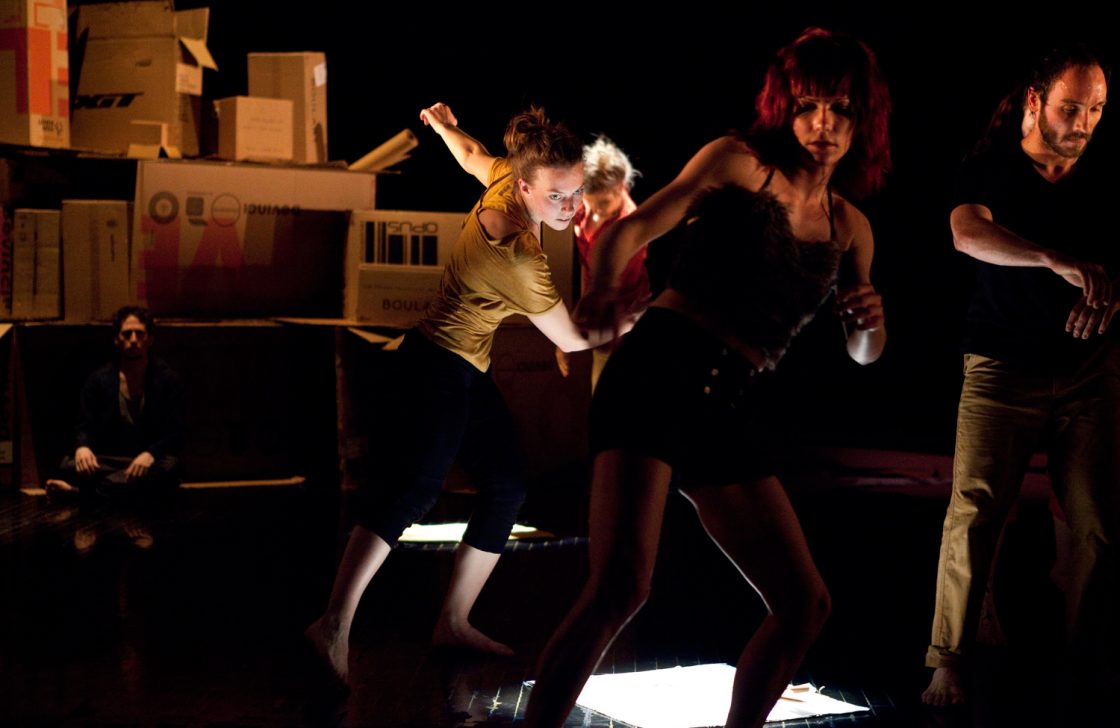 UQÀM DANCE DEPARTEMENT

As significant learning experiences that are part of the training offered by the UQAM Dance Department, the performance-based classes of the B.A. program allow students to push beyond their usual limits and hone their artistic skills. Whether creating and producing their own dance show, or producing and performing a piece specially designed for them or a piece drawn from the repertoire of companies from here and elsewhere, students are expected to fully commit to the project and present the best they have to offer. These performances, presented at the Agora de la danse studio, are showcases for dancers about to embark on a professional career. They also introduce audiences to the talented young performers who represent the future of dance.
Spectacle chorégraphique dirigé
Directed Public Performance of a
New Work
by Frédérick Gravel
April 10, 11, 12, 13 at 8 p.m.

For the spring production of the Directed Public Performance of a New Work, the Dance Department at UQAM has invited Frédérick Gravel, a talented artist with a Master's in dance, to create a piece for students in the program who will soon be professional dancers. Renowned as a leading figure in the new wave of Quebec choreographers, Frédérick Gravel has established a strong reputation on the contemporary dance scene with very original multidisciplinary works that are part concert, part choreography. This year's presentation will be a boldly eclectic program that will plunge the audience into a universe that is ingenious without being "highbrow", an airy and invigorating dance piece no doubt bound to win over a wide audience.
Spectacle chorégraphique libre
Graduating Class Dance Presentation
by choreography students
April 17, 18, 19, 20 at 8 p.m.

This dance presentation puts the finishing touches to the three years of training for students studying choreography and performance at the Dance Department. It is an opportunity to complete and present a choreography of their own invention, and to introduce audiences to the vivacity and driving spirit of a new generation.