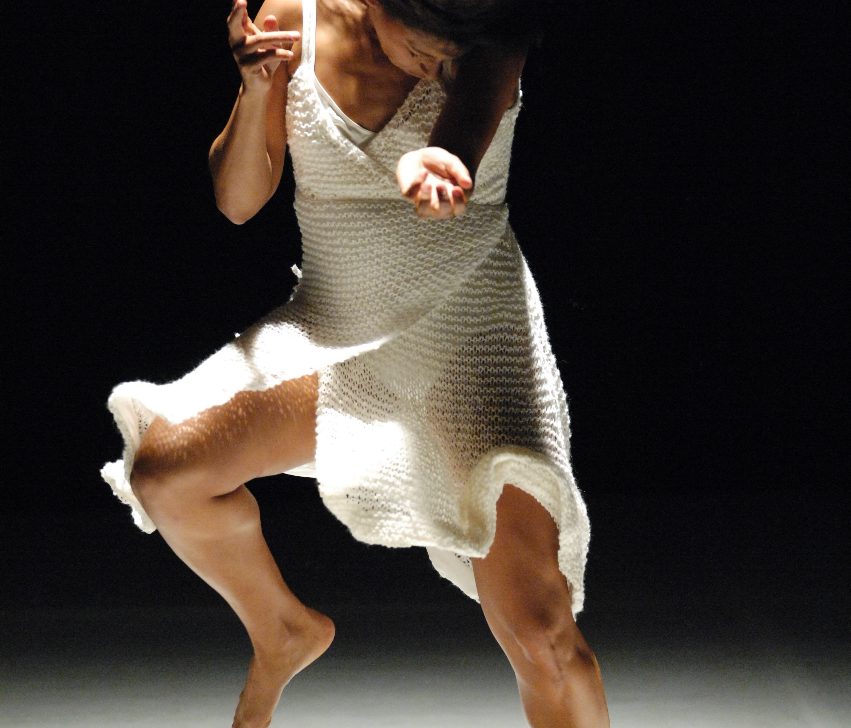 Co-presented with the Festival international Montréal/Nouvelles Musiques (MNM), Songs, inspired by John Cage's Song Books and directed by Frenchman Stéphane Guignard, is a voyage between the West and the East. The composer's pieces blend traditional Japanese tunes, combine voice and koto (an olden Japanese pinched-string instrument) with electronic music, which heightens an ever-changing soundscape. The equilibrium is then disrupted and the exchanges enriched by dance. Stéphane Guignard's creations are driven by a visceral relationship with movement, breath, and matter, making them instantly eloquent and disturbing.
Artistic and stage director stéphane guignard
Based on music by John Cage (Song books #12, 16, 43, 64, 91, Expérience 2, A Room, Aria, The Wonderful Widow of Eighteen Spring, Music for Marcel Duchamp, Bacchanale)
lyrical chant Nadine Gabard
Koto player Mieko Miyazaki
Dancer Patricia Borges Henriques
electronic music Eddie Ladoire, Christian Fennesz
Songs is a co-production of l'Office Artistique de la Région Aquitaine (OARA), Institut Départemental de Développement Artistique et Culturel (iddac), Le Cuvier, Centre de Développement Chorégraphique d'Aquitaine,Festival novart Bordeaux and ADAM Landes. With the support of l'ADAMI and La SPEDIDAM.

+ Four other events presented at Agora de la danse during the Montréal New Music Festival
➔ More details on our MNM Web page
www.smcq.qc.ca