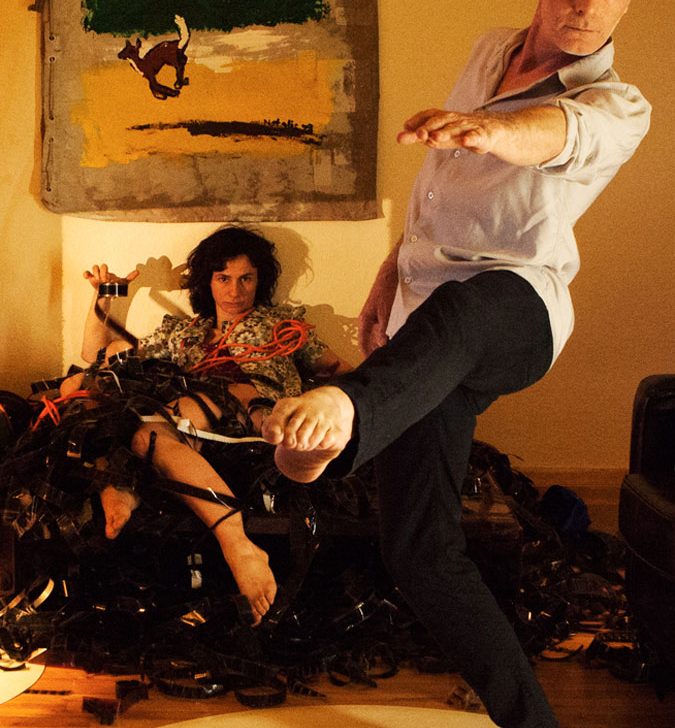 Salon-double is an improbable site for creation, a shared point of identical departure for two separate destinations. Salon-double is a space large enough to host two singular yet complementary styles of choreography. The choreographer Sonya Stefan and her quintet invite the audience into a chaotic, frenetic universe marked by candid dance, playful props and video projection. As for Sylvain Poirier, he presents a sober duet full of clean, spare and poetic gesture, with the focus on the subtlety of the movement. Together the two approaches result in a piece about questioning, refusal and desertion, dependence and interdependence, a piece in double time but in a single space. Serious, tragic, stylized, deconstructed, intense, scrambled and passionate, it is a reflection of two artists for whom dance is a compelling force, a response to a visceral and almost pathological need to dance, a serious dependency on dance that they've been trying to keep in check for almost 30 years.
Question: When will I ever get this damn thing out of my life?
Answer: Not today, apparently.
Question:  So when? 
Answer:   Salon-double.