A reflection on contemporary society and its contradictions, Running Piece is a machine for travelling while staying rooted on the spot, a situation where people are in constant motion but don't get anywhere, forced to forever forge ahead.
Running Piece is a piece for one dancer and a treadmill. Within that confined space, the protagonist moves through the moments and situations that define us, a portrait of the way we live: an eager beaver jogger, an hyper-performing multitasker, a person who is chronically late.  Running Piece casts its gaze on our propensity to constantly chase our tails, to glorify the cult of being busy, but forgetting at times the path we are travelling along.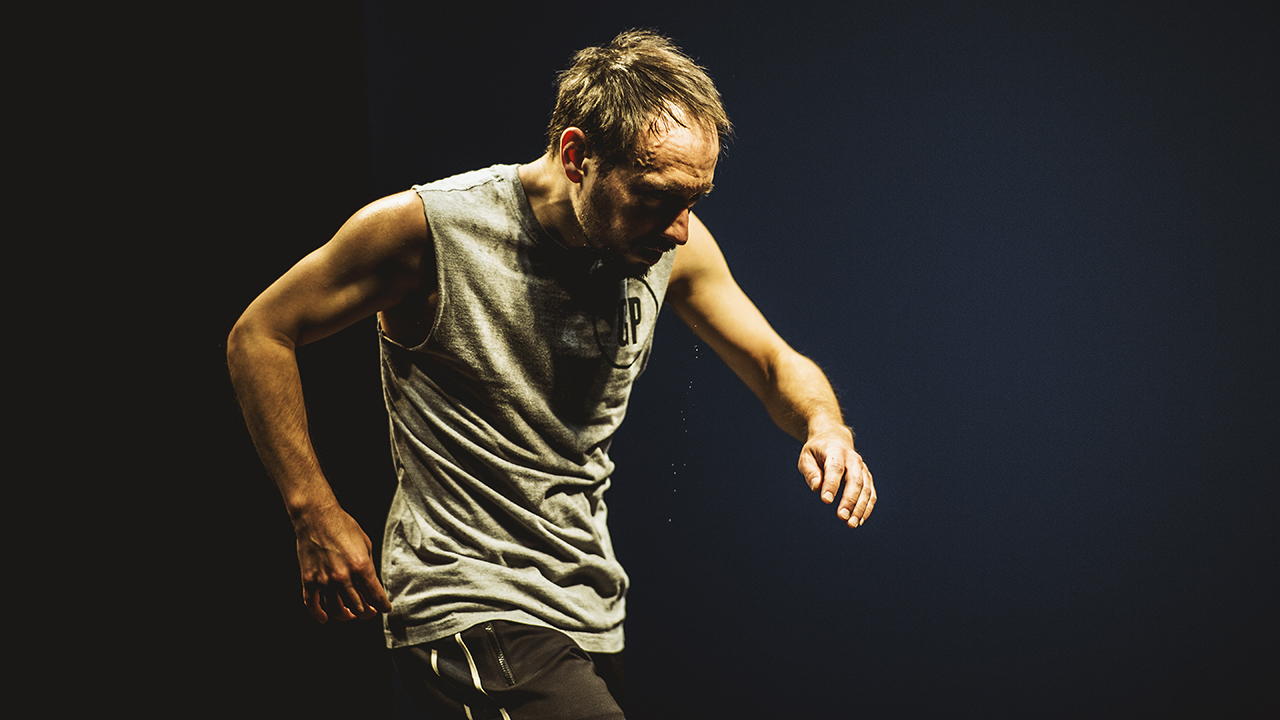 Jacques Poulin-Denis
Grand Poney
April 18 >20, 2018 – 7 p.m.
April 21, 2018 – 4 p.m.
$22 > $35
Co-production Agora de la danse
Creative residencies Agora de la danse, Centre de Création O Vertigo (CCOV), Circuit-Est centre chorégraphique, Danse Danse – Arsenal, Théâtre Hector-Charland – Musée d'Art de Joliette, Recto Verso, Tangente
This is a dark comedy, a cruel game show, an absurd scientific experiment. You guessed it, it is about human existence.
Review of (Very) Gently Crumbling, Sylvain Verstricht, Local Gestures, 2015