Osez ! En solo Montréal returns with ten solos, including 6 new works! Shown to only one or two lucky spectators at a time in diverse Montreal parks and public spaces.
10 solo dance artists working with 10 sound designers have created short dance pieces, exceptional moments whose simplicity belies an inner strength, to be presented to one or two spectators at a time. Nestled in the depths of select Montreal locations and wearing headsets, the spectators are completely attuned to the performer mere metres away. Dance aficionados thus enjoy an intimate performance experience. The exact location is a secret rendezvous, and the performance site is only revealed to the spectator 24 hours beforehand. Upon arriving at the location, he or she will be delighted to discover which dancer is performing. Spectators are invited to see one solo at a time as they see fit, thus discovering one by one 10 short choreographic gems, each with its own style and signature, but all conveying the same desire to create a completely new dance experience.
Each soloist is assigned to one neighbourhood. When buying tickets, spectators select the neighbourhood where they wish to see a show, without knowing the name of the dance artist associated with that particular district! Each site is different, each experience unique. Choose your destination and get ready for a delightful surprise!
The works presented are by Ivanie Aubin-Malo, Louise Bédard, Stacey Désilier, Véronique Giasson, Mecdy Jean-Pierre, Ford Mckeown Larose, Marine Rixhon, Sovann Rochon-Prom Tep, Jessica Serli and Catherine Tardif.

The sound designers are Antoine Berthiaume, Roger Cournoyer, Michel F. Côté, Jane Ehrarth (Alexandra Lost), Gabriel Gagné, Marianne Poirier, Nelly-Ève Rajotte, Benoît Paradis and Patrick Saint-Denis.
Osez ! en solo 2021 is growing in popularity and expanding its reach. Under the aegis of choreographer Karine Ledoyen, this year the project includes performances in Quebec City, the Laurentians and Lanaudière.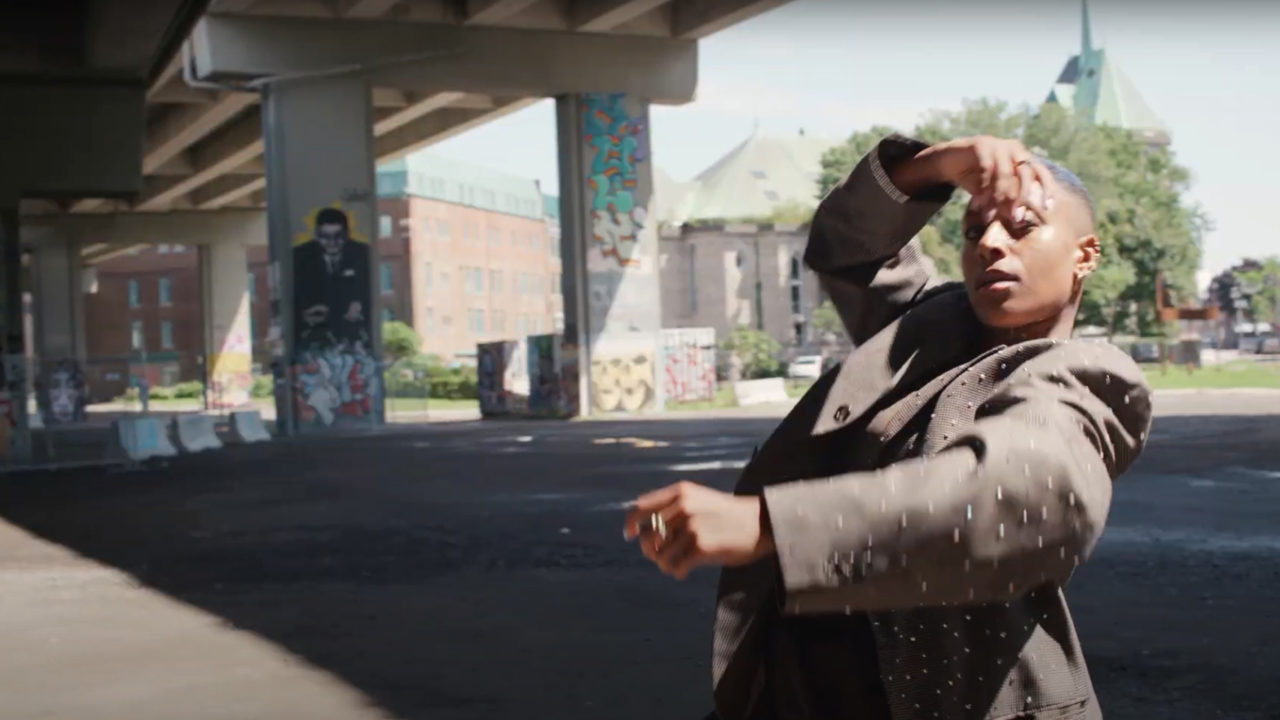 Danse K par K
August 17 to 28, 2021 (6 p.m., 6:30 p.m., 7 p.m., 7:30 p.m.)
Petite Italie, Le Plateau Mont-Royal, Rosemont, Ahuntsic, Villeray, Centre-Sud
10 minutes
10$ FOR 1 PERSON OR 15$ FOR 2 PEOPLE (GATHERED HOUSEHOLDS)