In Mécaniques nocturnes, Anne Plamondon returns to the sources of the first movement, the first desire: a primitive state of being, the human animal before the emergence of the mysterious, impossible-to-muzzle urge to create and to build.
After a long career as a dancer working with renowned Canadian and European choreographers, including an outstanding collaboration with the RUBBERBANDance Group, Anne Plamondon is now making her mark as a choreographer. Mécaniques nocturnes is a real turning point in her career, a confirmation of her desire to explore personal intuitions in greater depth. For this new piece she is again working with director Marie Brassard, a collaboration that was initiated with her first choreography, Les mêmes yeux que toi, presented in 2012 at Agora de la danse.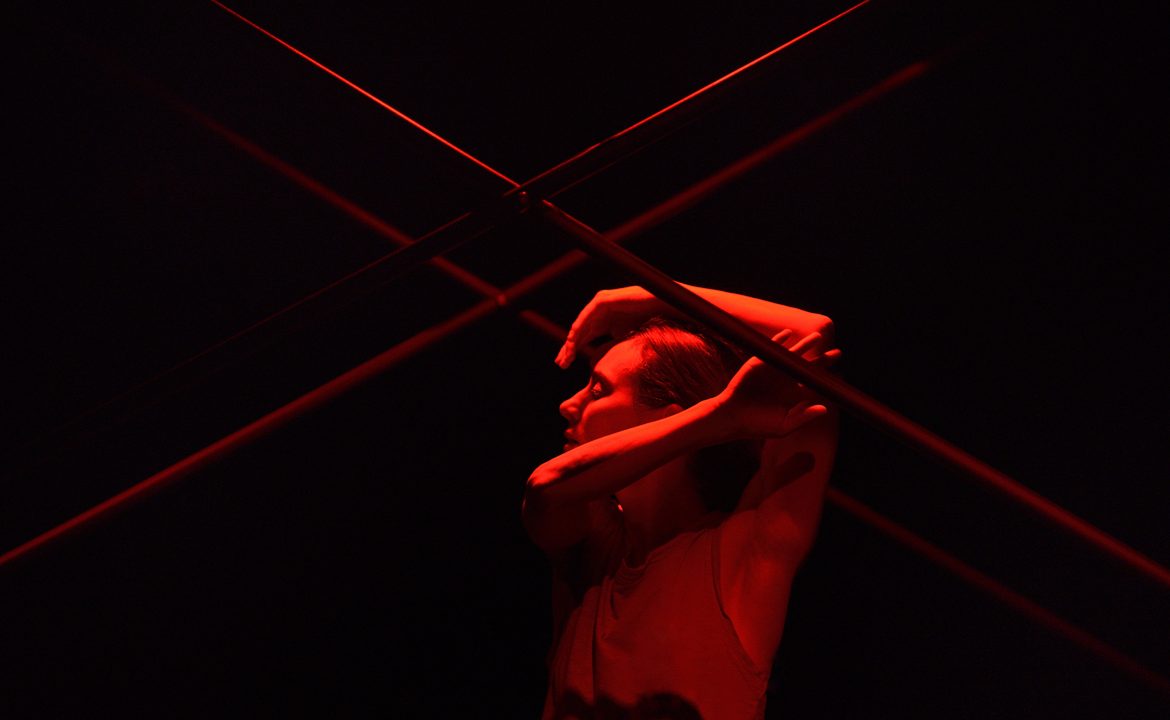 Anne Plamondon
September 20 > 22, 2017 – 7 p.m.
September 23, 2017 – 4 p.m.
60 minutes
$22 ­< $35
Coproduction Agora de la danse, Corporation Hector-Charland, La Rotonde
Creative Residencies Agora de la danse, Centre des Arts de Banff, Danse à la carte
Subtle material for a unique, exceptional dancer who pulls off an improbable mélange of infinite delicacy, total fluidity and muscular power, but also of physical and emotional impact.
Aline Apostolska, La Presse, review of Les mêmes yeux que toi, November 2012