Grand Prix de la danse de Montréal 2022, choreographer Catherine Gaudet sets in motion five bodies that move to the rhythm of the metronome.
Their mechanical gestures are endlessly reprised, the machine runs wild and demands their absolute compliance… Les jolies choses is a brilliantly orchestrated score that stirs the senses. "Their revolt is obvious, their indiscipline, human, their anarchy, beneficial […]" – Revue Jeu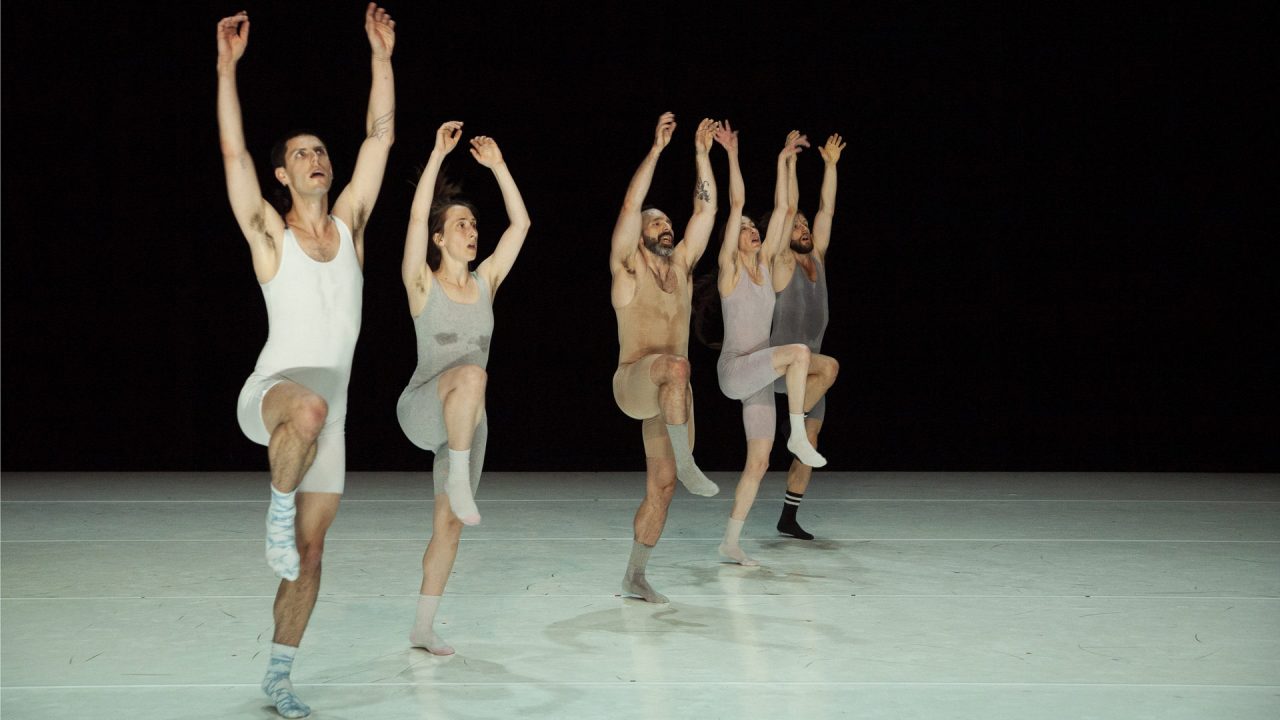 Catherine Gaudet
Compagnie Catherine Gaudet
March 1-2-3, 2023 – 7 p.m.
Sold out!
60 minutes
29$ | 35$
Meet the Artists on March 2, 2023 after the performance