After a 15-year absence Sylvain Émard is back onstage with a new solo, rediscovering himself as a dancer changed by the passing years, fascinating territory for experimentation.
Ever since Ceci n'est pas la fin du monde and in conjunction with the grand adventure of the Super méga continental, a new chapter has begun for Sylvain Émard. The choreographer is returning to the stage in a vibrant solo after 15 years of creating works for bodies other than his own. He is discovering that he the dancer has been changed by the passing years, his body now a fascinating territory for experimentation. A challenge that this artist has long nurtured is given concrete form at last, at the invitation of Agora de la danse.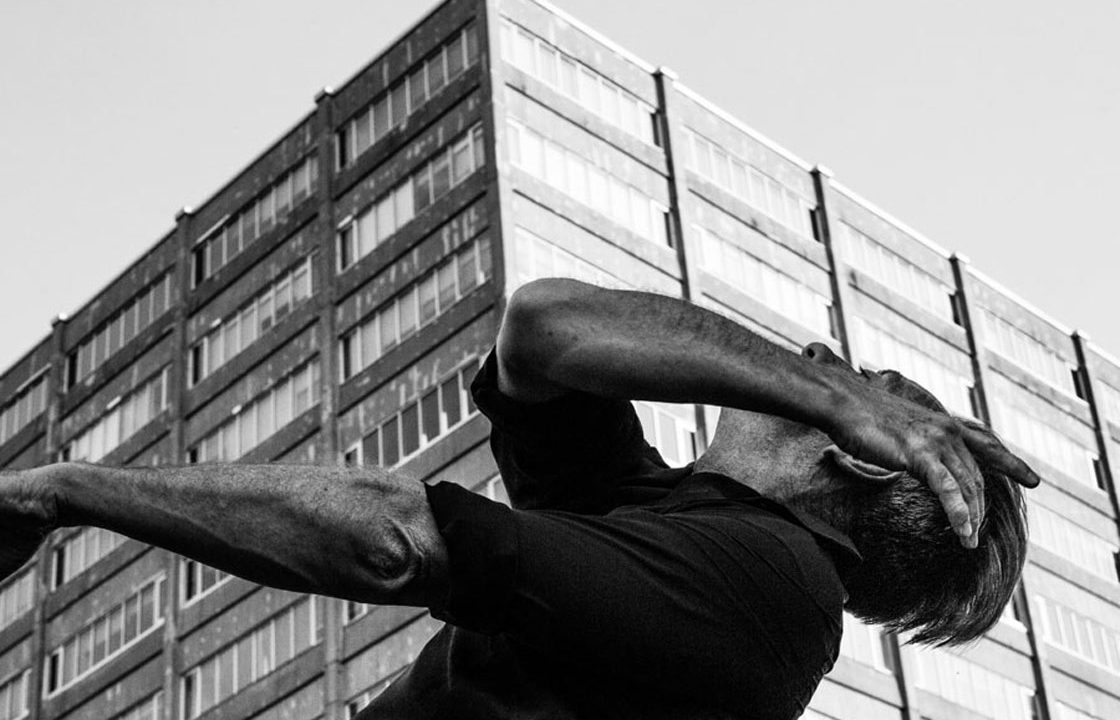 Sylvain Émard created his dance company in 1990. From his first solo Ozone, Ozone in 1987 to the male septet Ce n'est pas la fin du monde in 2013, he has been exploring human nature through the power of the body. He now has a repertoire of some thirty works that have resonated far beyond Quebec. Renowned for his refined movement, in 2009 he created the surprise hit Le Grand Continental, a gigantic line dance that has since attracted some 2000 amateur dancers to perform the piece in various cities around the world, enchanting 85,000 spectators to date. A rigorous and inventive choreographer, Sylvain Émard works in many different artistic spheres, and was invited by Robert Lepage, for example, to choreograph the Lorin Maazel opera 1984. Recipient of numerous awards such as the prestigious Jean A. Chalmers Award in 1996, he was named Personality of the Week by La Presse/Radio-Canada for Le Grand Continental in 2011. He is also a co-founder of Circuit-Est centre chorégraphique.
Choreography Sylvain Émard
Dancer Sylvain Émard
Set design Richard Lacroix
Rehearsal director Daniel Villeneuve
Costumes Denis Lavoie
Lighting André Rioux
Music Martin Tetreault
Video Thomas Payette / HUB Studio
Production manager Karyne Doucet-Larouche
Technical director Victor Lamontagne
Sylvain Émard
Sylvain Émard Danse
April 5 > 7 - 2017 - 7 p.m.
April 8 - 2017 - 4 p.m.
1 h
$22 > $35
Co-produced by Agora de la danse
Creative residencies at Agora de la danse, Circuit-Est centre chorégraphique, Maison de la culture Villeray
[...] an ode to the power and significance of movement.
Review of Ce n'est pas la fin du monde, Daphné Bédard, Le Soleil, 2016