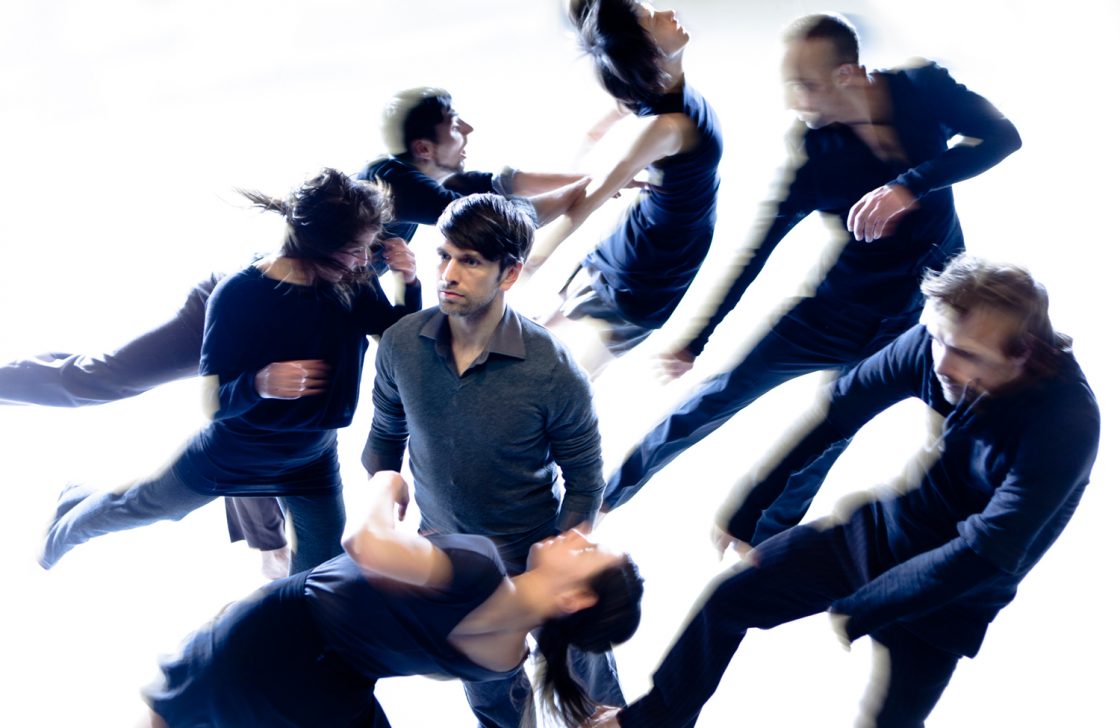 Renowned for his sensitive work and humanistic approach, Harold Rhéaume presents in Fluide a reflection on the place of the individual in society. Set in a décor that evokes clean, modern architectural lines, the choreography features seven men and women making connections and unraveling as their trajectories cleave and burst. Interdependent like the cells of a single body, they come and go, mingle and disperse. At times seamlessly woven together, at other times chaotic, the movement expresses all the complexity of human relations, from the force of attraction to the group to the process of building one's own identity.
February 20-21-22 / 8 p.m.
2013
Co-produced by Agora de la danse (Montreal), the Canada Dance Festival (Ottawa) and Grand Théâtre and La Rotonde (Quebec City)
Fluide benefited from an artistic residency at Recto-Verso and the Grand Théâtre in Quebec City.