A wooden floor, tons of adhesive tape. A playful, poetic act of profound resonance, Fluid Grounds is a landscape where anything is possible.
The body embraces the floor, sketching traces of its movements in an idiosyncratic dance. Placing adhesive tape on varnished wood is a patient, meditative task that results in a web of gestures, glances and reflections. Fluid Grounds renders visible the tracks of a collective memory revealed by bends, curves, circles, shared points of contact. Benoît Lachambre and Sophie Corriveau bewitch the space in this fascinating performance.
Broken lines – caressed, plaited, suspended, stitched together. The adhesive tape on the floor and the walls slowly fuses the territory of bodies that are knitting together memories, catalysts of dance. Reshaped by welcome interactions with the audience, the path created solicits the imagination, creating a rainbow, a colourful sculpture, the souvenir of an encounter. A poetic, playful act with profound resonance, Fluid Grounds reveals a landscape where anything is possible.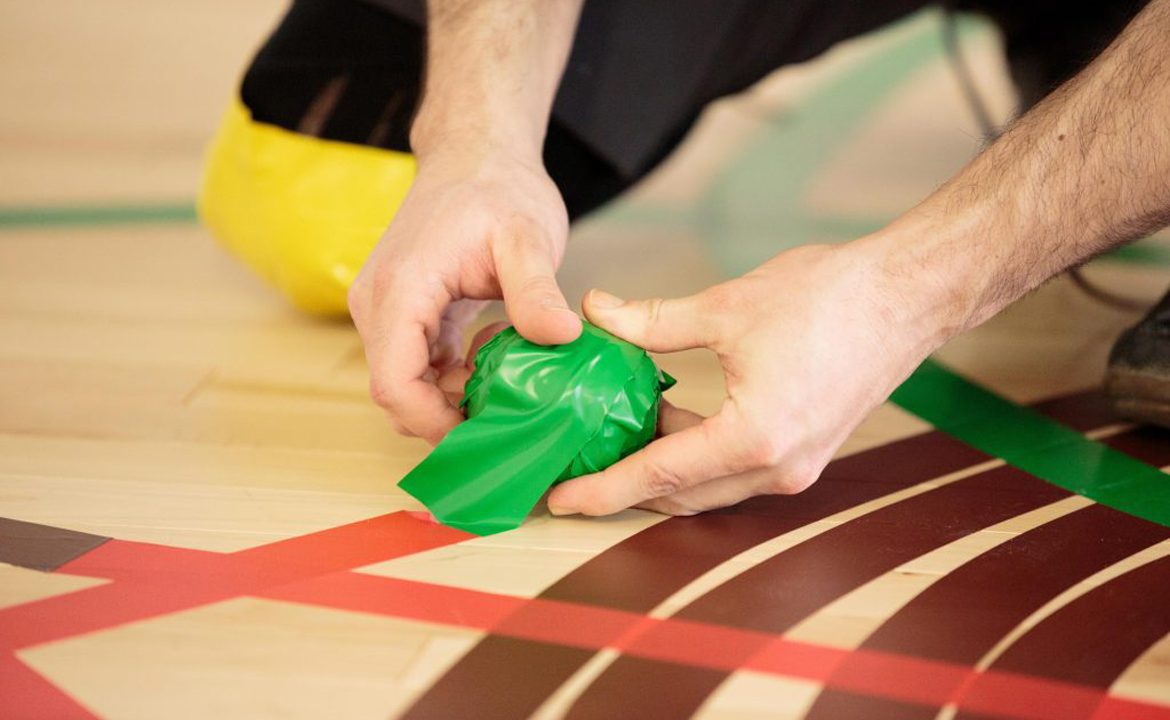 Par B.L.eux + Sophie Corriveau
June 1, 2018 - 3 p.m. to 11 p.m
June 2, 2018 - 1 p.m. to 9 p.m
June 3, 2018 - 1 p.m. à 9 p.m.
8 hours
Free admission
Co-produced by Festival TransAmériques + Agora de la danse (Montreal) + Charleroi Danse
Co-presentation Agora de la danse