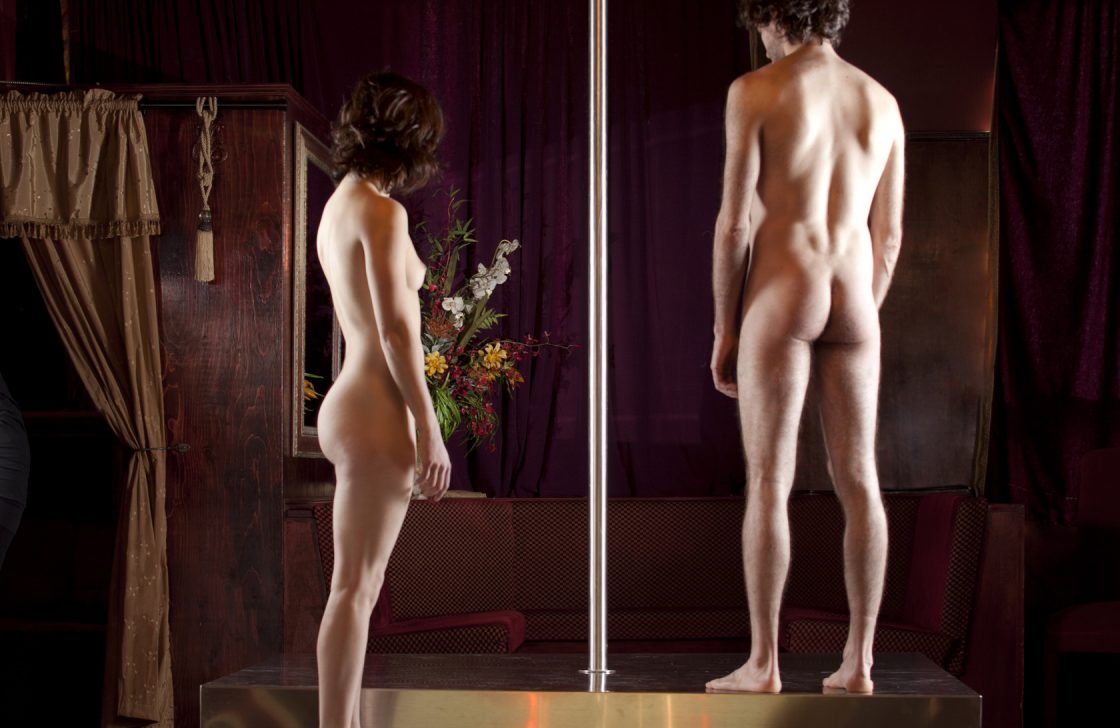 SOLD OUT!
What if contemporary dance invaded the world of a strip club?
With Danse à 10 (french for $10 lap dance), eight choreographers –Marie Béland, Nicolas Cantin, Mélanie Demers, Stéphane Gladyszewski, Frédérick Gravel, Benoît Lachambre, Jérémie Niel and Manon Oligny – are invited to create inside this socially and politically incorrect place. Opposing preconceived ideas, in a time where nudity is excessively displayed, these artists will create a series of dance pieces that will flirt with both guilty pleasure and art. They will offer the audience a variety of choreographic angles in which notions of beauty, of body as object, of seduction and eroticism are literally stripped down. Can contemporary dance, beyond wanting to transgress the limits of show production and presentation, enter a "gentleman's club" and manage to retain its power of subversion and complexity? Can the displaying of the flesh in a strip club be transcended and succeed as art? Audience members will even be allowed to let loose their inner sinner with a singular experience: an intimate performance in a private booth at the cost of $10…
Adults only (18+)
Arrive early the bar opens at 6 PM!

Danse à 10 is presented at
Kingdom – Gentleman's Club
1417, St-Laurent Boulevard, Montreal