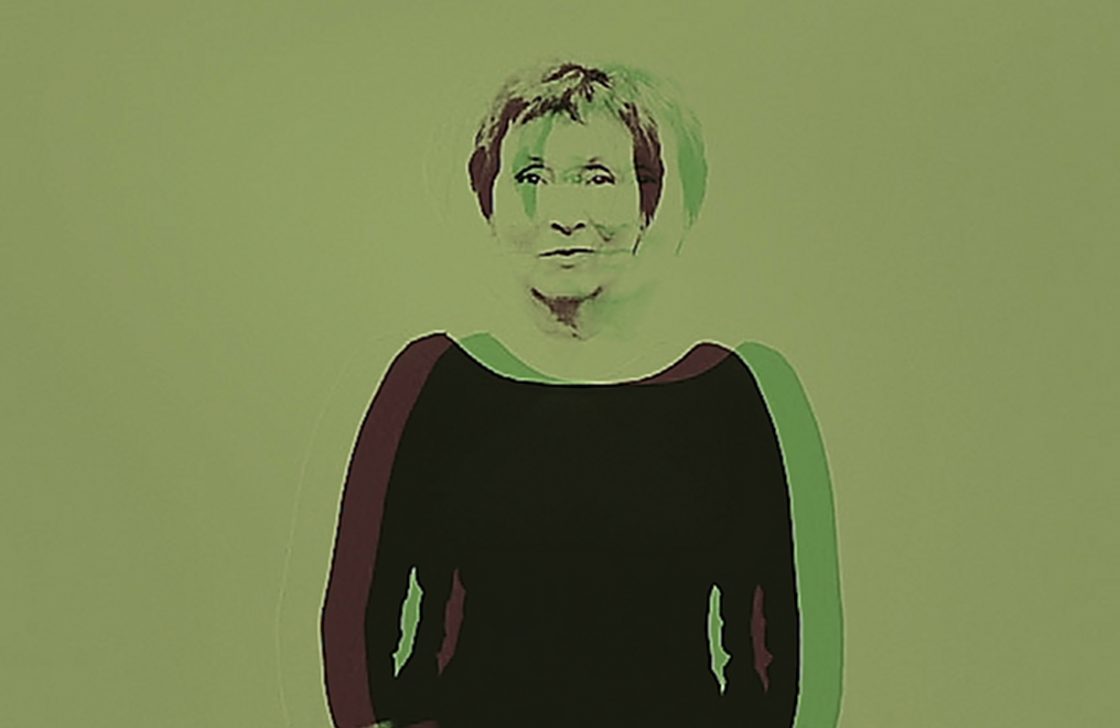 This solo is part of an inter-generational research project initiated and directed by Katya Montaignac. Outstanding personalities in the history of dance in Quebec were invited to work with young choreographers, with the shock of encounter leading to exciting new dance work.
Nicolas Cantin, a choreographer with a resolutely contemporary style, has created a solo for Michèle Febvre, a renowned performer of new dance in Quebec in the 1970s and 1980s. In this collaboration, the stage becomes a place for inter-generational dialogue conducted in an atmosphere of trust and confidence.
– Tell me about yourself.
– How do I start?
– However you want.
– I was born during the war in a small working-class town in Picardie…
And that is how it started. Childhood hinted at in almost all the recordings, with no specific theme pursued.
— michèle febvre
Stark spaces that are practically bare, minimalist movement, a tragicomic sense of humour and an artisan's minute attention to the dancers' presence – thus does the world of Nicolas Cantin unfold. Far be it from him to charm and flatter. He prefers to hold up a mirror that reflects our dark inner landscapes, at the risk of provoking our extreme discomfiture. All his work has its roots in the very source of our humanity – intimacy. What happens when we let our social masks fall?
Nicolas Cantin conducts this perilous exploration with an intentional economy of means. Sensitive to the silences and violence that result, he weaves an invisible web to capture savage beasts – us. He is also known for choreographic environments that include the trilogy Grand singe, Belle manière and Mygale.
With a background in mime and contemporary dance, Michèle Febvre was an integral part of the flourishing adventure that was the Groupe Nouvelle Aire, and also worked with Fortier Danse-Création, between 1971 and 1985. She is a retired professor associated with the Dance Department at UQAM, and contributed to the writing of several works on dance.