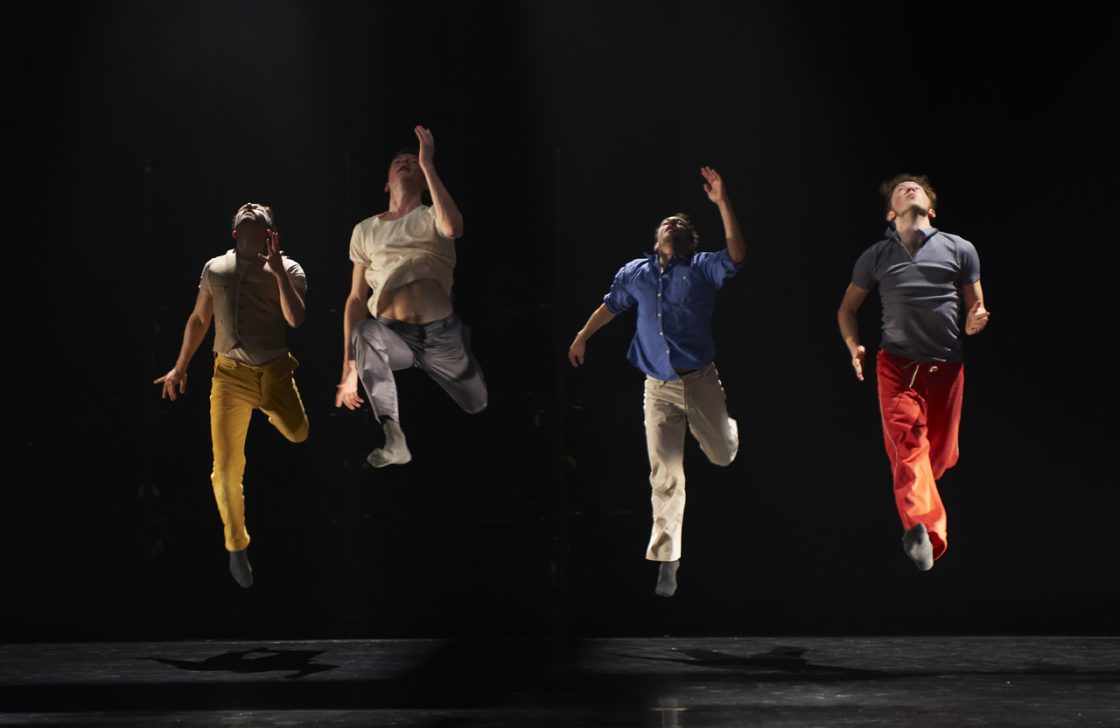 Exorcising our fears and doubts when faced with a world gone mad is the challenge driving Sylvain Émard, who pushes the seven dancers in this passionate piece brimming with raw energy. Awash in testosterone, the stage vibrates with individuals who refuse to give in to an ambient malaise, choosing instead to battle it head on, to live at all costs. Seething with rage, their dance is a matter of great urgency, stories of men whose bodies exult with strength and sensitivity. The dancers make a great impression with their virtuosity and rhythm, brilliantly reflecting the soundtrack by Martin Tétreault. With a simple set consisting of a structure suspended overhead, a form that is at times enveloping, at other times threatening, the piece is a spark, a glimmer of hope, for after all… ce n'est pas la fin du monde.
Sylvain Émard Danse is pleased to launch the celebrations honouring its 25th anniversary with this presentation at Agora de la danse.
Choreography: Sylvain Émard
Dancers: Adam Barruch, Dylan Crossman, Mark Medrano*, Laurence Ramsay, Manuel Roque, Neil Sochasky, Georges-Nicolas Tremblay
Original music: Martin Tétreault
Consultant / Rehearsal director: Ginelle Chagnon
Lighting: André Rioux
Set design: Richard Lacroix
Costumes: Denis Lavoie
* Mark Medrano performs the role created for Justin Gionet
January 28, 29 and 30 at 8 p.m + January 31 at 4 p.m
2015
Sylvain Émard Danse receives financial support from the Canada Council for the Arts, the Conseil des arts et des lettres du Québec and the Montreal Arts Council. Sylvain Émard Danse is a member of Circuit–Est centre chorégraphique.