Using theatrical illusions, puppets and ghostly architecture, Bygones creates an otherworldly zone at the frontiers of the specific and the indeterminate.
The dancers meander through the spectral space with a physical anarchy that toys with materiality, turning logic upside down. A playful, ingenious new dance piece!
The movement is rigorous, hyper detailed and virtuosic. In the end, Bygones celebrates how we are shaped by what we overcome, and how something challenging can lead to something beautiful.
After presenting Me So You So Me and Major Motion Picture, the Vancouver company Out Innerspace Dance Theatre returns to Quebec with an otherworldly piece that flirts with the supernatural.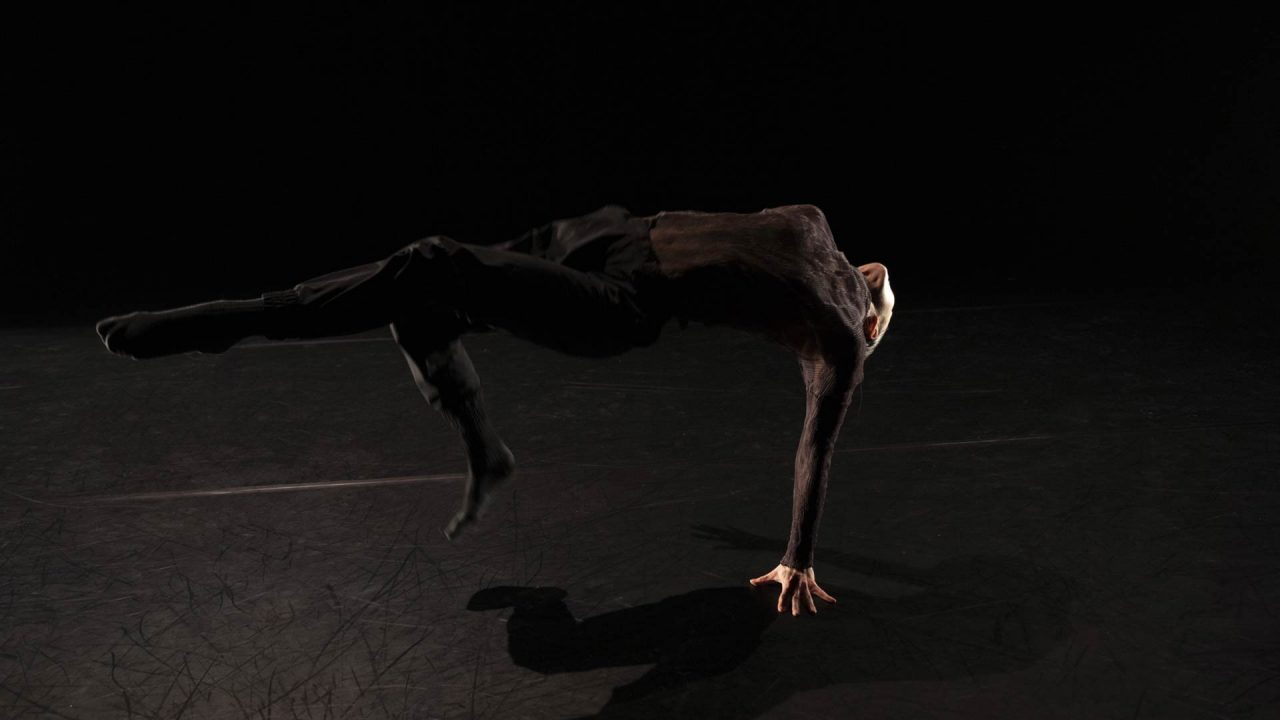 Out Innerspace Dance Theatre
David Raymond + Tiffany Tregarthen (Vancouver)
November 27-28-29, 2019 – 7 p.m.
November 30, 2019 – 4.p.m.
$22, $28 | $29, $35
Meet the artist November 28 after the performance.
Dance Hall Kids Club November 29 – 7 p.m.
Family Expericence November 30 – 11 a.m.