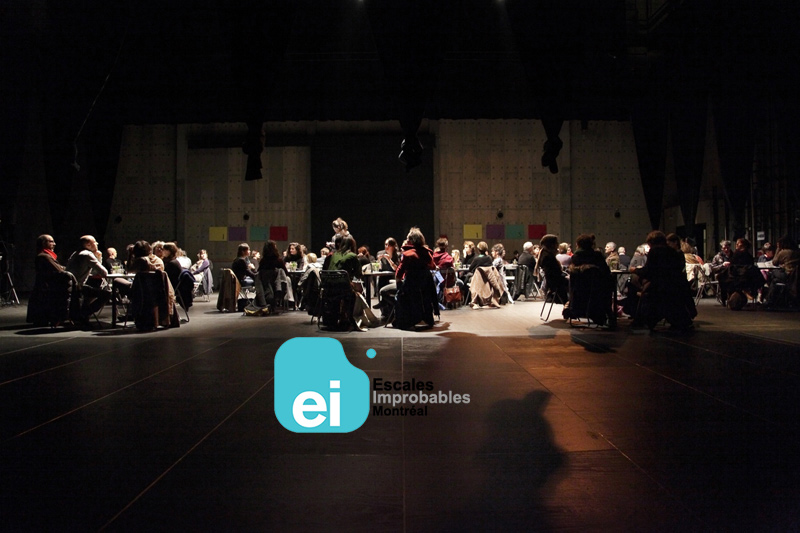 Autour de la table places the focus on body-related issues and the untapped knowledge that is available, inviting artists, researchers and anyone with a professional practice involving the body to sit down at the table and talk about it! At each table, someone in Montreal who has developed special knowledge of the body and movement shares his or her learning with seven members of the audience who act as contributors. A different narrator is at each table and 23 minutes of listening and discussion take place as narratives of the body are shared. Change tables and you'll discover that each narrative reflects the imagination underlying our movements and our knowledge.
After three different tables, the evening continues around a glass of beer or wine!
Free admission
Limited seating – Entry passes required. Passes available at the box office.
Les Escales Improbables de Montréal
September 8, 9 at 8 p.m.
2014
Project presented collectively by ORO/ Nantes, Louma/ Rennes and in Montreal by Les Escales Improbables.
Presented by the Escales Improbables de Montréal in partnership with Agora de la danse.
LOVE and Autour de la table are presented in Montreal with support from the City of Nantes and FRIMAS 2014, launched by the Consulate General of France in Quebec City and the Institut français.