In this dramatic and powerful solo, David Albert-Toth explores our innermost paradoxes. Our thirst for solitude flirts with our fear of being alone, and our infinite desires remain eternally unfulfilled.
Choreographed in close collaboration with his accomplice and partner of Parts+Labour_Danse, Emily Gualtieri, David is in turn a dancer, an actor, a magician, with a virtuoso physicality. He who can tiptoe like a mouse and stand like a giant taking on Herculean tasks, puts himself to the test. The choreographic duo summons the myth of Tantalus and revisits it with the complicity of playwright Étienne Lepage. On stage, David speaks to us with irreverent humour about the absurdity of our primal desires, and of the unspeakable things we are ready to do to satisfy them. Inspired by the ambiguous expressions "à bout de bras" and "at arm's length", the piece invokes a global experience of vulnerability, scrutinizing the modern-day individual and, by extension, each one of us.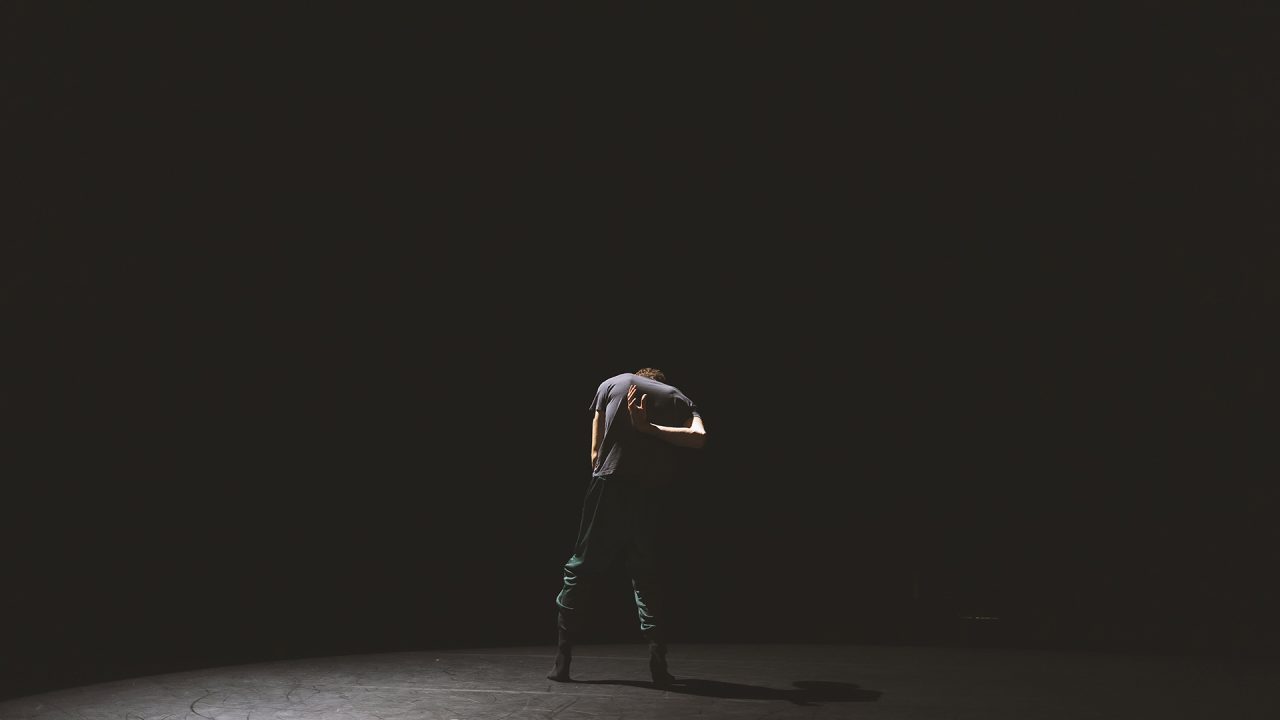 Emily Gualtieri+David Albert-Toth
Parts+Labour_Danse
November 2, 3 and 4, 2022 — 7 p.m.
November 5, 2022 — 4 p.m.
Espace bleu
60 minutes
29$ | 35$
Meet the Artists on November 3 after the performance.
Midi-Coulisses at noon on October 26, 2022|Facebook Live
Facebook Event
The show includes sections in French and English.