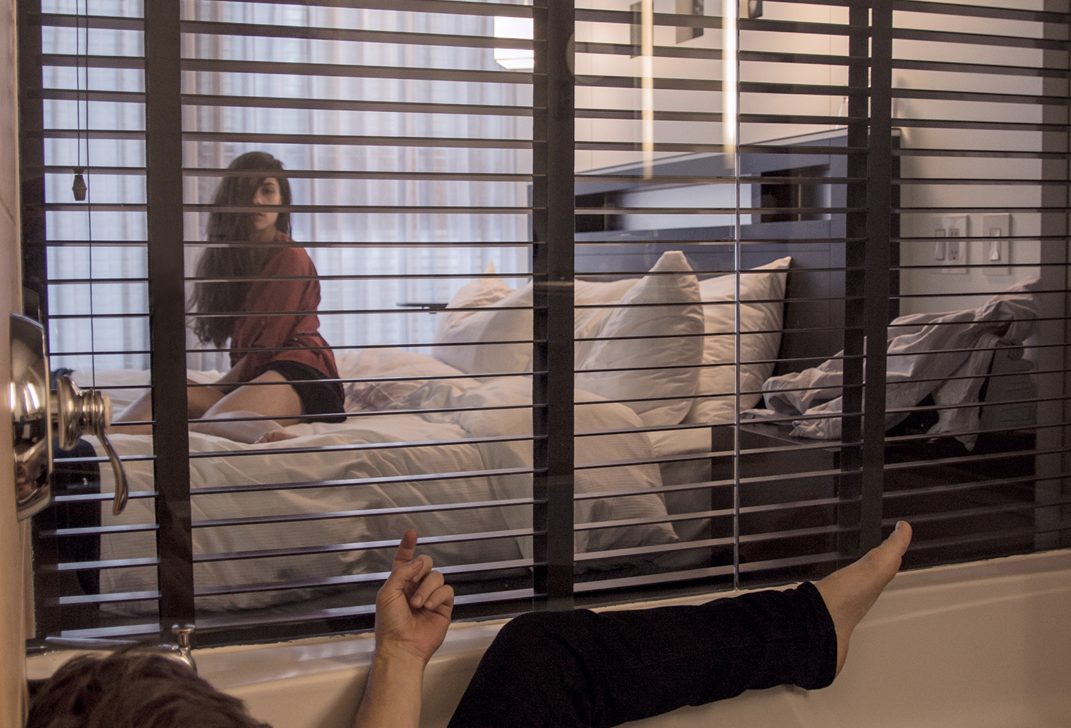 The dance company La 2e Porte à Gauche carries in its genes an inborn taste for experimentation, as well as a persistent desire to lead the audience off the beaten path. This new opus is no exception, with the Hôtel Le Germain in Montreal the territory to be occupied. The intimate space of four hotel rooms will be the backdrop for the imaginations of four choreographers "married" for the occasion to four directors: Catherine Gaudet and Jérémie Niel, Catherine Vidal and Frédérick Gravel, Virginie Brunelle and Olivier Kemeid, Marie Béland and Olivier Choinière. A marriage of convenience and creativity, this union of text and movement will be consummated under the voyeuristic eyes of the spectators as it evokes the reality of the couple far beyond cliché. Behind the doors of this new space for creation and performance a number of intriguing artistic encounters will take shape, underscored by a fervent desire to question the links between dance and theatre.
Limited seating! Tickets may be available at the door – cash only. Call 514 525-1500 before heading down to the venue.
The performance is at Hôtel Le Germain Montréal, located at 2050 Mansfield, Montreal H3A 1Y9, Peel Metro Station.